One important lesson to take away from this crazy year? There's no such thing as too much fitness. There's also no such thing as too much fitness-related gear, apparel, and accessories. That's good news for you this holiday season, especially if you know someone with a penchant for personal improvement. Use our following Christmas Gift Guide to bolster their arsenal in style. Make like a runner and act fast because the year's best products are flying off the shelves. Here's to optimal health in 2020 and beyond.
View all of Man of Many's 2020 Christmas Gift Guides here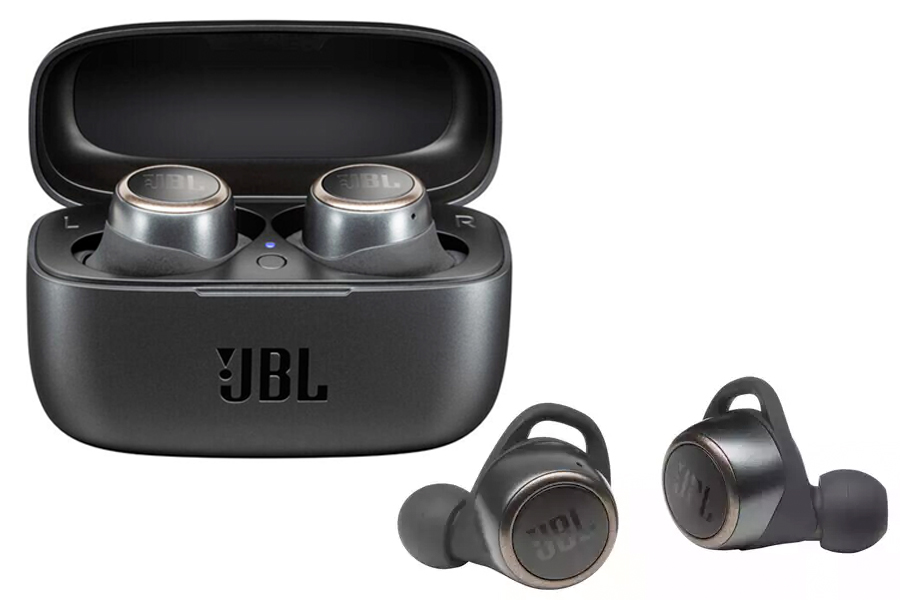 JBL Live 300 Wireless Earbuds
In partnership with JBL
Wireless buds have come a long way over the last decade and JBL is here to prove it. Small in size but massive in performance, their Live 300 buds deliver up to 6 hours of wireless playback on a single charge. Bring the compact charging case along for the ride and you get a whopping 14 extra hours of wireless performance out of these sleek, ergonomic stunners.
As if the signature sound weren't enough, JBL's Live 300 earbuds also feature Ambient Aware and TalkThru technology. The former allows you to move instantly from total immersion to environmental awareness while the latter enables chat functions with a mere swipe gesture. Enjoy hands-free stereo calls and crystal clear ones at that. This is the kind of wireless precision that only JBL can provide. – AU$250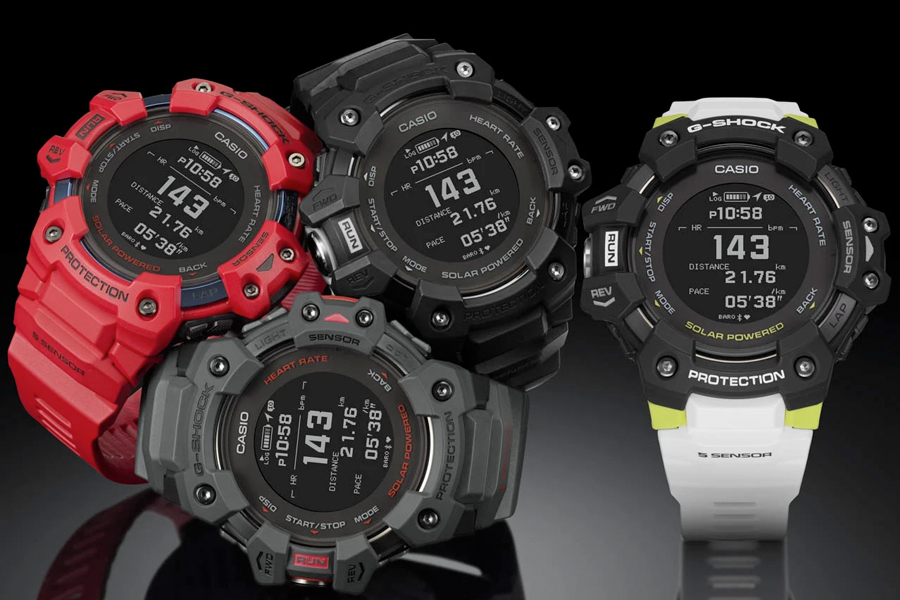 G-SHOCK Fitness Watch GBDH1000
In partnership with G-SHOCK
Before the modern gamut of fitness trackers and smartwatches, there was the mighty G-SHOCK. The iconic brand has managed to keep pace with the latest advancements, all while staying true to its ultra-durable origins. That brings us to the GBDH1000 line, which packs a bevy of functions into its robust body of semitransparent resin.
Chock full of smart sensors, G-SHOCK's latest goes big on fitness tracking. Thanks to an algorithm from FIRSTBEAT technologies, the watch also provides comprehensive data analysis. With the ability to receive GPS signals, it delivers accurate location information as well. Use the adjoining phone app to set up configurations and manage training data.
We're merely scratching the surface of what this thing has in store, but you knew that as soon as you saw the word G-SHOCK. Choose between a handful of different styles and get to work. – AU$599/US$399
Buy it here (AUS) Buy it here (US)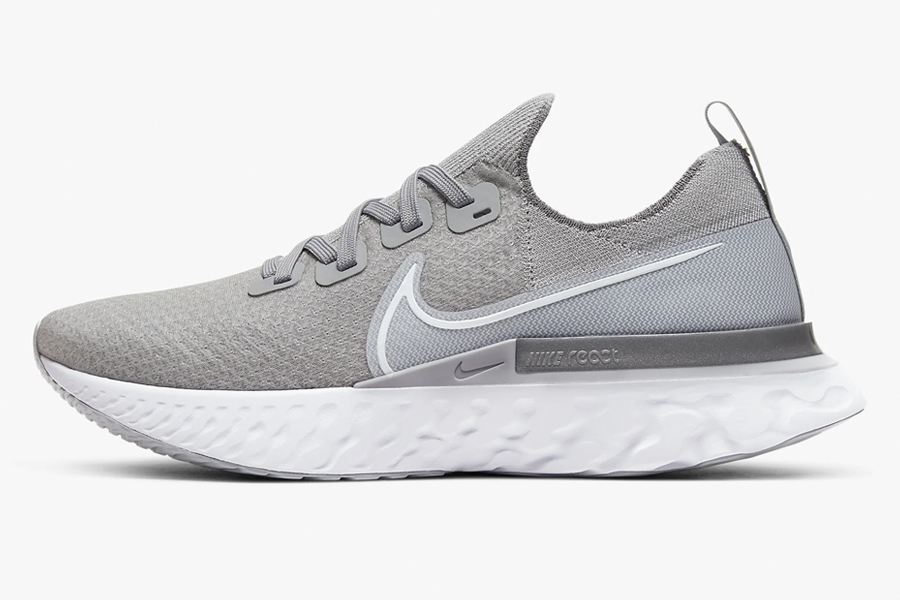 Nike Infinity React
Equal parts stylish and superior, Nike's newest Flyknit is the brand's most durable to date. It's lightweight by design and supremely flexible, employing three unique layers to ensure the perfect fit. Less overall material puts you closer to the foam midsole and its soft feel. That same foam provides exacting support for the three phases of a runner's stride, while increased rubber at the outsole aids with traction. This is everything a fitness freak could ever want out of modern footwear. – AU$230
Buy it here (AUS) Buy it here (US)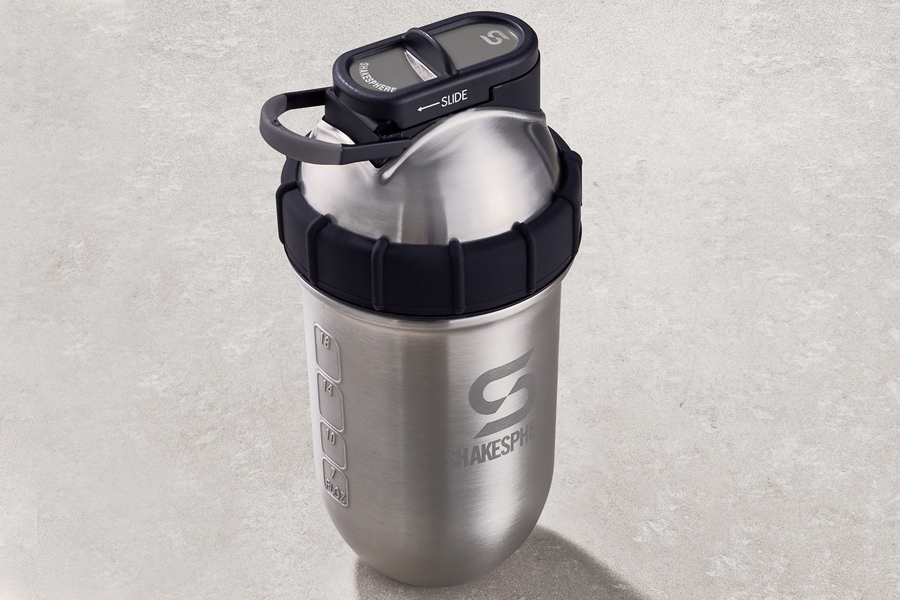 Shakesphere Tumbler STEEL: Protein Shaker
If your friend or loved one is serious about their supplements, then this 24 oz. protein shaker makes for a thoughtful gift. Quickly distinguished from the standard fare, it eschews blending balls or mesh grids in favour of a patented capsule design. As a result, the shake achieves a smooth texture and doesn't stick to the corners. Thanks to the tumbler's BPA-free steel construction and copper lining, beverages also retain their ideal temperatures. – US$55
Buy it here (AUS) Buy it here (AUS)
HyperVolt Plus Bluetooth Percussion Massager by Hyperice
Behold the wonders of percussive therapy by grabbing yourself (or your loved one) a HyperVolt Plus with Bluetooth. Between its patented Quiet Glide technology and brushless 90W motor, the device offers up to 30% more power than the traditional HyperVolt. That puts it in the running for the world's most powerful percussion gun, which helps with muscle recovery, circulation, and more. Plus, it just feels damn good. Choose between three different speed settings and five interchangeable head attachments and prepare to go, "Aaaaaahhhhh." – AU$645/US$399
Buy it here (AUS) Buy it here (US)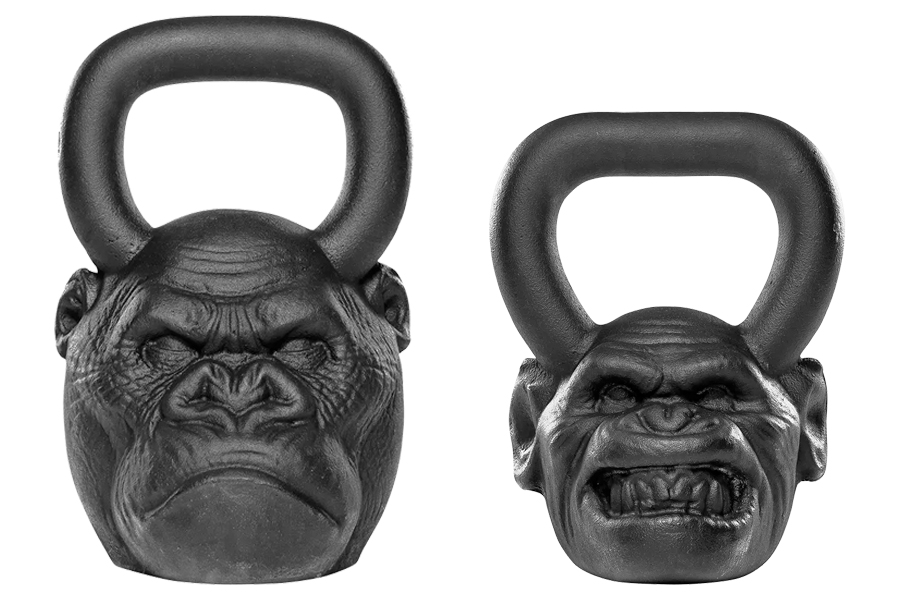 Onnit Kettlebells
If you're a fan of bro's bro Joe Rogan, you know he's quite serious about personal fitness. Heck, even if you're not a fan, you can't deny that the man stays in impressive shape. His kettlebells of choice come from fitness brand (and portfolio investment) Onnit and they're as visually diverse as they are consistently high in quality. Get some. – US$23 and up
Buy it here (AUS) Buy it here (US)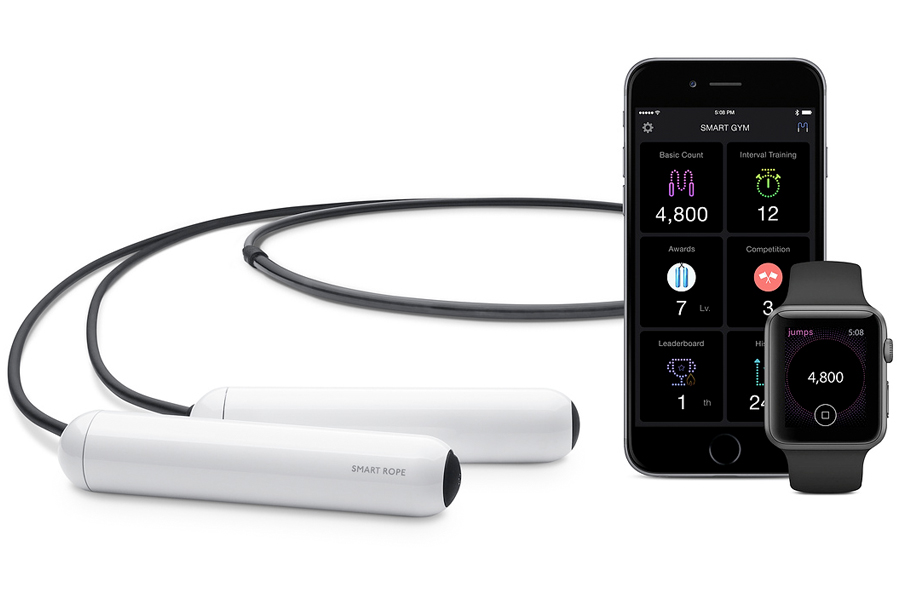 Tangram Factory Smart Rope LED Jump Rope
Yes, even jump rope is getting smarter these days. Leading the pack is Tangram Factory and their top-selling LED Smart Rope. Sleek and intelligent, this foolproof calorie-burner allows you to track your jump count in the midst of exercising. Sync it with the Smart Gym mobile app and you'll also gain access to a broader network of fitness platforms, including Apple Healthkit, Google Fit, and Under Armour. – AU$130/US$80
Buy it here (AUS) Buy it here (US)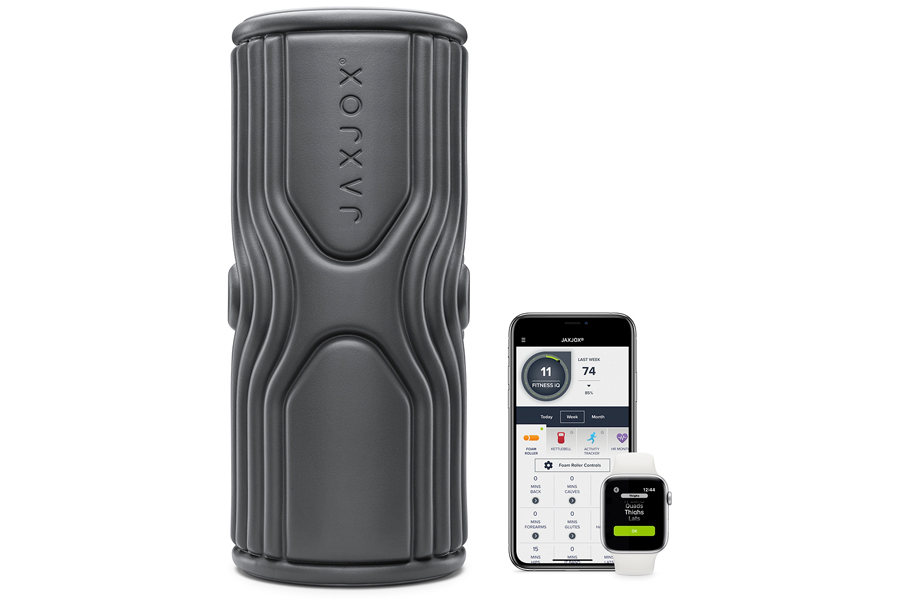 JAXJOX RollerConnect Vibrating Foam Roller
Foam rollers are surging in popularity and this one takes the product to new technological heights. Designed by JAXJOX, it delivers a full spectrum of advanced features. Use button controls to tell it the specific exercise you just performed and it will issue exacting muscle therapy in return. Manual mode is also an option and it puts five different intensity zones at your disposal. Track your progress through the JAXJOX app on your Apple Watch or iPhone. – AU$170/US$100
Buy it here (AUS) Buy it here (US)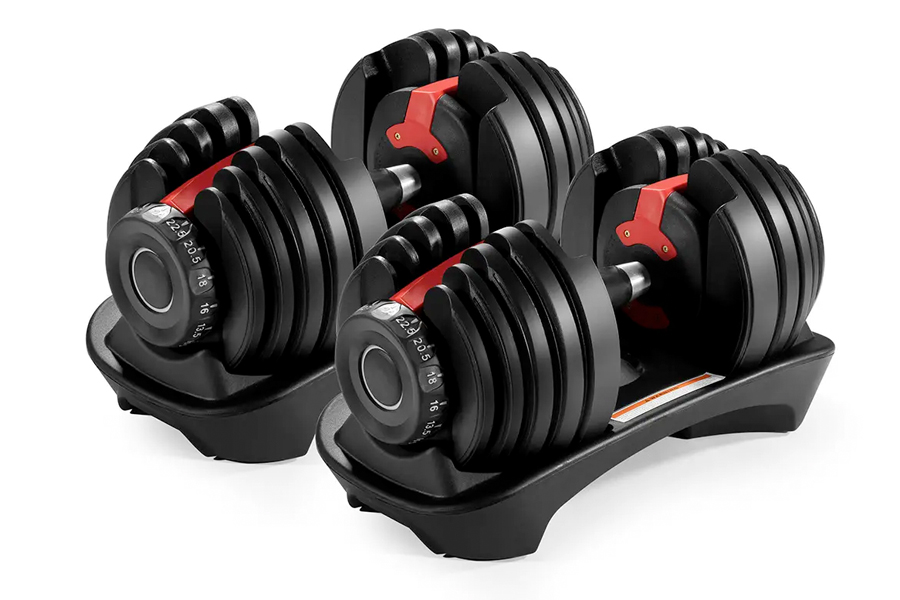 Adjustable Dumbells
Why get individual sets of dumbbells when you can get a two-pack of these bad boys instead? Each one features a unique dial system, allowing you to seamlessly alternate between 15 sets of weights. Go as low as 5 pounds all the way up to 52.5 pounds in calculated increments. Just think of all the space you'll save! – AU$499/US$408
Buy it here (AUS) Buy it here (US)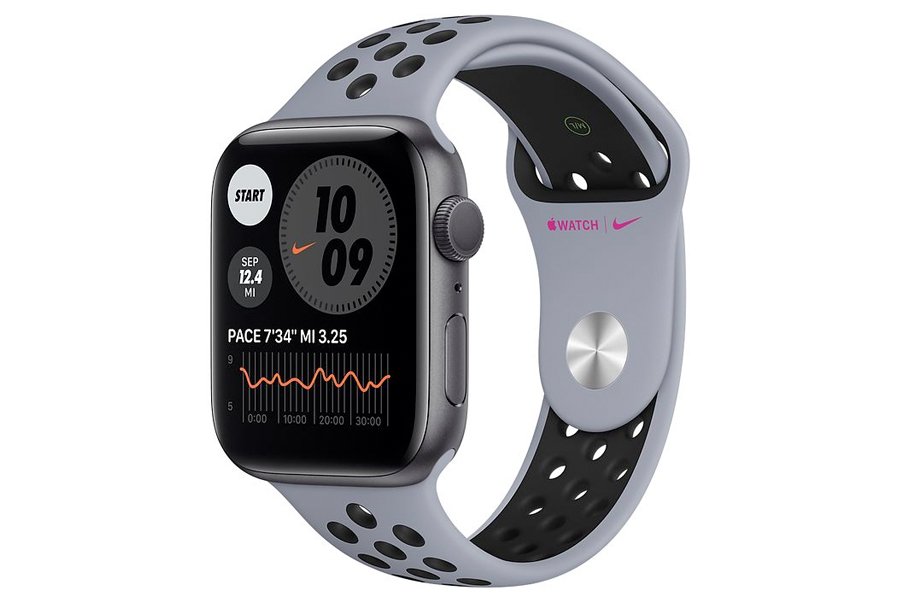 Apple Watch Series 6
The world's foremost smartwatch just keeps getting smarter. Now in its sixth generation, Apple Watch provides all the fitness functionality you can possibly ask for, including the ability to take ECGs and measure blood oxygen levels. GPS is built-in, the retina display is always on, and cellular service is available without a smartphone in sight. This thing does it all. – AU$599/US$399
Buy it here (AUS) Buy it here (US)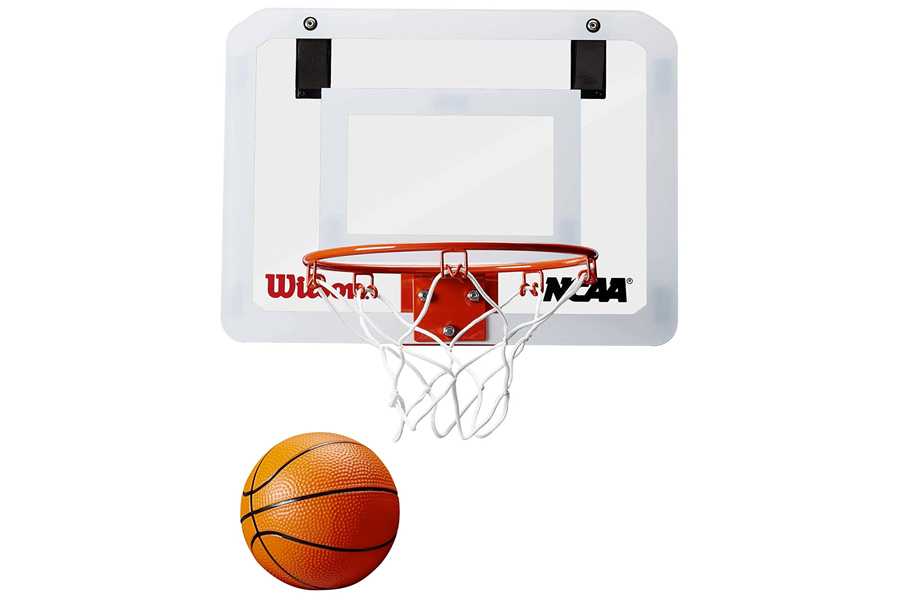 Wilson Mini Basketball Hoop
If you don't think a mini basketball hoop amounts to a great time, then you've never owned a mini basketball hoop. These ones come to us from official athletic brands and go straight to the front of the pack. Mount with ease and watch the hours fly by, one jump shot at a time. – US$50
Buy it here (AUS) Buy it here (US)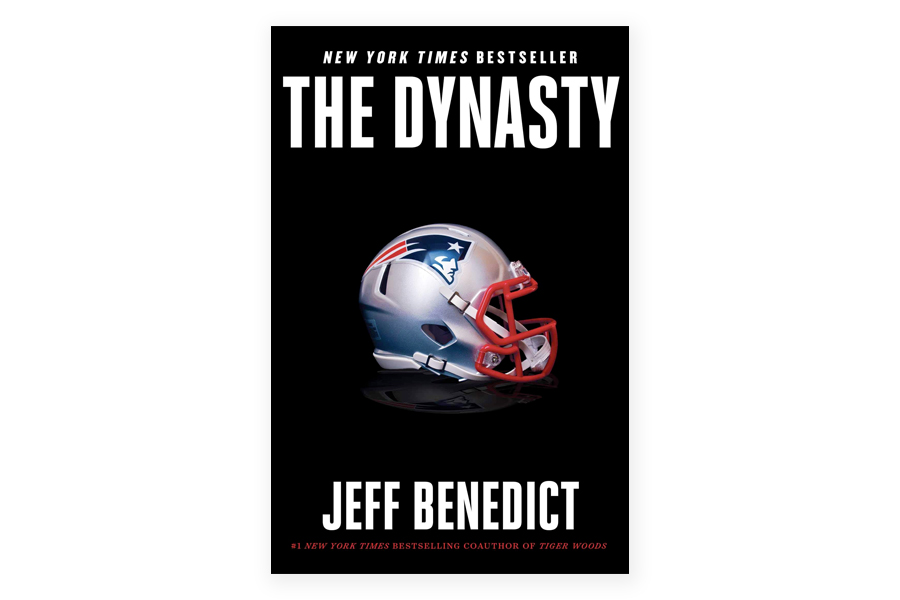 The Dynasty
On the brink of bankruptcy by the early 1990s, the New England Patriots soon became the greatest sports dynasty of the 21st century. Author Jeff Benedict goes behind the scenes to track the once-fledgling NFL team on its path to historic dominance. Even all the Tom Brady haters out there will want to read this one. – AU$48/US$25
Buy it here (AUS) Buy it here (US)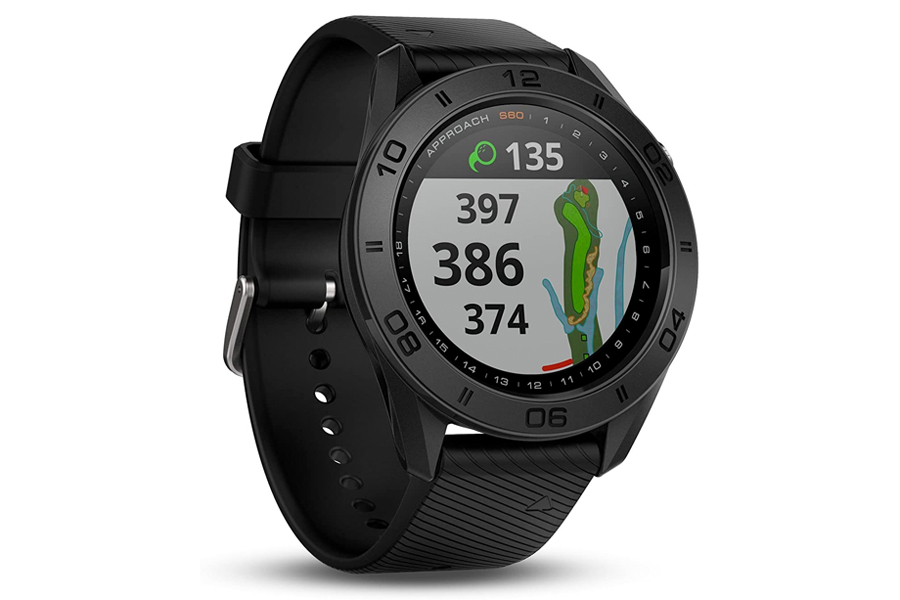 Garmin Approach S60 GPS Golf Watch
Do you know an avid golfer? Do you want to hear what it sounds like when he gasps with pure, unadulterated ecstasy? Then snag him a Garmin Approach S60, which touts a sleek design and sunlight-readable display. Using GPS technology, the watch brings each golf course to life by way of full-colour mapping and hyper-precise readouts. It'll up his style game and golf game alike. – AU$469/US$300
Buy it here (AUS) Buy it here (US)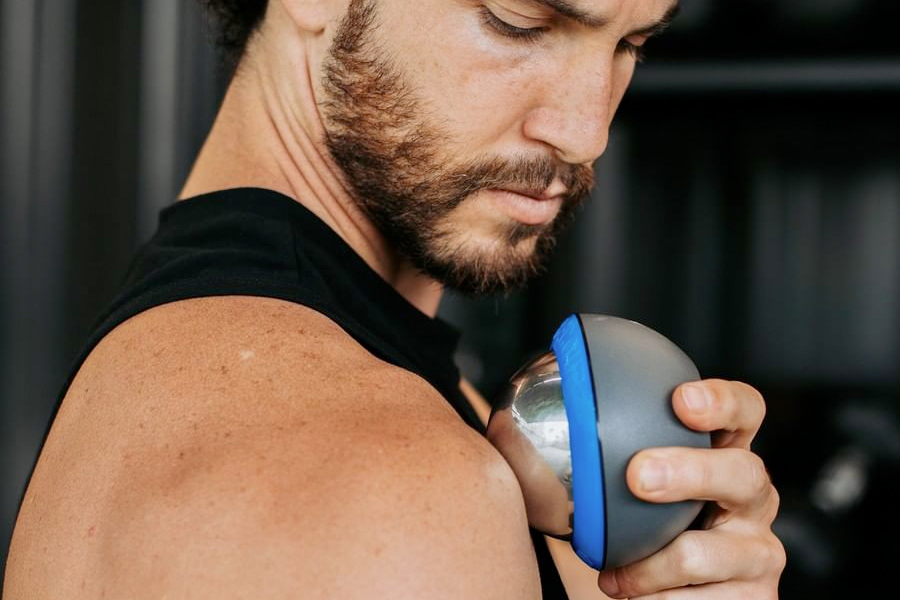 Recoup Fitness Cryosphere Ice Massager
Combining two recovery techniques into one, the Cryosphere Ice Massager is like a stainless steel stress ball on steroids (or should we say Xanax?). Place it in the freezer for two hours before enjoying the benefits of ice-cold muscle therapy for up to six hours at a time. Roll it over your sore areas to increase blood flow, accelerate healing, reduce stress, and more. It's the next best thing to getting your own cryotherapy chamber. – US$50
Buy it here (AUS) Buy it here (US)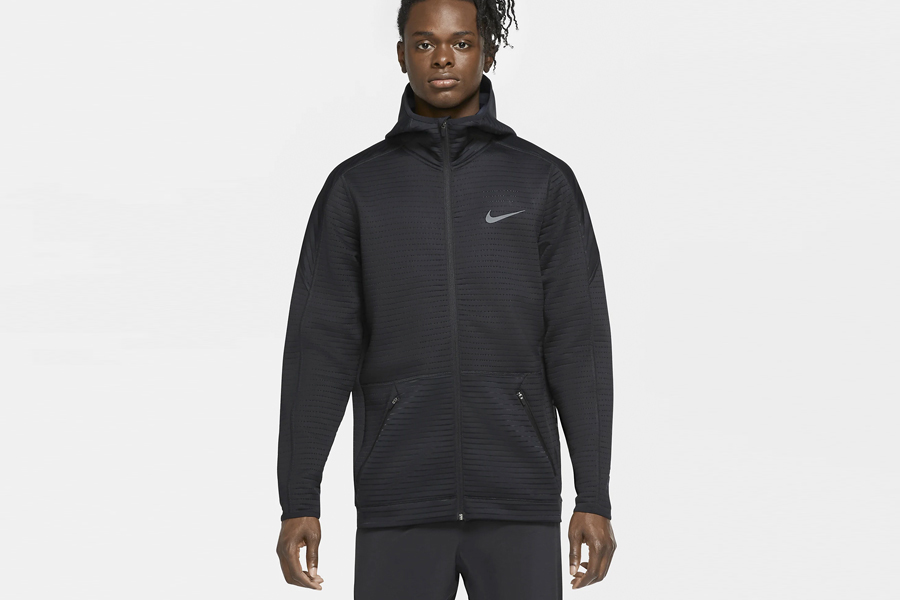 Nike Full-Zip Training Hoodie
With its moisture-wicking technology and insulating fabric, this Nike Training Hoodie keeps you cosy when the weather gets cold. Thanks to 4-way stretch, the apparel delivers the ideal amount of mobility as well. It doesn't slouch in the style department, either. – AU$120
Buy it here (AUS) Buy it here (US)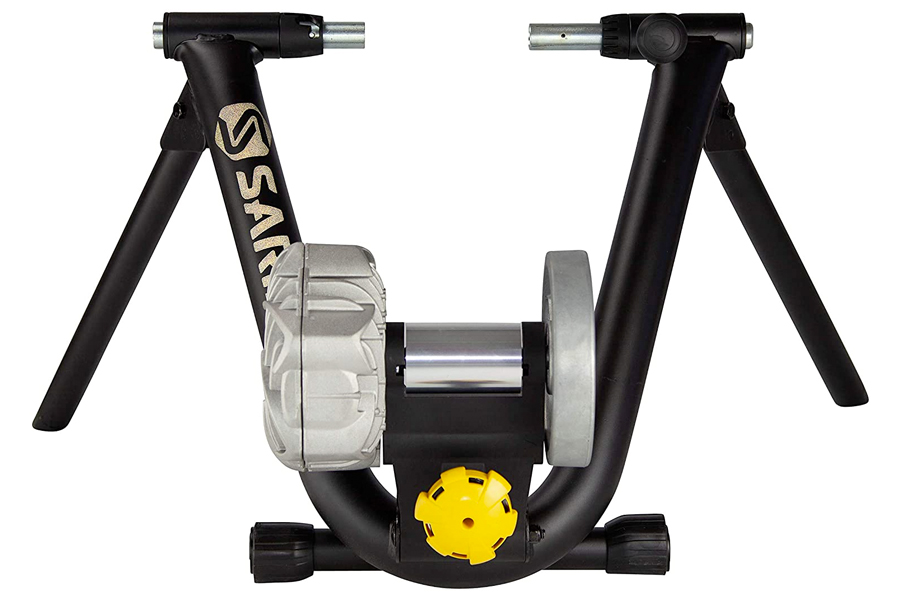 Saris CycleOps Fluid2 Smart Indoor Bike Trainer
Don't be confused by the bare-bones design, as the Fluid2 Trainer is much smarter than first meets the eye. Attach the magnetless speed sensor to the rear wheel of your regular bike and then mount the bike onto the trainer. Bam! You now have yourself a premium exercise bike, complete with alloy rollers, precision-balanced flywheel, speed sensors, and self-cooling mechanisms. The trainer also connects to indoor cycling apps via Bluetooth or ANT+. Like we said: smart. – AU$481/US$400
Buy it here (AUS) Buy it here (US)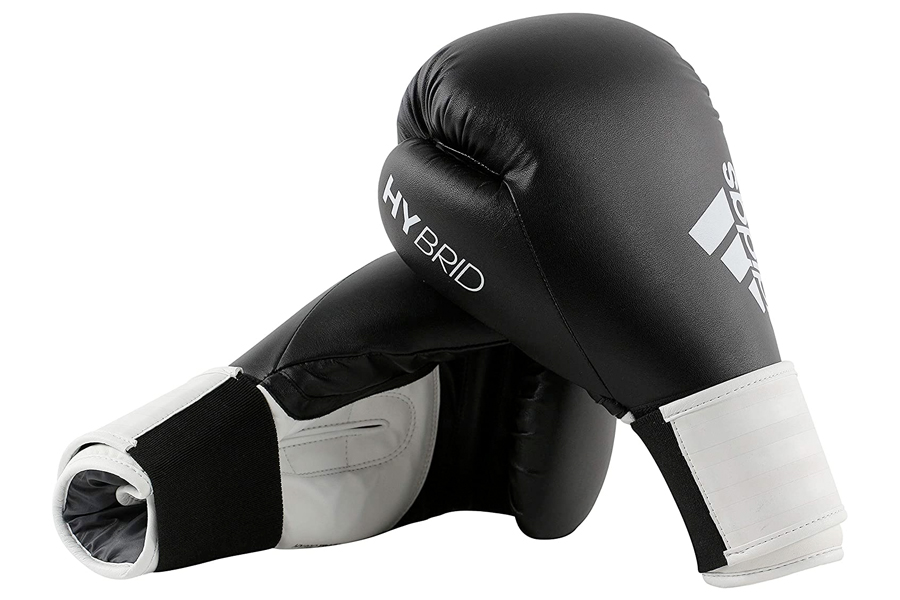 Adidas Hybrid 100 Boxing Gloves
Boxing-style workouts are the latest fitness craze and with good reason. If you're going to explore this rewarding terrain, you'll need some high-quality boxing gloves. These ones from adidas feature PU outer shells, unique foam construction, and one-piece moulding for stronger support. Stick and move! – AU$64/US$38 and up
Buy it here (AUS) Buy it here (US)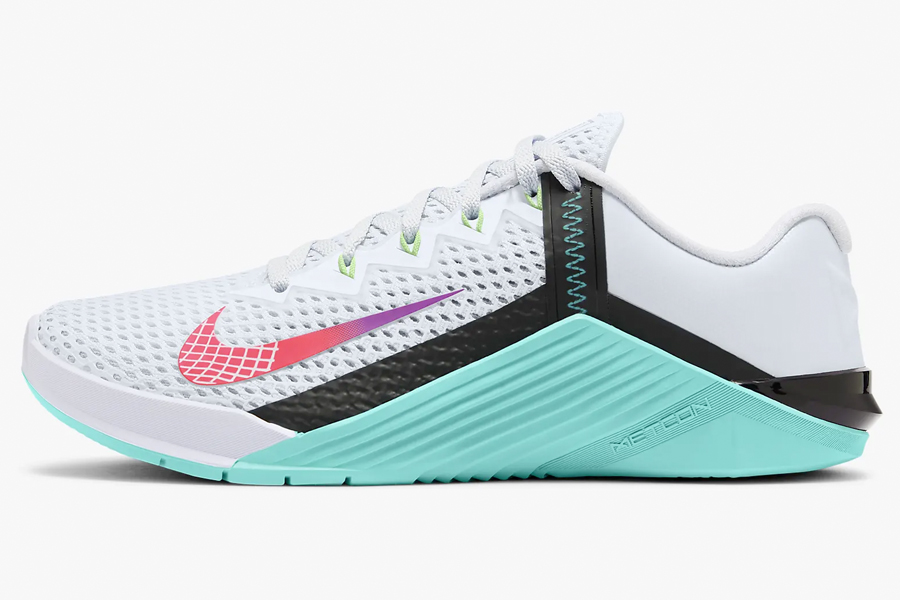 Nike Metcon 6 Training Shoe
When only the most breathable training kicks will suffice, look no further than Nike's Metcon 6. With their uber-flexible all-mesh uppers, these sneakers will hold up to workouts of every intensity and variety. – AU$190
Buy it here (AUS) Buy it here (US)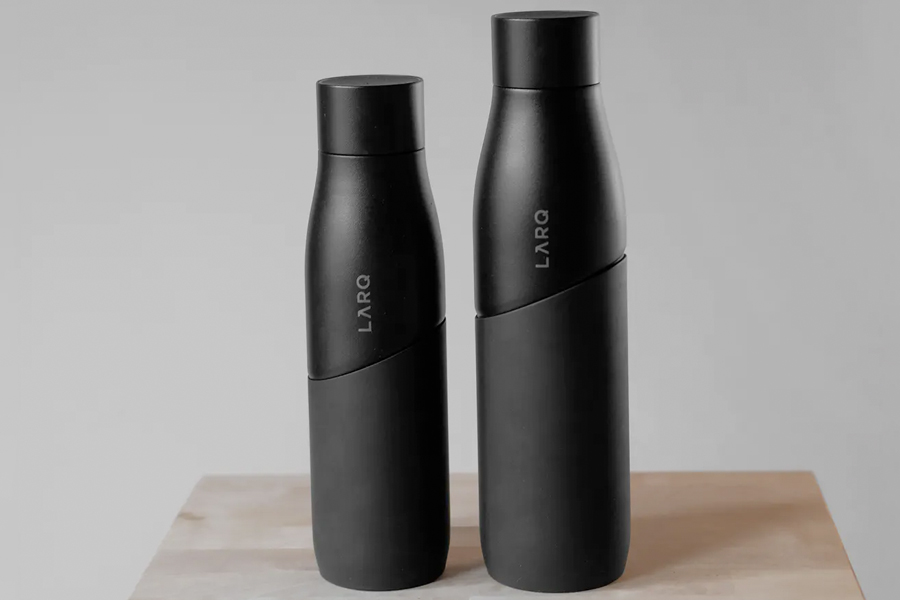 Larq Movement – Self Sanitizing Water Bottle
Featuring a UV-C LED purification system in the lid, this water bottle kills 99.999% of bacteria in 60 seconds flat. Smart and rechargeable (via micro USB), it purifies the contents once every two hours or whenever you press the top button. Single-walled steel construction means your beverage will match its clean body with an equally clean taste. – US$78
Buy it here (AUS) Buy it here (US)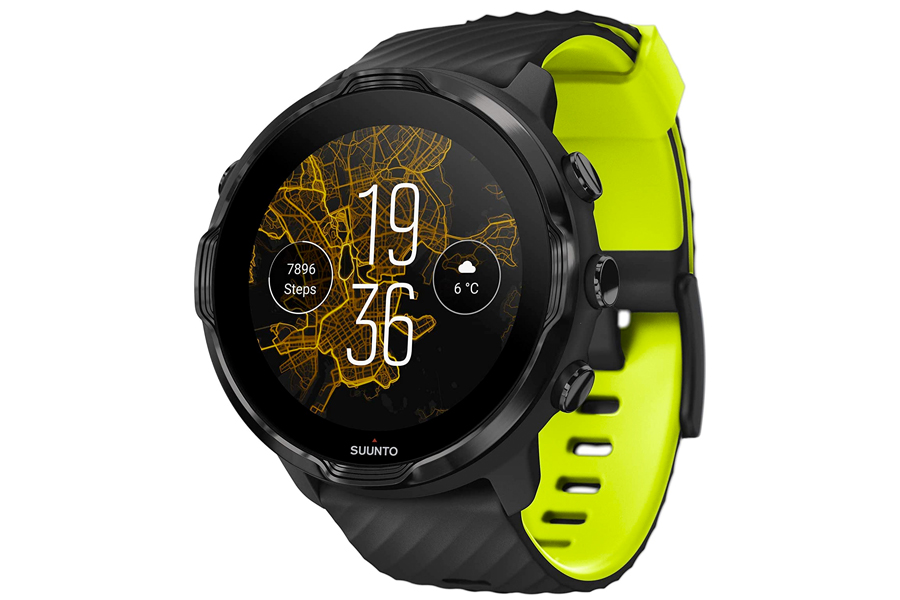 Suunto 7 GPS Sports Smartwatch
Here's a smartwatch that's every bit as versatile as the fitness freak who'd wear it. Coming to us from Suunto, it offers over 70 different sport modes, including swimming, running, skiing, and more. It runs on Google's Wear OS but is compatible with iOS as well. GPS is built-in and so too are offline maps and a host of accurate sensors. It all comes bursting to life on a sleek OLED touchscreen. – AU$599/US$600
Buy it here (AUS) Buy it here (US)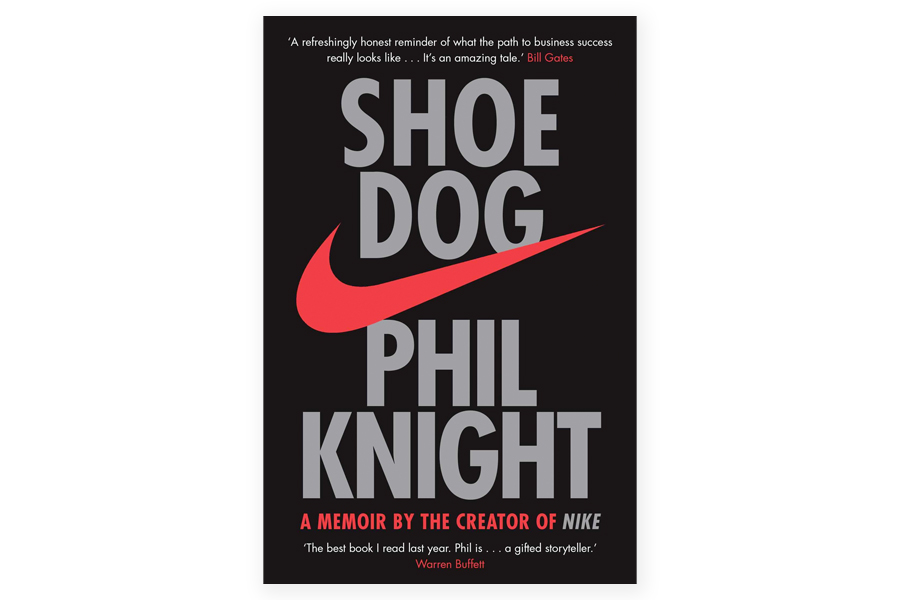 Shoe Dog: A Memoir by the Creator of Nike
It's the story of the swoosh as only founder Phil Knight can tell it. In a refreshingly candid and humorous tone, he shares his personal journey on the road to massive success. Readers will gain a new perspective on not just the iconic brand, but the man behind it. – AU$21/US$11
Buy it here (AUS) Buy it here (US)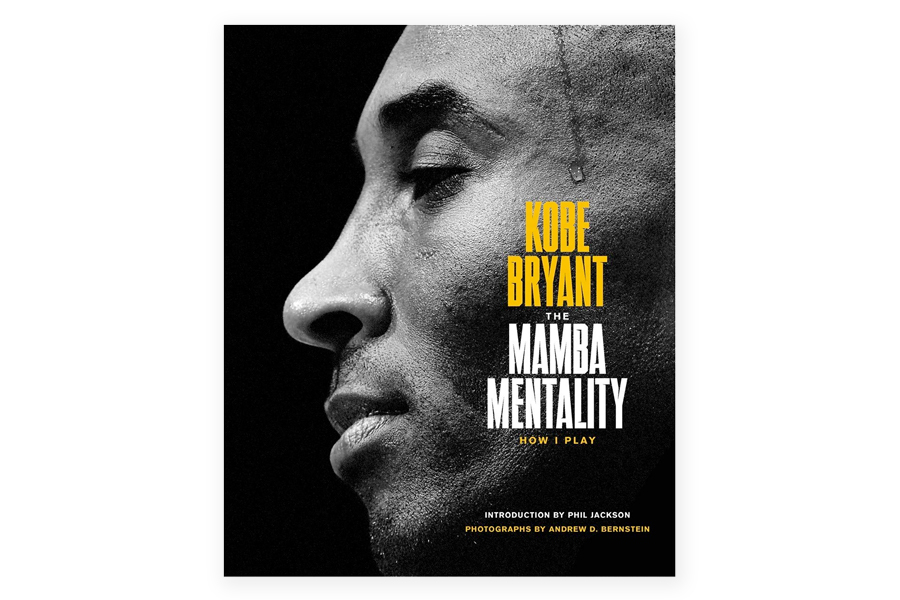 The Mamba Mentality: How I Play
Before his untimely passing, Kobe Bryant was a true champion in every sense of the word. In this acclaimed book, he shares the formative techniques that made him a master of more than just basketball. You don't have to be an aspiring athlete—or even a fan—to garner inspiration from the Mamba Mentality. – AU$47/US$18
Buy it here (AUS) Buy it here (US)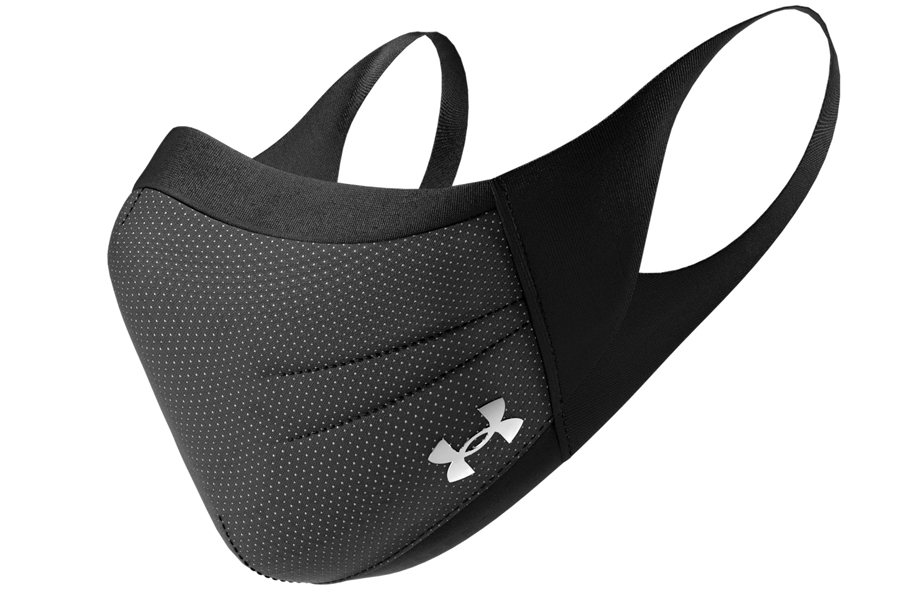 Under Armour UA Sportsmask
Under Armour knows all too well that fitness freaks are going to train, workout, and play sports, pandemic or not. That's why they developed this stylish high-performance face mask. Features include a water-resistant outer shell, anti-microbial treated inner layer, open-cell foam, Iso-Chill fabric on the lining and ear loops, and built-in UPF 50+ sun protection. – US$30
Buy it here (AUS) Buy it here (US)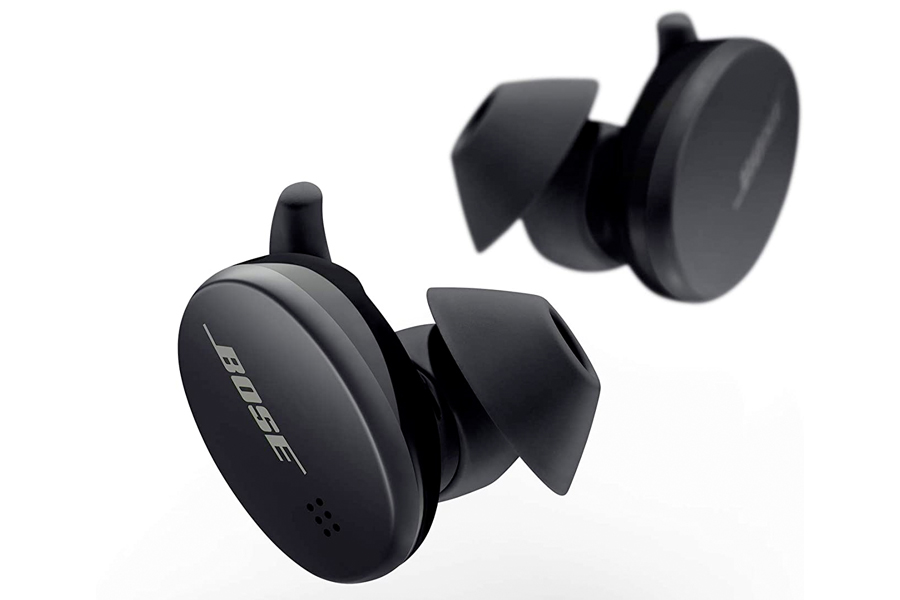 Bose Sport Earbuds
Wireless and weather-resistant, Bose Sport Earbuds are as every bit as optimal as you might expect. They last for up to five hours per single charge and feature simple touch controls, an ergonomic design, and powerful sound. Use them to blast music or make calls as you whip your body into shape. – US$179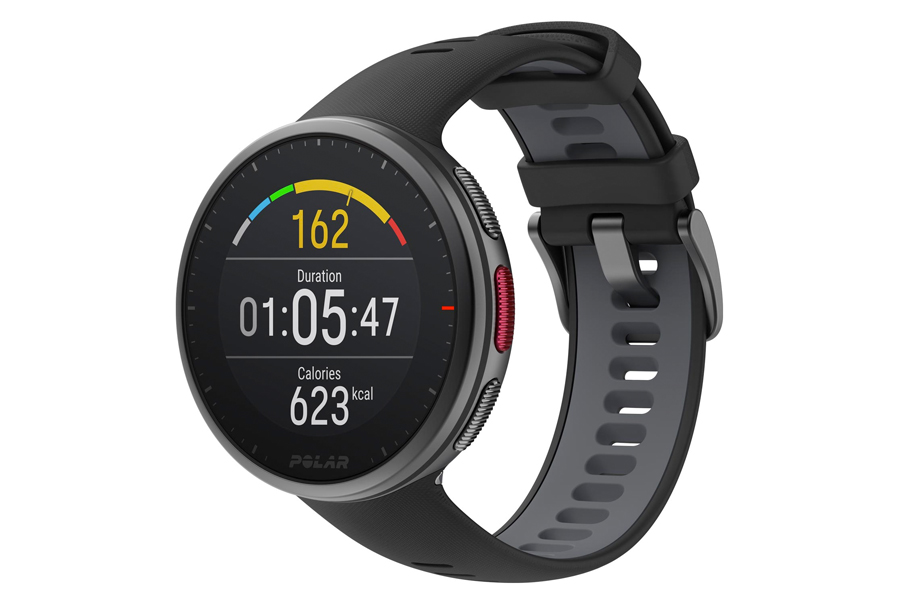 Polar Vantage V2
Putting a swath of functions in one place, Polar's Vantage V2 multisport GPS watch offers wrist-based heart rate monitoring, performance tests, recovery tracking, a long battery life, a legible display, and more. As a gift for your favourite fitness freak, this one's a no-brainer. – US$500
Buy it here (AUS) Buy it here (US)
Whether it's your first time with a pack, or your hundredth all-grain brew, you need to ferment it in something suitable. Most of the time your possibilités are between a bucket and a carboy. Carboys or demijohns look nicer, especially if they're glass, but can be a pain to clean. Food-grade plastic buckets lack glamour, but are practical – just make sure you get one with a close-fitting lid that's suitable for an airlock. As with most things there are more expensive possibilités, but while they're good, they're not necessary. You can find buckets and demijohns at Brew Store or The Malt Miller.
If you're making beer, then you need to be rigorous about cleanliness during the brew. VWP is an absolutely no-nonsense cleaner and steriliser for getting everything ready beforehand. During the brew, a no-rinse sanitiser is invaluable. Between the two, spoilt and infected beer shouldn't be a problem. You can buy cleaning products online from Brew Store and The Malt Miller.
Invest in some airtight plastic containers. Malt, kept dry and cool, should be fine for six months, but get rid of it after that – you're only going to get stale flavours if you use stale malt. Likewise, dried yeast will keep, if sealed and chilled, but it will lose potency and reliability. Hops do not improve with age. Be doubtful of any before last year's harvest, however cheap.
While a good book is an invaluable reference, there will be a time you come across something that flummoxes you. It's very unlikely you will be the first, and just as unlikely someone else hasn't discussed it. From the magisterial, if dense, How tera Brew by John Palmer to the uncountable forums and blogs discussing minutiae, such as Brewer's Friend, there'll be something to help.
Avoid large amounts of table sugar, cane sugar or dextrose as fermentable sugars in your homebrew. They will ferment out completely and leave a very dry, almost 'cidery' flavour to your beer. This is what is recognized by many as the 'homebrew' taste. If you are looking for an easy way to improve this, swap these sugars with dry malt extract.
Most pack beers are designed to appeal to a wide range of people and therefore have a fairly simple flavour that it not very bitter. They are also generally bittered by using hop extract that adds bitterness but little hop flavour or aroma. Boil some water and add ½ an ounce ( 14 grams ) of any hop variety known for their flavour and aroma characteristics for 20 minutes. This will add a much improved change to the flavour of the beer. Add another ½ ounce ( 14g ) for the last 5 minutes of the boil to add a pleasant hoppy aroma. Simply strain the 'hop soup' into your fermenter with the rest of the top-up water. These simple hops additions will make a remarkable difference to your coffret beers.
to wake a packet of dry yeast up and ensure that it is ready to start work as soon as it is pitched, try rehydrating it. Boil a cup ( 250mls ) of water for 5 minutes and then pour it into a sterilized container. Wait for the water to cool down to at least 80°F/27°C and sprinkle your packet of yeast over the top. Leave this for about 15-30 minutes, when you should start to see it get nice and foamy. Once your wort has cooled enough, pitch this and it will start fermentation much earlier.
If you would really like to get things started, follow the process above but add a tablespoon of dry malt extract to the water before boiling it. After pouring the water to a jar, add your yeast when cool enough and place cling wrap over the top to protect from the environment. Leave for at least quarante cinq minutes at room temperature and you should start to see fermentation activity.
The length of time for fermentation on the side of your kit beer can is almost definitely not long enough. The manufacturers are in the of selling product and these directives will make beer, but it won't be great beer. This should be extended out to 10-14 days.
Although your beer will be carbonated after about a week in the bottle, leave it for a few more to allow for the flavors to settle. This is especially relevant for beer made from packs as it will help remove some of the tige found in young/'green' beer.
In order to efficiently multiply and get to the business of converting sugar to alcohol, yeast needs a sufficient amount of oxygen in your wort. If brewing using malt extract this can be reached a few ways including by shaking the water you are using to top up your wort, or by pouring it from a great height into your fermenter.
Don't be too worried about removing your beer from the primary fermenter as soon as fermentation has finished. The Autolysis that you are seeking to avoid will take well over a month and in most cases a solo stage fermentation is fine.
If you are looking to control fermentation temperature, place the fermenter in a grande conteneur of water to cool it and prevent temperature fluctuations. Wrapping a wet towel around it and pointing a fan at it cools it even more through evaporative cooling. A few frozen plastic bottles of water are also perfect for cooling the water and your fermenting beer.
If you insist on using a two stage fermentation, use a bottling bucket ( or something else with a spigot ) for a primary. That way you only need a length of hose to rack into the secondary. The spigot will also be far enough off the bottom that the trub will get left in the primary with little extra effort – just tilt the fermenter forward at the end.
The activity of your airlock should only be seen as one indication that something is happening. There are many others indications and a faulty seal on your fermenter could stop anything from happening in the airlock.
The starting cell count is usually quite low with liquid yeast cultures. If you make a yeast starter about a day before brewing, you can avoid some potential issues from under-pitching the yeast.
If you are trying to cool a partial boil, place the whole brew bocal into a sink or tub of cold water. You may need to change this water a few times but it is far easier to cool a small bocal of wort in a temperature conductive container ( i. e. your brew bocal ) than a large amount of liquid in a fermenter. Adding your cooled wort to even colder water ( or ice ) in the fermenter will serve to cool it even further and should hopefully get you close to yeast pitching temperatures.
Dry yeast packets are perfect for new homebrewers. They have a nice high cell count and are very easy to use. Hydrating these takes very little time and will help get fermentation working earlier.
Get into the habit of sanitizing everything that will come in contact with your wort or beer after the boil.
Extract kits have come a long way from the dusty back shelves of Boots of yesteryear, and give you a simple, affordable way to try out the hobby with very acceptable results. Established breweries like St. Peters and Woodfordes have decent packs in shops and online at about £20, for example from Wilko or Brew.
Use a no-rinse sanitiser… This shouldn't need an explanation and I am yet to hear of a real reason not to
Following on from above – Don't use bleach as a sanitizer…ever. It is to rinse out and if any comes in contact with the maltose in your wort it has the potential to completely ruin your batch. There are so many better products available that this shouldn't even be a consideration
Whatever sanitizer you use, put some of it in a spray bottle for quick sanitation during brew time.
Make sure you read and understand the recipe before you start brewing. Also make sure that you have all the ingredients handy before you start. These seem like simple things but the last 15 minutes can get a little crazy… especially if you started drinking while sanitizing
Beer is very resilient so don't be too worried if you make a mistake while brewing. Although it may not be exactly the beer you were after, you will probably still have something tasty and worth drinking.
Leave the lid off your brew bocal while it is boiling. The process of boiling actually vaporises chemicals that are not wanted in the beer and they evaporate out. The lid doesn't need to be completely off if you are having trouble maintaining a rolling boil but should at least be enough for the steam to escape.
Keep a record of every beer that you make, no matter how simple the recipe. This record will allow you to recall and tweak your brews when all that remains in the future is a couple of stray bottles and a desire for more
Especially when starting out, keep your ingredients and brews as simple as possible. It is much easier to add to a simple recipe that is missing something than it is to remove from something complex
Start by getting a solid grasp of the sanitization, fermentation and bottling processes and work from there.
If you have a choice, choose a fermenter or bottling bucket with a spigot/tap over one without. The siphoning required otherwise isn't hard but it is still one more unnecessary step.
Bulk priming your beer is a simple addition to your bottling process that will add much greater control and consistency in the amount of priming sugar in your bottles.
The quality of your beer will be to the quality of the ingredients used. Always go for the freshest and best quality possible. Always make sure that extract is within any specified dates, yeast is fresh and that hops are nice and green
But most importantly… just relax and remember that you probably aren't going to ruin your beer – It isn't as delicate as you think
SHOP NOW