As the holidays approach, it's that time of year when you need to find what you want to buy for your family and friends for the holidays.
If you're like me, you probably wait a few days before Christmas to start shopping and get mad at the herds of people who make every store line feel like you're at the DMV.
We have published some vacation listings in the past for beer lovers and decided we had to make it a tradition. With that said, here is the 2019 Beer Lover's Gift Guide.
If you're shopping for the beer lover in your life, pick anything from this list and I'm sure he'll be pretty happy.
Beer
Ok, that should be your obvious choice. If they like beer, give them what they like. Every time I pick up a package and hear the bottles ringing, I'm usually pretty happy.
If you're not sure what to buy them, go to your local bottle store and ask for help. For really creative people, prepare a gift basket full of beer and other goodies (be as creative as you want).
Nuts, cheese or meats
While the beer is good, it's always fun to get food that pairs well with it. If you know what the recipient likes, get it.
You usually can't go wrong with some artisan cheeses and meats.
If they like nuts you gotta try Doug nuts in Eugene, Oregon. In full disclosure, they sent me a package some time ago (although they don't pay me to tell). They were so awesome.
I don't know exactly what they put on it, but my whole family devoured them quickly. It's one of those things that I hope Santa brings to me this year because they're good (and paired incredibly well with an IPA).
Beer Pounds
Every beer lover should have a solid collection of craft beer books. With hundreds of books to choose from, here are my favorites this year.
Oregon for beer lovers
Ok, a shameless take for my books. If your recipient is in Oregon or wants to visit soon, this is the best book to get it.
Washington for beer lovers
My latest book which just came out in November 2013. It covers the whole beer scene in Washington state.

The American Craft Beer Cookbook
Seriously an awesome book. Over 150 food recipes you can make at home, all of which use craft beer as an ingredient.
The audacity of hops
A fantastic read that takes an entertaining look at the history of the craft beer industry in America.
Cheese and beer
The title alone puts a smile on my face. Two of the best things in the world in one amazing book
Brewtis the Bottle Keeper
Everyone needs a Christmas stocking or two. Brewtis the Bottle Keeper just might be the right option for you. It's like a koozie meets a cooler.
The bottom unscrews so you can fit a bottle inside, keeping it cool and safe. Then just open the top and you will have a cold beer.
Of course, you can use it to hide the beer as it looks like a water bottle, but I wouldn't suggest it. A better use would be to throw your backpack away when hiking. Once you reach the top you will have a cold beer ready to consume.
Discover the The BottleKeeper website.
Beer of the month club
I've been to a few beer of the month clubs and have to admit it's a pretty awesome giveaway. I love to receive beer in the mail, especially when it's beer from another region that I can't get here.
There are several beer clubs out there, but I generally suggest four that I have tried that have been fantastic.
The original craft beer club
They offer a 12-beer or 24-beer option that is shipped to your recipient every month. You can choose the duration of sending from one month only or continuously. Add in free shipping with beers from all over the country and you have a great gift.
Clubs of America Beer Club of the Month
One of the oldest clubs around, they ship 12 bottles a month for as long as you want. Their selection is quite unique with a good mix of beers from small breweries spread across the country.
Rare beer club
If you're looking for a gift for a total beer snob, they'll love The Rare Beer Club. They get 2 bottles per month of some of the best beers in the world which are not easy to find in the United States.
The Original Microbrewed Beer Club
The good thing about this club is that they usually have a mix of American and international beers. It's also cheaper than other clubs, but they do charge the shipping cost, which unifies things.
Beer glasses
Every beer lover needs a set of great beer glasses. The main reason for serving beer in the right glass is that it dramatically improves the drinking experience.
You wouldn't drink a bottle of wine without pouring it into a glass, right? Same thing with beer. It needs the right glass to improve its characteristics depending on the style.
I strongly suggest this Set of 4 Spiegelau glasses. I use this set every week and it has definitely helped increase my appreciation for beer.
If the recipient likes APIs, check out these IPA glasses also from Spiegelau. They look goofy, but they can make mediocre beer smell amazing.
Beer Nerd board game
Think your recipient enjoys board games with beer? Then you have to get them Beer nerd, a board game filled with anecdotes and tastings to test your knowledge of beer.
Not only will you have fun playing this game, but you will also learn a lot about beer and its history.
Don't worry, you don't have to be a beer expert to win, it's a multiple choice.
Beer t shirts
Almost everyone loves a good t-shirt. There are a lot of fun, cool, and just plain awesome beer shirts you could get.
Here are a few suggestions to check out, perfect for beer lovers and fans of It's Always Sunny in Philadelphia. Check it out.
A simple shirt that proudly lists the 4 main ingredients of beer. Check it out.
Humulus Lupulus is the Latin name for hops. Oh, and that hop cone glows in the dark. Check it out.
For even more beer related t-shirts, view Brewer shirts.
Home brewing equipment
Every homebrewer or aspiring homebrewer will appreciate the equipment or supplies to help them brew more beer.
Depending on how well you know the recipients like the hobby, you have several options. Go to your local homebrew store and buy them some new gear. If you're not sure what they need, get them a gift card or some ingredients.
For those who might be interested in starting the hobby, get them a beginner's kit. I suggest the Midwest Supplies Starter Kit.
You can also find a whole range of equipment and ingredients online at Midwestern Supplies as well as.
Beer magazines
Magazine subscription is the gift that continues throughout the year. Personally, I have a subscription to about 5 beer magazines and that makes the mailbox a lot more fun.
Here are three that I recommend:
Prepare yours
Every homebrewer needs a Brew Your Own subscription. With recipes, techniques, and detailed brewing information, this is simply the best. Check it out.
Rough draft
Draft is the magazine for gourmet beer lovers. Many articles on food and beer pairings each month. Check it out.
All about beer
Everything About Beer is exactly what the title suggests. He reviews beer from around the world as well as events, food and other fun stuff. Check it out.
Beer bottle cufflinks
There is always that moment when we have to dress. Whether it's attending a wedding, funeral, party, or just another working day, everyone wants to look good.
Although there have only been a handful of times in my life that I have worn cufflinks, I'm pretty sure I would be them more if they had beer bottles on them.
These stainless steel beer bottle cufflinks from KONOV Jewelry should do the trick for any beer lover. Plus, for just $ 8.99, they make a great stocking stuffer.
Brew Cave
You are looking to make a huge impression. Look no further than Brew Cave, the largest residential market kegerator.
Sure, it's priced quite high, but most beer lovers would probably appreciate it a lot more than buying them a new car.
With shelves that can hold over 30 cases of beer, space for at least 6 kegs, and several taps outside, this cooler walk would be the ultimate addition to any home.
Each comes with several options to customize it to your exact needs. How cool would it be to have a commercial grade cooler in your garage or basement?
Bottle opener
There is always an abundance of bottle openers to choose from to give as gifts. Here are some of the coolest ones I've seen.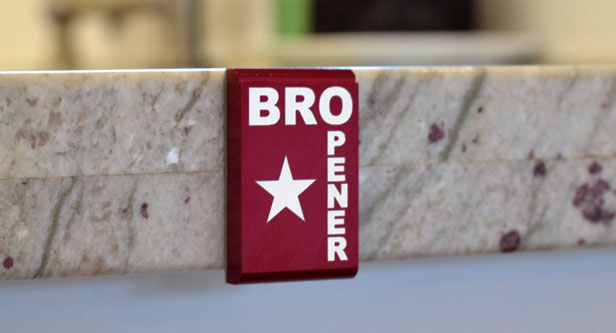 BROpeners - Turn anything into an opener.
Pop a Cap Bullet Bottle Opener - Open your bottles with a cartridge of a 50 caliber bullet.
Kebo One Hand Bottle Opener - Use one hand to open your beer, and it does not bend the cap.
Brewsees Sunglasses - These sunglasses also in moonlight as a bottle opener.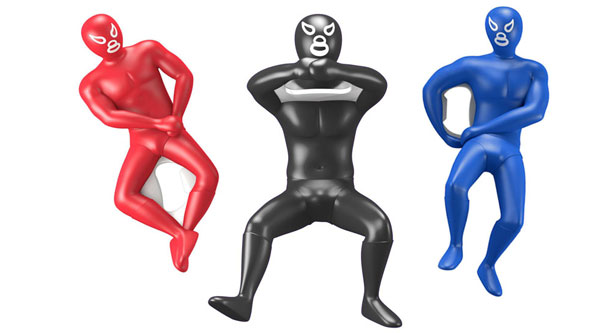 Kikkerland Luchador Bottle Opener - Put your beer bottle in a head socket and open this thing.
Now if you want this stuff for yourself be sure to spread the word on this post. Tweet on Twitter, share it on Facebook, or email a friend using the links below to let your friends and family know what you want this holiday season.
That's it for this year's gift guide.
Extract packs have come a long way from the dusty back shelves of Boots of yesteryear, and give you a simple, affordable way to try out the hobby with very acceptable results. Established breweries like St. Peters and Woodfordes have decent packs in shops and online at about £20, for example from Wilko or Brew.
If you're making beer, then you need to be rigorous about cleanliness during the brew. VWP is an absolutely no-nonsense cleaner and steriliser for getting everything ready beforehand. During the brew, a no-rinse sanitiser is invaluable. Between the two, spoilt and infected beer shouldn't be a problem. You can buy cleaning products online from Brew Store and The Malt Miller.
Invest in some airtight plastic conteneurs. Malt, kept dry and cool, should be fine for six months, but get rid of it after that – you're only going to get stale flavours if you use stale malt. Likewise, dried yeast will keep, if sealed and chilled, but it will lose potency and reliability. Hops do not improve with age. Be doubtful of any before last year's harvest, however cheap.
While a good book is an invaluable reference, there will be a time you come across something that flummoxes you. It's very unlikely you will be the first, and just as unlikely someone else hasn't discussed it. From the magisterial, if abondant, How to Brew by John Palmer to the uncountable forums and blogs discussing minutiae, such as Brewer's Friend, there'll be something to help.
Avoid large amounts of table sugar, cane sugar or dextrose as fermentable sugars in your homebrew. They will ferment out completely and leave a very dry, almost 'cidery' flavour to your beer. This is what is recognized by many as the 'homebrew' taste. If you are looking for an easy way to improve this, swap these sugars with dry malt extract.
Most kit beers are designed to appeal to a wide range of people and therefore have a fairly simple flavour that it not very bitter. They are also generally bittered by using hop extract that adds bitterness but little hop flavour or aroma. Boil some water and add ½ an ounce ( 14 grams ) of any hop variety known for their flavour and aroma characteristics for 20 minutes. This will add a much improved change to the flavour of the beer. Add another ½ ounce ( 14g ) for the last 5 minutes of the boil to add a pleasant hoppy aroma. Simply strain the 'hop soup' into your fermenter with the rest of the top-up water. These simple hops additions will make a remarkable difference to your kit beers.
tera wake a packet of dry yeast up and ensure that it is ready to start work as soon as it is pitched, try rehydrating it. Boil a cup ( 250mls ) of water for 5 minutes and then pour it into a sterilized container. Wait for the water to cool down to at least 80°F/27°C and sprinkle your packet of yeast over the top. Leave this for about 15-30 minutes, when you should start to see it get nice and foamy. Once your wort has cooled enough, pitch this and it will start fermentation much earlier.
If you would really like to get things started, follow the process above but add a tablespoon of dry malt extract to the water before boiling it. After pouring the water to a jar, add your yeast when cool enough and place cling wrap over the top to protect from the environment. Leave for at least quarante cinq minutes at room temperature and you should start to see fermentation activity.
The length of time for fermentation on the side of your kit beer can is almost definitely not long enough. The manufacturers are in the business of selling product and these indications will make beer, but it won't be great beer. This should be extended out to 10-14 days.
Although your beer will be carbonated after about a week in the bottle, leave it for a few more to allow for the flavors to settle. This is especially relevant for beer made from packs as it will help remove some of the biroute found in young/'green' beer.
In order to efficiently multiply and get to the of converting sugar to alcohol, yeast needs a sufficient amount of oxygen in your wort. If brewing using malt extract this can be reached a few ways including by shaking the water you are using to top up your wort, or by pouring it from a great height into your fermenter.
Don't be too worried about removing your beer from the primary fermenter as soon as fermentation has finished. The Autolysis that you are seeking to avoid will take well over a month and in most cases a solo stage fermentation is fine.
If you are looking to control fermentation temperature, place the fermenter in a grande conteneur of water to cool it and prevent temperature fluctuations. Wrapping a wet towel around it and pointing a amateur ou amatrice at it cools it even more through evaporative cooling. A few frozen plastic bottles of water are also perfect for cooling the water and your fermenting beer.
If you insist on using a two stage fermentation, use a bottling bucket ( or something else with a spigot ) for a primary. That way you only need a length of hose to rack into the secondary. The spigot will also be far enough off the bottom that the trub will get left in the primary with little extra effort – just tilt the fermenter forward at the end.
The activity of your airlock should only be seen as one indication that something is happening. There are many others indications and a faulty seal on your fermenter could stop anything from happening in the airlock.
The starting cell count is usually quite low with liquid yeast d'environnement. If you make a yeast starter about a day before brewing, you can avoid some potential issues from under-pitching the yeast.
If you are trying to cool a partial boil, place the whole brew récipient into a sink or tub of cold water. You may need to change this water a few times but it is far easier to cool a small récipient of wort in a temperature conductive conteneur ( i. e. your brew récipient ) than a grande amount of liquid in a fermenter. Adding your cooled wort to even colder water ( or ice ) in the fermenter will serve to cool it even further and should hopefully get you close to yeast pitching temperatures.
Dry yeast packets are perfect for new homebrewers. They have a nice high cell count and are very easy to use. Hydrating these takes very little time and will help get fermentation sérieux earlier.
Get into the habit of sanitizing everything that will come in contact with your wort or beer after the boil.
Extract packs have come a long way from the dusty back shelves of Boots of yesteryear, and give you a simple, affordable way to try out the hobby with very acceptable results. Established breweries like St. Peters and Woodfordes have decent kits in shops and online at about £20, for example from Wilko or Brew.
Use a no-rinse sanitiser… This shouldn't need an explanation and I am yet to hear of a real reason not to
Following on from above – Don't use bleach as a sanitizer…ever. It is to rinse out and if any comes in contact with the maltose in your wort it has the potential to completely ruin your batch. There are so many better products available that this shouldn't even be a consideration
Whatever sanitizer you use, put some of it in a spray bottle for quick sanitation during brew time.
Make sure you read and understand the recipe before you start brewing. Also make sure that you have all the ingredients handy before you start. These seem like simple things but the last 15 minutes can get a little crazy… especially if you started drinking while sanitizing
Beer is very resilient so don't be too worried if you make a mistake while brewing. Although it may not be exactly the beer you were after, you will probably still have something tasty and worth drinking.
Leave the lid off your brew récipient while it is boiling. The process of boiling actually vaporises chemicals that are not wanted in the beer and they evaporate out. The lid doesn't need to be completely off if you are having dysfonctionnement maintaining a rolling boil but should at least be enough for the steam to escape.
Keep a record of every beer that you make, no matter how simple the recipe. This record will allow you to recall and tweak your brews when all that remains in the future is a couple of stray bottles and a desire for more
Especially when starting out, keep your ingredients and brews as simple as possible. It is much easier to add to a simple recipe that is missing something than it is to remove from something complex
Start by getting a solid grasp of the sanitization, fermentation and bottling processes and work from there.
If you have a choice, choose a fermenter or bottling bucket with a spigot/tap over one without. The siphoning required otherwise isn't but it is still one more unnecessary step.
Bulk priming your beer is a simple addition to your bottling process that will add much greater control and consistency in the amount of priming sugar in your bottles.
The quality of your beer will be relative to the quality of the ingredients used. Always go for the freshest and best quality possible. Always make sure that extract is within any specified dates, yeast is fresh and that hops are nice and green
But most importantly… just relax and remember that you probably aren't going to ruin your beer – It isn't as delicate as you think
SHOP NOW