Boxing in Spain has erupted in recent times following a virtual desertion from the sport after Javier Castillejo's exploits in the world championship 14 years ago.
The likes of Kiko Martinez, Kerman Lejarraga and the return of "Maravilla" have breathed life into boxing for the holiday hotspot.
The powerful Matchroom Boxing promotional team began to slowly settle in Spain, with MGZ Promotions and Maravillabox Promotions producing the shows smoothly despite current stipulations around the world.
But he is a man who goes about his business quietly, nestled in the Cantabrian mountains of northern Spain, paving the way for his country. Current EBU super welterweight champion Sergio Garcia (32-0).
"It was so good, I was so happy when I beat [Ted] Cheeseman. It was in fact a voluntary defense of the European title. Everything went as we planned.
"Everyone saw me as a loser or just an opponent, but we trained really hard and we were convinced that we would go to England to win! We trained hard, the results proved it.
Sergio Garcia explained about his maiden trip to the UK, defending his European title against Ted Cheeseman in early 2019 in an exclusive interview with proboxing-fans.com.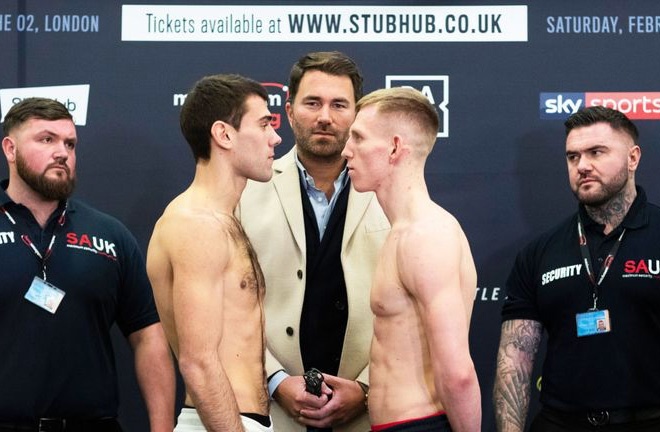 "The experience has been very good for me. I received good treatment from people and it was amazing to see the O2 with all the fans. My Spanish people spent their own money to fly there to watch me fight.
"It was a great experience to fight in England, I would like to repeat my experience in London with another good fighter, one of the highest in the standings. Someone of the type who has Eddie Hearn as a promoter.
"If we had a good opportunity, going to the United States would also be interesting."
Sergio 'El Nino' ​​Garcia is currently No 2 on Boxrec's Spanish pound-for-pound list, immediately behind Basque favorite Kerman Lejarraga, who casually dropped from 147 pounds to join the super welterweight ranks . I couldn't help but wonder if this house dust was in the works?
"Kerman and I are good friends and we are very interested in fighting. If we can fill a stadium that's full of people and we both benefit from it. Until this day however, we are not too interested in joining our careers together. "??
Away from the bright lights of the O2, Garcia's story began in a much more remote setting with no real inspiration or knowledge of boxing.
"My first memory of boxing was the first time I visited the gym. It was so new to me because no one in my family had ever boxed before. I just started because of a friend and then we are here now 11 years later I can't believe it time flies!
"I must admit that no fighter inspired me when I was a child, because I never followed boxing before I started to train seriously.
"If I had to choose a boxer now? I would say Joe Calzaghe, I feel like I can relate to him! Obviously the big differences are that he was a great champion and I'm not as tall as him. He had an efficient boxing style that got him fights, that's the important thing in this business. "??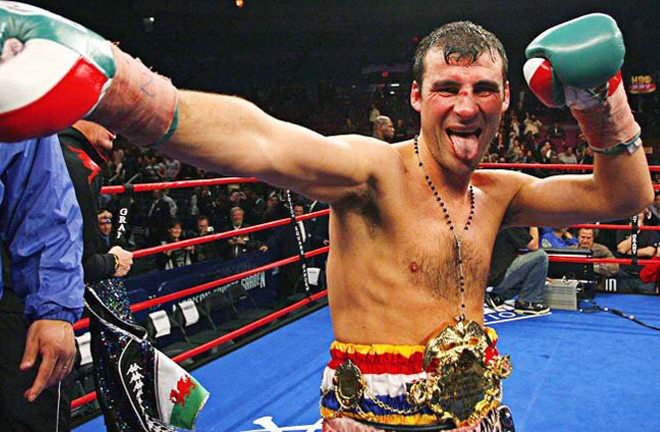 Garcia's most immediate hurdle will come in the form of Andranik Hakobyan (14-1-2) on December 19.
"I think he's a good opponent, a very technical boxer. He must have had a good amateur career because of his boxing style. Hopefully we have a fair fight on December 19th and that the things we have been working on go exactly as we planned.
Headlining the event on December 19 in his hometown of Torrelavega, Garcia is joined by Sergio Martinez who will also play the role of promoter that evening. Maravilla's second fight since his return announced earlier this year.
"I guess he decided to do it because he wants to do something big. I am surprised at his
energy to train after all this time away from boxing. He has my full support. "??
Garcia's impending duel comes to us from his hometown of Torrelavega, a town that has played at the center of his impressive record to date. When he addressed the European champion, Torrelavega clearly had a special place in his heart.
"Torrelavega is my hometown, the place where I grew up, where I studied. I have my friends here and I have also created my own family.
"It's important for me to fight here because I can stay close to my people, they have been following me from the start. I feel so blessed to have my people around me.
"I like to live my life with my people, my friends and my family, that's all
for me! I do everything for them.
"I considered that there is more to life than boxing, it's just a chapter of my life, and I'm so grateful and happy for that, but it will be over someday. I have a lot of projects that are not related to boxing. Right now, I'm going to have that experience and enjoy it.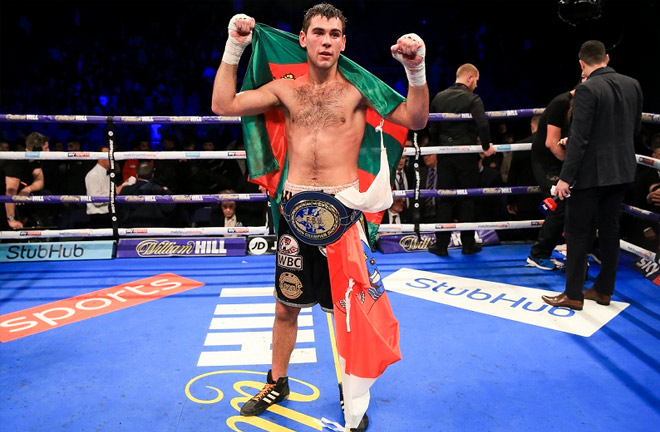 To close our conversation, Garcia naturally moved on to the current state of boxing in Spain.
"Spanish boxing has increased in recent years, but it is still very difficult to make a living [of the sport.]
"You really have to be at the top to see it as a job, we should be more like the rest of Europe. Hope in a few years it will continue to get better because it is hard work and tough discipline. "??
Just over eight years ago, Sergio Garcia first entered the ring to embark on his professional fighting career. He now stands with the European bracelet around his waist on the verge of Spanish supremacy.
"I hope to be a great champion, but in a way that allows me to have a healthy career. Promote myself and my career to stay competitive at a high level. The day I achieve these goals is the day I retire. "
By Adam Noble-Forcey
Follow Adam on Twitter @ Adam4cSports
comments
comments
A quick list of 16 basic boxing tips your se reproduire should have told you. These boxing tips will improve your boxing training, boxing punching, and boxing defense. Good luck !
Stay calm and punch lighter on the bag so you can last more rounds, keep your form together, and punch sharp. This will allow you to get in more minutes of quality bagwork. You want to have energy to hit the bag with satisfaisant form and keep your punches snappy, instead of spending most of your bagwork panting and huffing to show that you have "heart". Don't waste energy showing off on the bag – nobody cares.
Don't workout till complete failure. Get tired, break a sweat, and just push yourself a little more each day. If you go until failure everyday of the week without a reason, you'll probably overtrain and quit boxing very soon.
Drink lots of water. One cup every hour peu ! Make friends in the gym, be humble, and ask people for boxing tips. When another frapper beats you, ask him how he did it; you may be surprised at how helpful he might be at showing you your own weaknesses.
Turn your whole body into the punch. If your feet are slow, ( most people have slow feet at first ) you will find that punching a little slower actually hits harder than punching faster. So in other words, punch as fast as your body can turn so you won't sacrifice power. Again, use your whole body instead of just the arms to punch. Throw bermuda hooks, bermuda uppercuts, and short rights but long jabs. You don't always have to throw one knockout punch after another. Combo light and punches and use head movement to fake out your opponent. Remember that the harder you try, they harder they will counter, and the harder you will get hurt. Calm down and throw the hard punches when you know they'll land. Never forget to go to the body. Try a jab to the head, and right hand to the body. When you're in real close, lean your head inside to smother him and throw 2-3 body punches. Throw 3-5 punch combos maximum. You don't need 10-punch combos – all those do is sap your energy and leave you open to counters. Don't even practice these for now. Breathe out when you punch and always look at your target when you punch. Don't hold your breath and don't look at the ground. Learn to keep your eyes open during the heat of the battle ! Let your hands go ! Don't wait around forever to let your opponent hit you all day. Throw something even if it doesn't land. Keep him thinking and keep your eyes open for more punching opportunities.
Stay calm and never stop breathing. If you're starting to panic, ask the other guy to slow down so your mind and body can catch up. Hold your hands high, elbows low, and move your head. Don't waste energy course around the ring, just take one step and pivot out of the way if your opponent is overly aggressive. Think of yourself as a matador pivoting out of the way as the bull misses. Don't forget to hit him back. Don't lean back and don't take your eyes off your opponent when you're taking punches ( this is especially hard for most beginners ). Establish your ground and defend it with counters. Pivot so that you don't get countered. Don't always wait for your opponent to finish punching before you start punching back. Interrupt his combos and hit him ! Too many speedy fighters get caught up in trying to block all the oncoming punches that they never get to counter. Let your hands go !
When starting out, boxers will usually first be taught how to fight at a distance, also known as 'outfighting', rather than getting in close where they are more likely to be hit. The skills used here include arm's-length punches and quick footwork to enable the puncher to deliver a blow before their opponent can respond. It is the best way to tire out and attack an opponent, and lessens their chance of a counterattack.
The following boxing techniques are described for right-handed boxers ( if you are a left-handed or a 'southpaw' vous défouler sur then use the opposite arm or leg to what is being described ).
The importance of a good stance cannot be stressed enough. A good stance provides balance, and is a key to both attacking and defensive techniques. Boxers should be able to throw a punch without losing their balance. Being off balance allows an opponent to get in with their own blows. tera assume a good boxing stance, you need to do the following :
Stand sideways to the target, so that you lead with the shoulder opposite that of your strong punching hand. A right-handed vous défouler sur should point their left shoulder toward the target. Feet should be kept shoulder width apart, then step forward one pace with the left foot and line up the heel of your left foot with the toes of your other foot. Turn both feet at a 45 degree angle to your target. Your weight should be evenly distributed to provide a firm, steady platform. Bend your knees and hips slightly, keeping your back fairly straight and lift your back heel off the floor, no more than about 7. 5cm ( 3in ). Tuck your elbows in close to your sides and raise your forearms so that they shield the chest. Hold the left glove out at shoulder height and keep it far enough out to attack, but close enough to draw back quickly in defense. The right glove should be held underneath the chin with the wrist turned inwards.
The golden rules of boxing footworkGood footwork is important to enable the vous défouler sur to defend or attack from a balanced position. The golden rules of boxing footwork are as follows : Keep the weight balanced on both feet. Keep your feet apart as you move to maintain good balance. Move around the ring using bermuda sliding steps on the balls of your feet. Never let your feet cross. Always move the foot closest to the direction in which you want to move first.
The key to good footwork is speed, and this can be enhanced by improving fitness, with particular attention to the legs. One good activity for improving sport, used by many boxers, is skipping. PunchingThere are four main punches in boxing : Jab — a sudden punch. Cross — a straight punch. Hook — a bermuda side punch. Uppercut — a bermuda swinging upward punch.
The Jab ( Left Jab ) This is the simplest but most-used punch in boxing, and likely to be the first punch any beginner would learn. The jab can be used both for attack or defense, and is useful to keep the opponent at bay to set up bigger blows. Hold your left hand up high with your elbow in close to your body. Aim for the opponent's chin with the back knuckles. Rotate the arm so that the punch lands with the thumb making a small clockwise turn inwards. Slide the left foot forward before impact and snap the hand back ready to deliver another jab. The chin should be dropped to the shoulder to protect it, and the right hand held high ready to block any counter punches.
The CrossA 'straight right'This is the most powerful and damaging punch, but it may leave the puncher open to a counterattack if it fails to connect. It is best used in a combination of punches, usually after the opponent's defense has opened up after being hit with a good left jab. Drive off the back foot and pivot the hips and shoulders into the punch for maximum power. Straighten the right arm so that it is at full stretch on effet. Keep the left hand in a guarding position to avoid a counter.
A 'straight left'This is a good way of keeping an opponent on the back foot. From the basic stance simply straighten your left arm and twist your hips and shoulders into the punch. The first will automatically twist so the knuckles are up and the palm downwards just before impact. If there is room, slide the left foot forward for the blow, but quickly bring up the right foot to maintain balance.
HookThe hook comes from the side so can catch the opponent unaware as it initially comes from out of their vision. The hook requires the vous défouler sur to arch and turn their body into a punch. It can be made with either the left or right arm. A right hookBring the chin down to the inside of the left shoulder to protect it. Pivot the toes, hips and hand in the direction of the punch. Turn your hand over so that at the point of impact, the palm faces down.
UppercutThe uppercut can be a great knockout punch and is delivered at close quarters. It comes up from underneath, has an element of surprise, and is usually aimed at the jaw with either hand. One drawback is that if it doesn't take the opponent out, there is a big chance they will be able to deliver a counterattack. to make a right uppercut, transfer the weight onto the right foot and twist the shoulders and hips to the left, bringing the right first directly up into the target. Leaning back too much will send the vous défouler sur off balance.
conclusion to boxing techniquesWhile a right-handed boxer will obviously favour their right hand as it will be their strongest, they should be prepared to work with both hands. In any case, the jab — the most frequently used in a bout — for a right hander will be with the left hand, while he prepares to get through with a big right handed shot. Here we have focused on just a few of the basic punches from the point of view of a right hander, but the boxer must remember that a left hook or left uppercut, for example, can be just as effective given practice. In some circumstances, it may even be a good tactic for the frapper to change stance and fight as if he were a left-handed vous défouler sur.
SHOP NOW