Famous racing simulation game, Gran Turismo has produced its next part titled Gran Turismo 7. The game is developed by Polyphony Digital and published by Sony Interactive Entertainment. The game was officially announced on June 11, 2011. It will be released in 2021. The price for this game will be around $ 70. The game will launch after 22 years of experience with the Gran Turismo series.
What platforms is the game available on?
The Gran Turismo series is developed for PlayStation. In the game, most of the real world automobiles have been used. Since the first version, around 80 million units have been sold worldwide. Thanks to its sales, it has become popular day by day and has even become the best-selling video game franchise on PlayStation. Kazunori Yamauchi is the creator of this great series of video games. This series has been released on many different platforms such as PlayStation 1 to PlayStation 5 including PlayStation Portable. The first game in this series "Gran Turismo" was released on December 23, 1997. The last game released in this series "Gran Turismo Sport" was released on October 17, 2017.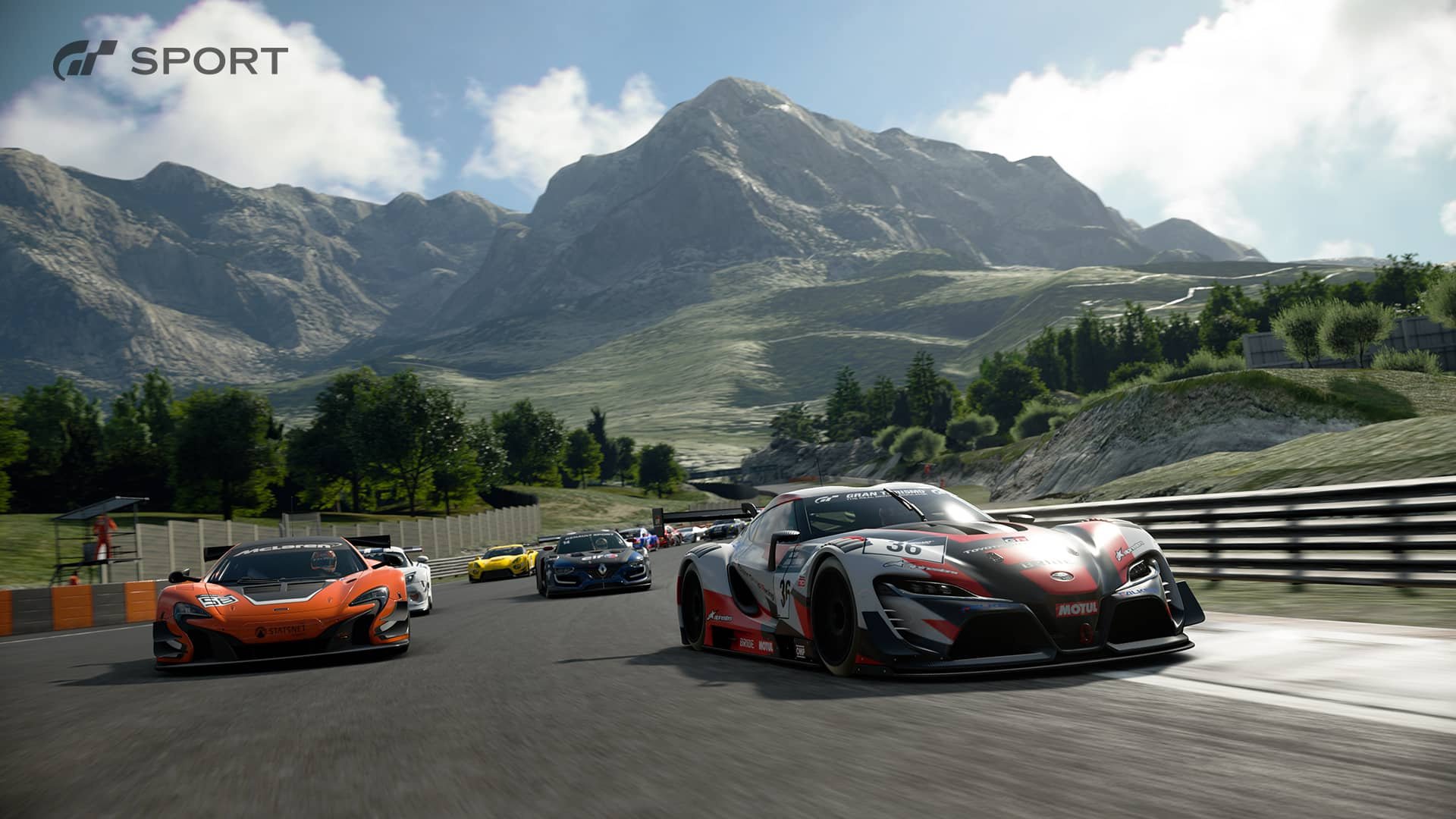 This game will have improved graphics. In Gran Turismo Sport, there was only one online mode to play. There was the offline mode, but it was limited. Later, the developer changed some things in offline mode, such as cars, tracks, and events. The latest Turismo 7 will only be released for PlayStation 5. In the series, Gran Turismo 3: A-Spec in 2001 has peak sales of 14,890,000. On the other side, Gran Turismo 6 in 2013 has the lowest sales of 5,220,000. In the previous games there were so many cars and tracks available to play. A maximum of cars and tracks of around 1247 and 100 respectively were in Gran Turismo 6 in 2013. To play this game, Polyphony Digital has released simulation kits also with the collaboration of Logitech.
Everything you need to know about Gran Turismo 7:
Game modes:
In the latest Turismo 7 will have two modes, single player and multiplayer. The game menu was similar to Turismo 4. The GT simulation mode will be there with a single player campaign feature. Traditional racing circuits from previous games continue in this Game with a used car dealership, GT Sport mode, awesome championships, special events and a tuning parts store. The game will run in 4K resolution and 60 fps with high dynamic range. Classic tracks as well as a superb GT simulation mode, all the features will be there, and the FIA ​​Championship will also be there for racing and training. You can customize the modes and also improve your skills by driving school.
Graphics and audio:
You will feel like a real drive, that level of graphics will be there. Moreover, you can create your garage by installing lots of cars and customizing them. There will be no loading time as it starts the race quickly. If you play on the SSD it will be very fast. The contrast of the brake pedal will be altered with changes over different ranges. accelerator pedal weight changes and shaking of an ABS on various cars. This will be done through adaptive triggers. You can feel it.
When the tire hits the road, the feeling will be on another level. You may even feel bumps in the road while playing. It will look like haptic feedback. In the game there is Tempest 3D audio technology. It will be more compatible with headphones. You can feel like a super storm. While driving, the sound of other cars and atmospheric sound will be easily detected. The sound and the sound of your car around your car will be mixed and give you great feeling quality which will add five stars to the game. The main point is that the sound will be in 3D. So it will be very impressive. You can also see depth and height with 3D sound in playback mode.
Below we will give you a rundown on the most popular sections of our website that will help you with your sports betting, and our common goal of beating the bookies or making a profit with our betting.
The most popular section of our sports betting site is the Sports Betting Picks page, which is updated daily with free picks. Here at The Sports Geek we've put together a team of expert sports bettors who are all very qualified to contribute to the site with their betting advice for the night's action.
We are constantly reviewing the picks the team is putting out on a nightly basis to ensure we have only the highest quality information and picks being posted at The Sports Geek. We have certain team members dedicated to each league so that they can keep their focus focus on their handicapping specialties. This allows each writer to specialize in their sports and give out picks with a very solid winning percentage.
You can sign up for our courier list by clicking on the button at the top of this page to receive every pick we release in the free picks section courier.
Our site section has been implemented to add dynamic and useful content regarding the current climate in sports as well as betting on sports. We hope that you find the articles here helpful and really enjoy reading them. We continue to update the site regularly with new articles to make sure that our readers are staying up to date with what's happening in the world of sports.
Another very popular section of The Sports Geek is our Sports Betting Strategy section. We give you basic sports betting tips and strategies for those bettors new to sports betting, but we also have very in-depth sports betting strategy articles written by professional sports bettors, who have made hundreds of thousands of dollars betting on sports.
If you want to make more money betting on sports this is a section of The Sports Geek that you must spend some time reading through. The basics will help you get started on the right track, and the advanced articles will help you find edges over the sportsbooks and give you the best chance at winning.
All of this has been done to accomplish our goal of making this the best sports betting guide on the Internet. We hope you take the time to read through these articles.
This section of our website has two purposes. The first is to help beginner sports bettors understand how to read betting odds, including learning about the different genres of odds you will see posted by the sportsbooks. The second is to provide real odds feed for bettors to compare the odds some of the top sports betting sites are offering. As any experienced sports bettor knows, it is extremely important to compare odds and place your wagers using the best odds available to you. This is also referred to as "line shopping". If you read any of our sports betting strategy articles you will know that this is a must if you want to make money betting on sports.
Online sports betting is a billion dollar industry, and it's becoming more and more each and every day. We've personally reviewed a number of sports betting sites so that we can recommend only the best sites out there.
We will say that online sports betting may not be legal where you real, so please check your local laws before placing bets online at these sports betting sites. And we also want to point out that there have been "scam" type sites in the past known to steal money from their bettors, so make sure you stick with recommended betting sites we list here at The Sports Geek.
Lastly with online betting it is easy to get carried away and bet more than you can afford. Always make sure you gamble responsibly. If you have a gambling problem or know someone who does, please get help. Visit Gamblers Anonymous today to learn more about getting help with your sports betting or gambling problem.
Wow, 2018 flew by and was a great year in sports overall. We enjoyed a lot of success with the free picks here at The Sports Geek and have grown our great team of handicappers. 2019 is shaping up to be a great year with new experts joining the team and a new website to launch early in the year. We will continue to grow our Daily Fantasy Sports section of the website, which has really taken off in the last year. We are looking forward to helping you have a successful and enjoyable 2019 !
The Sports Geek was founded in 2008 and has continued to grow since. It started off as a small site and there were no real big partouze for it, but as the passion for sports betting grew the website also grew with it. It's had a team of writers helping give out free picks daily since 2010 and we've had a lot of success with our picks. Because of the abundance of free sports betting information we offer, our following has continued to grow. Currently our team includes five experts, which you can learn more about on our About Us page.
Our goal is to be the best website on the Internet for free sports betting information and picks, and we are constantly working on finding new ways to improve our site to best fit your needs as a sports bettor. Winning money betting on sports isn't easy, but our goal is to educate every sports bettor as much as we can to help you in your goal of profiting with your betting.
SHOP NOW