2020 . let's talk . no spoiler
August 30, 2020 by littlemisschickflick
The Netherlands as a country has great things. Good health care, easy public transport and excellent education. But there is one thing I don't like about our country: movies.
Overview
The problem with "our" films is that they all look the same. There are X different genres and that's about it. And while some of them are good, I'm just sick of them still being the same.
Romcoms
About half of Dutch films are romcoms. What bothers me the most about this genre: They all seem to have the same cast. Always the same people. Oh and most of them starred in Goede Tijden, Slechte Tijden which has been this soap opera for 30 years. However, almost every well-known actor has starred in GTST, not just the actors who end up in romcoms!
Movies like this are: Alles is Liefde, Alles is Familie, Soof, F * ck de Liefde, All you need is Love and Toscaanse Bruiloft
War
I have to admit that these movies are actually not that bad. And WWII was pretty tough for our little country, so I kinda understand that they like to make war movies. And most of them are well known in other countries, which proves that they are not that bad.
Movies like this are: Bankier van het Verzet, Zwartboek, Oorlogswinter, Süskind, Het Bombardement and Oorlogsgeheimen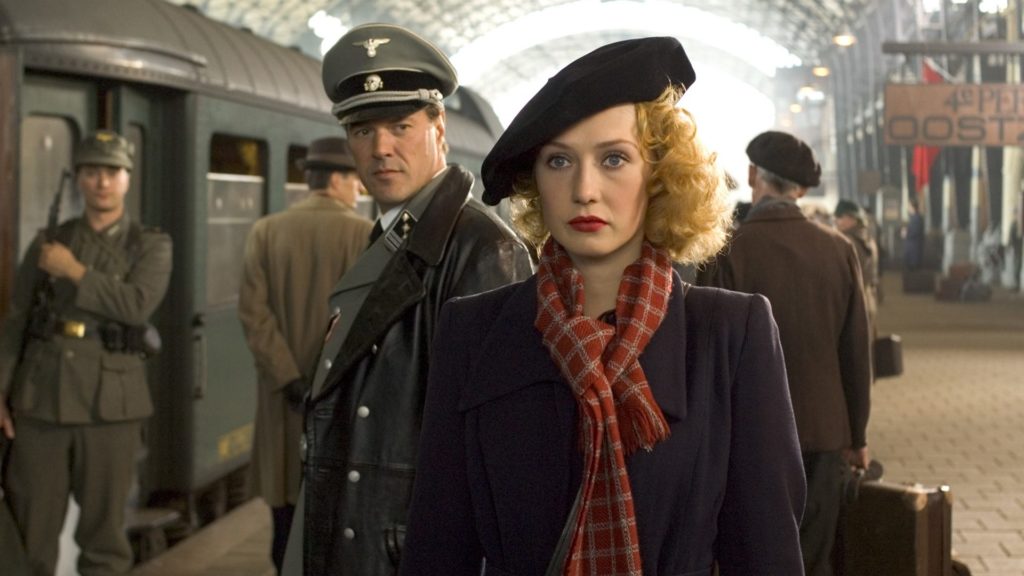 Dark humor
We Dutch love black humor. We're seen as pretty straightforward people and I think our love for black humor seems to be related to that. And we have a lot of dark comedy movies. And yes, most of them have the same cast as well, but that's because they're the creators. You're not going to create a good movie and find other people to play it if you're an actor yourself, are you?
Movies like this are: Rundfunk: Jachterwachter, New Kids Nitro, New Kids Turbo, Bro's Before Ho's, Ron Goossens, Low Budget Stuntman
Youtubers
This kind is really cranky. YouTube is a very popular medium here, and we have YouTubers who are very popular among 8-14 year olds. And a few years ago, someone found out that putting them in movies with no real acting experience was going to pay off very much. The result? Cringy movies with predictable storylines.
Movies like this are: Project Gio, Misfit, XIII, Elvy's Wereld
Detective novels
These films can actually be quite good. It's just that I don't like thrillers, but many of adults do. The interesting thing about these kinds of Dutch films is that most of them are based on bestselling books. Almost none of them are original. But is it important? Not at all. It gives Dutch books a little boost!
Movies like this are: Vals, Taped, Het Diner, Terug naar de Kust and Brimstone
Why i don't like them
First of all: it's not that I don't like all of them. I have a few exceptions though! But I will talk about it in the next paragraph. There are actually more reasons than "they're cliché" or "I just don't like them". Listen to me.
I am embarrassed by using the same actors over and over again. Most of the Dutch actors are best known for a specific genre and seem to be related by them. So if I was only watching dark comedy movies, I would run into the same actors over and over again. It would annoy me.
Also, I have to listen really carefully to hear what everyone is saying. Unlike most countries, we don't have a voiceover. Every foreign movie has a subtitle (thank goodness), which means I'm used to reading what's being said. So if there are no subtitles, I have to turn up the volume and I don't like it. I hardly ever watch a movie without subtitles, just so I don't have to give it away all of my attention.
The exceptions
Enough of negative talk, right? I'm just completely honest, and that means I still have some good things to say! Here is a list of Dutch films that I enjoyed, even if they are not good films.
Alles is Liefde & Alles is Familie (Love is All & Family Way)
They are probably the most successful Dutch romcoms of all time. Everyone, young and old, knows that Alles is Liefde and that his successor Alles is Familie.
Alles is Liefde is watching many like Love, in fact, but rather follows different people when Saint Nicholas arrives instead of Christmas. It's a fun watch but nothing more.
Alles is Familie has some of the same cast as Alles is Liefde, but they play different people. This film is not so much about the love between two people as about the love between families.
New Kids Turbo and New Kids Nitro
Both of these films were a huge success, but not only in the Netherlands. The Germans seem to like it even more than we do.
The economic crisis has hit the world hard. This is the basis for New Kids Turbo, released in 2010. Full of crass jokes, weird people and a funny story. It's really absurd, but that's what makes this movie so cool!
New Kids Nitro is even more absurd. The same rude and weird people, but this time it's zombies. Not as great as New Kids Turbo, but laughs are guaranteed!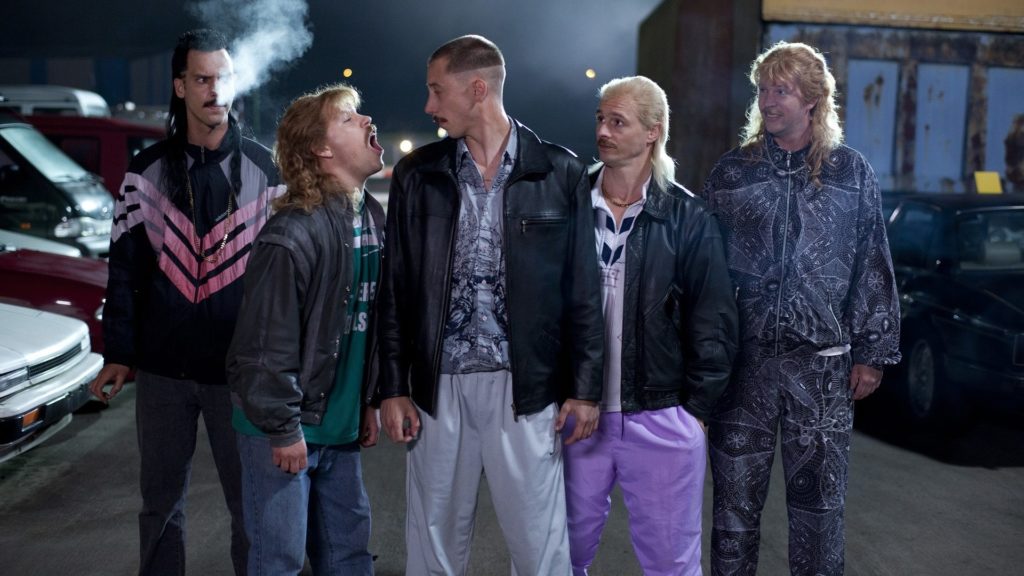 Baantjer het Begin
Baantjer het Begin was only released last year, but has been a great nostalgic movie for most of the adults here. A long time ago, in 1996, a series called Baantjer was on television. It was the most successful Dutch TV show when it was broadcast. De Cock (Met COCK) was a sleuth and every episode involved solving a crime. The show ceased airing in 2006.
Baantjer het Begin is the prequel to the relaunch of the TV show, a spin-off with different actors. The film is standalone and aimed to solve a large criminal conspiracy in Amsterdam in the 1980s. Lots of action and suspects, which made it an exciting film to watch.
And now?
Hope you will try the Dutch films. And to be honest, I think I should too… Maybe I don't like them as much as I should. But I will always prefer English / American films to Dutch films!
Take a look at previous Let's Talk blog posts:
Let's talk about music
Let's talk movie posters
Let's talk about books (and movies)
Let's talk about favorite characters
Let's talk about pride movies
Let's talk about development in animated films
Let's talk 2019
Let's talk about rewards

The streaming media company is raising the prices on its standard and de haute gamme plans for etats unis customers. Its standard plan is now $14 a month, up $1 a month from last year. Its de haute gamme subscription will go up $2 to $18 a month. Its basic plan remains unchanged at $9 a month.
Netflix's ( NFLX ) stock rose 5% following the news. The new prices will take effect starting immediately for new members while current members will be notified that their subscription is going up as it rolls out over the next few months.
' We understand people have more entertainment choices than ever and we're committed to delivering an even better experience for our members, ' a Netflix spokesperson said in a statement. ' We're updating our prices so that we can continue to offer more variety of TV shows and films. '
The spokesperson added that Netflix offers ' a range of partouze so that people can pick a price that works best for their budget. '
Netflix's price hike, which was first reported by The Verge, is not a huge surprise. Netflix spends billions on content, and this is a way to boost revenue as the ' outlook for subscriber growth is substantially slower in the future than the past, ' according to Bernie McTernan, a senior analyst at Rosenblatt Securities.
' The price increase was a matter of when not if, ' McTernan told CNN Business. ' It shows they think people will be willing to pay more for the service as the pandemic disrupts content production thus making their vast library more valuable. '
The news comes a week the company posted slowing growth in new subscriptions and lower-than-expected profits. This came after Netflix had a huge 2020 because of people being stuck at home during the coronavirus pandemic. Netflix was asked about raising prices during its earnings call last week.
' The core model we have, and what we think really our responsibility and our emploi is, is to take the money that our members give us every month and invest that as judiciously and as smartly as we can, ' Greg Peters, Netflix's chief operating officer, said on the call. ' If we do that well... and make that efficiency and effectiveness better, we will deliver more value to our members, and we will occasionally go back and ask those members to pay a little bit more to keep that virtuous cycle of investment and value creation going. '
Netflix is the king of streaming and the moves it makes, especially in terms of cost to the consumer, reverberates throughout the market. For example, McTernan noted that Disney's stock had a positive reaction following the announcement of Netflix's pricing going up.
Patricia Highsmith's lesbian romance novel "The Price of Salt, " originally written under the pseudonym Claire Morgan, is sensitively and intelligently adapted by the director Todd Haynes into this companion to his earlier masterpiece "Far From Heaven. " Cate Blanchett is smashing as a suburban '50s housewife who finds herself so intoxicated by a bohemian shopgirl ( an enchanting Rooney Mara ) that she's willing to risk her entire comfortable existence in order, just once, to follow her heart. Our critic said it's "at once ardent and analytical, cerebral and swooning. "
Jack Nicholson built one of his most iconic performances ( he plays the role with "such easy grace that it's difficult to remember him in any other film, " our critic wrote ), and won his first Oscar in the process, in Milos Forman's adaptation of Ken Kesey's novel. Nicholson had plenty of company; this is one of the few films to win all of the "big five" Academy Awards, including best picture, best director, best screenplay and best actress. Louise Fletcher won the last for her unforgettable turn as the steely Nurse Ratched, whose iron-fisted rule of a state esprit hospital is challenged by Nicholson's free-spirited Randle Patrick McMurphy. Ratched was a memorable enough foe to spawn a Netflix origin series, but this is the genuine article.
The Oscar-winning Steven Soderbergh brings together a jaw-dropping ensemble — including George Clooney, Matt Damon, Brad Pitt, Andy Garcia, Don Cheadle, Bernie Mac and Julia Roberts — for this sly, funny remake of the 1960 "Rat Pack" caper, investing the new work with a "seismic jolt of enthusiasm. " Soderbergh keeps the basic story ( a gang of con artists robs several Las Vegas casinos simultaneously ) and the "all-star cast" hook. But he also updates the story to acknowledge Sin City's current, family-friendly aesthetic and invests the heist with enough unexpected twists and turns to keep audiences guessing. ( Pitt also shines in "Moneyball, " another Netflix offering. )
The unlikely marriage of the screwball-inspired screenwriter Aaron Sorkin and the chilly visual stylist David Fincher birthed one of the finest works of both their careers, a "fleet, weirdly funny, exhilarating, alarming and fictionalized" account of the early days of Facebook and its founder, Mark Zuckerberg ( brought to hard-edge, sneering life by Jesse Eisenberg ). Sorkin's ingenious, Oscar-winning script spins the Facebook origin story as a Silicon Valley "Citizen Kane, " dazzlingly hopscotching through flashbacks and framing devices. But the ruthlessness of Fincher's cleareyed direction is what brings the picture together, presciently framing Zuckerberg as the media mogul of the future — and hinting at the dysfonctionnement that entails. ( Another Sorkin-scripted Silicon Valley bio-drama, "Steve Jobs, " is also available on Netflix. )
This winking update to "The Scarlet Letter" has much to recommend it, including the witty and quotable screenplay, the sly indictments of bullying and rumor-mongering and the deep bench of supporting players. But "Easy A" is mostly memorable as the breakthrough of Emma Stone, an "irresistible presence" whose turn as a high-school cause reconnu quickly transformed her from a memorable supporting player to a soaring leading lady — and with good reason. She's wise and wisecracking, quick with a quip but never less than convincing as a tortured teen.
Stanley Kubrick's most controversial film, and perhaps his most disturbing ( neither a small claim ), was this 1971 adaptation of the cult novel by Anthony Burgess. Tracking the various misdeeds and attempted rehabilitation of a certified sociopath ( Malcolm McDowell, at his most charismatically chilling ), this is Kubrick at his most stylized, with the narrative's hyperviolence cushioned by the striking cinematography, futuristic fabrication style and jet-black humor. Our critic wrote that it "dazzles the senses and mind. "
The director Yorgos Lanthimos casts a dryly absurd and decidedly dark eye on interpersonal relationships in this "startlingly funny" and undeniably acidic satire of courtship and the societal pressures tied to it. This isn't some gentle spoof, snickering at gender roles or dating conventions : It's bleak enough to imagine a couple-centered world where revolutionary movements fight unbendable mating regulations. Colin Farrell finds the right tempo for the material as a frustrated romantic in a state of perpetual disbelief, while Rachel Weisz's hard-nosed narrator and love interest provides bursts of unexpected warmth and plenty of pitch-black laughs. ( Fore more misanthropic comedy, queue up "The Death of Stalin" on Netflix. )
This freewheeling biopic from the director Craig Brewer ( "Hustle
"I've always wanted to be in the movies, " Dick Johnson tells his daughter Kirsten, and he's in luck — she makes them, documentaries mostly, dealing with the biggest questions of life and death. So they turn his struggle with Alzheimer's and looming mortality into a movie, a "resonant and, in moments, profound" one ( per Manohla Dargis ), combining staged fake deaths and heavenly reunions with difficult familial interactions. He's an affable fellow, warm and constantly chuckling, and a good sport, cheerfully playing along with these intricate, macabre ( and darkly funny ) scenarios. But it's really a film about a father and daughter, and their lifelong closeness gives the picture an intimacy and openness uncommon even in the best documentaries. It's joyful, and melancholy and moving, all at once.
SHOP NOW