You have to admit that November is absolutely not the sexiest month of the year. It's getting colder and colder, Christmas holidays are still hard to come by, and the days are getting shorter and shorter. So to avoid depression, I offer you a list of activities to do in Brussels! Whether it's new restaurants to try, great shopping tips, cocooning plans or cultural outings, we will take you to the highlights of November. Between a cocooning evening and an outing with friends, which activity will you choose?
Food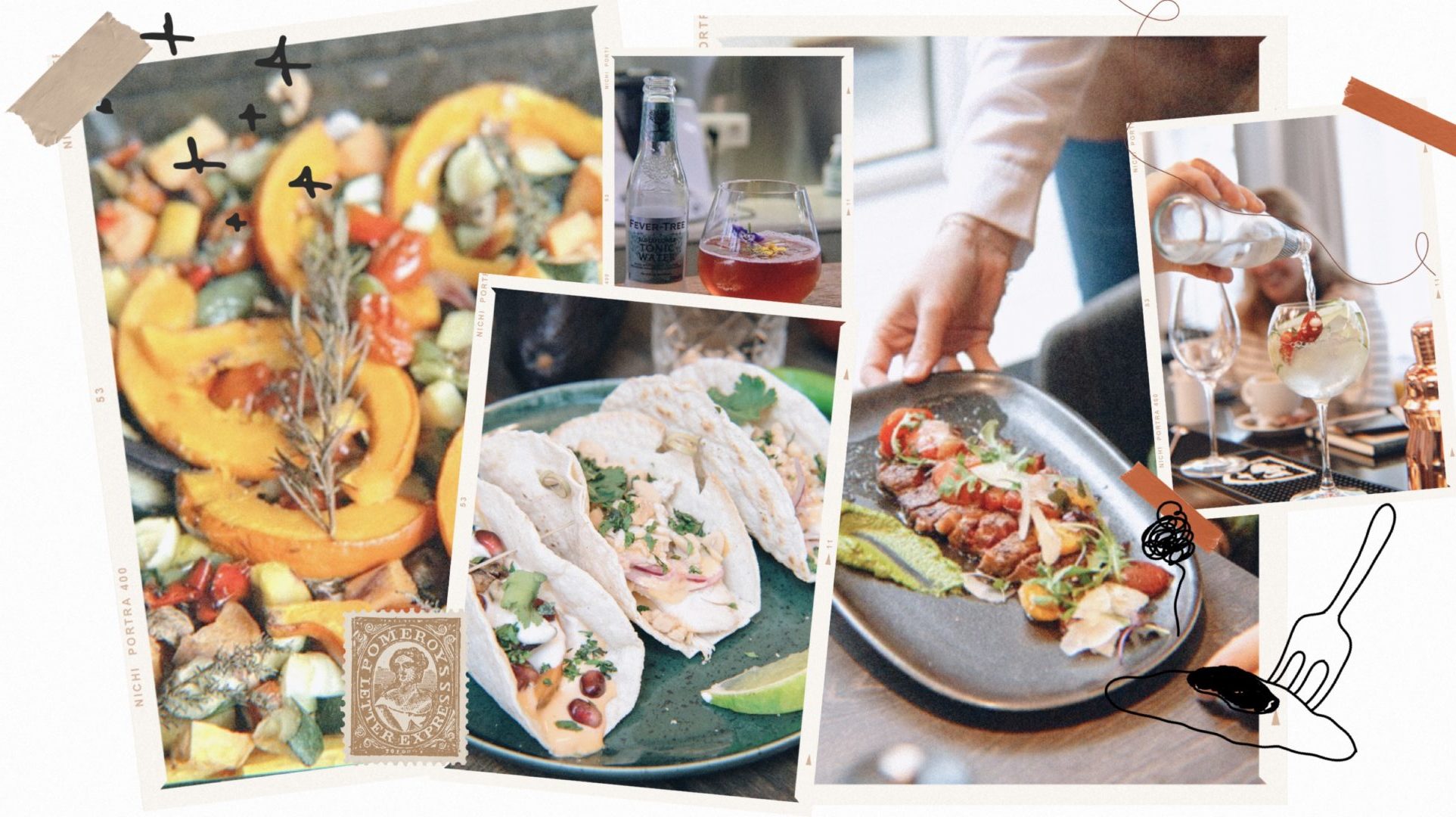 Barn : November is the return of good winter dishes! So instead of being depressed, we cook great little meals for ourselves with family or friends to cheer us up. And that's a good thing because on November 7, 2019, The Barn made its debut at Fernand-Coq (Ixelles). This covered market offers its customers 100% organic products in bulk! Baked vegetables, spaghetti bolognese or butternut gratin, you can make all these good recipes with quality products. So, to the ovens!
Barn
Rue de la Tulipe 22, 1000 Brussels
Opening on 09/11/19
The poet : Cocooning evenings at home are certainly nice but you can also break this gray November by going out to discover the poet! This new restaurant located in the heart of the European district draws its universe from the local spirit of the business district. In addition to being a restaurant, this place is also a center of culture and sharing.
The poet
Rue du Parnasse 19, Brussels 1050
Monday to Saturday
Breakfast: 6:30 am-11:00am
Lunch and dinner: 12h00-14h30
Bar: 7 am-12.45pm
322-505-2581
thepoetbrussels@marriott.com
Tigermilk : Tigermilk has finally arrived in Brussels! This restaurant located in the heart of the Châtelain district offers unique evenings in a Latin American atmosphere: lively meals with rhythmic music, a warm welcome, revisited cocktails or sunny meals. Tigermilk is here to add some color to your November! So we leave our sofa and go dancing and laughing in a friendly atmosphere.
Tigermilk
Rue du Bailli 46, 1050 Brussels
Monday to Thursday 11:45 a.m. to 2 p.m. and 6:45 p.m. to 10 p.m.
Friday, 11:45 a.m.-2 p.m. and 6:45 p.m.-10 p.m.
Saturday 12 p.m. to 2 p.m. and 6:45 p.m. to 10 p.m.
Sunday from 12 p.m. to 2:30 p.m. and from 6:45 p.m. to 10 p.m.
(+32) 2 537 37 73
hello@tigermilkgroup.com
No reservation
🍔 I'm also talking about other restaurants to discover in This article!
Culture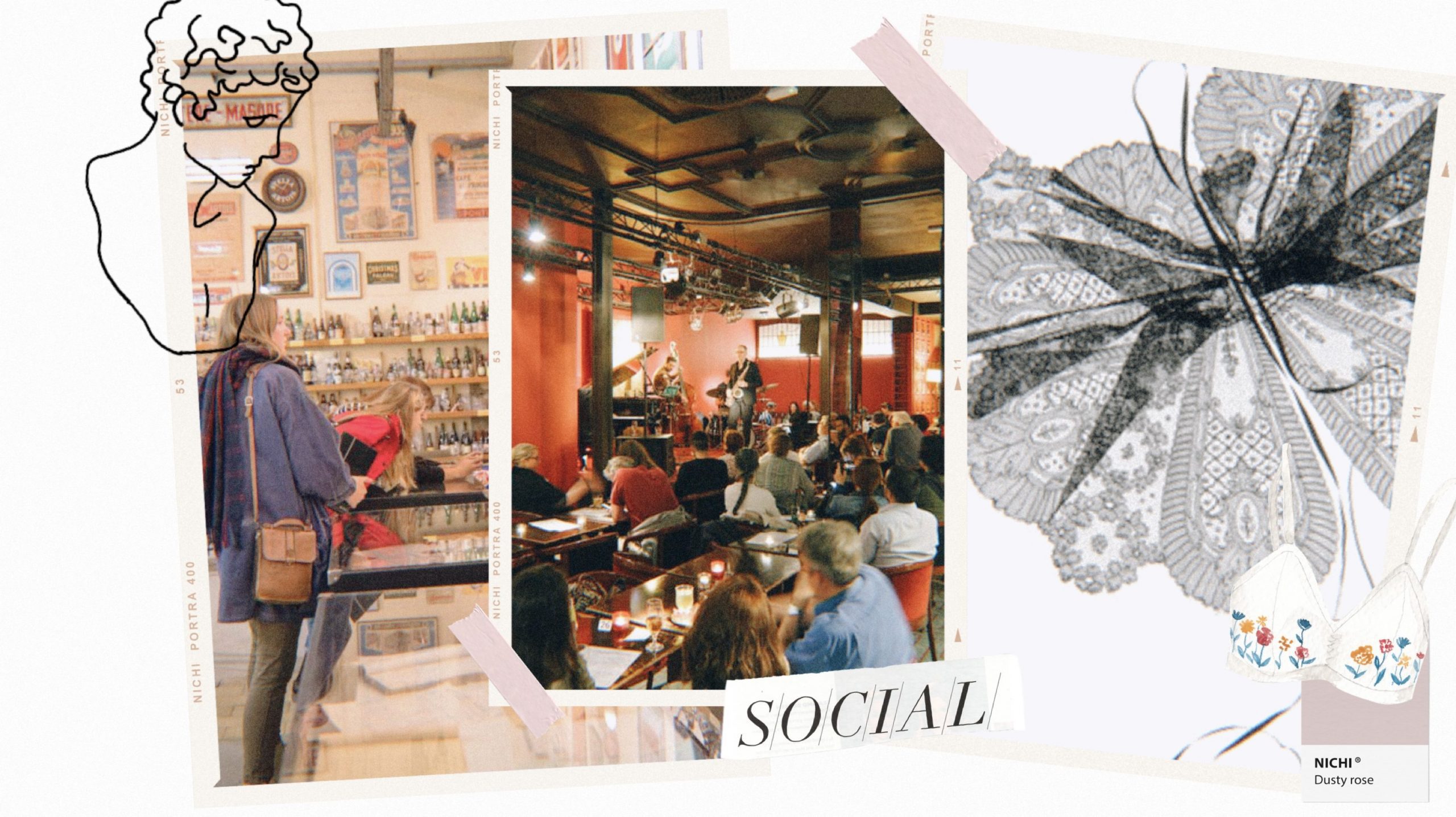 Brussels Nocturnes Museums : What better way to kick off the weekend off your fall routine than with a little cultivation? You can take advantage of it because from September 19, 2019 to December 5, 2019, Brussels opens the doors to its museums until 10 p.m. The Brussels Museum Nocturnes are an opportunity to discover new museums, participate in workshops and also take guided tours, all in the early evening. So find out which museum will be open next Thursday!
Brussels Nocturnes Museums
Thursday evening until 10 p.m.
Price: € 4 (standard) and € 2 (-26 years old)
+32 (0) 2 512 77 80
brusselsmuseums.be
Brussels on stage: The Brussels Festival has taken on the challenge of honoring local culture. What could be better than theater, humor, improvisation, stand-up or music to cheer us up and bring us the sun? This festival is a good opportunity to get away from home and meet those who make up the cultural identity of Brussels. We meet in small theaters, bars or cafes to discover artists who will give us punch and especially a smile!
Brussels on stage
11/01/19 - 11/30/19
Many places in Brussels, 1000 Brussels
info@visit.brussels
Purchases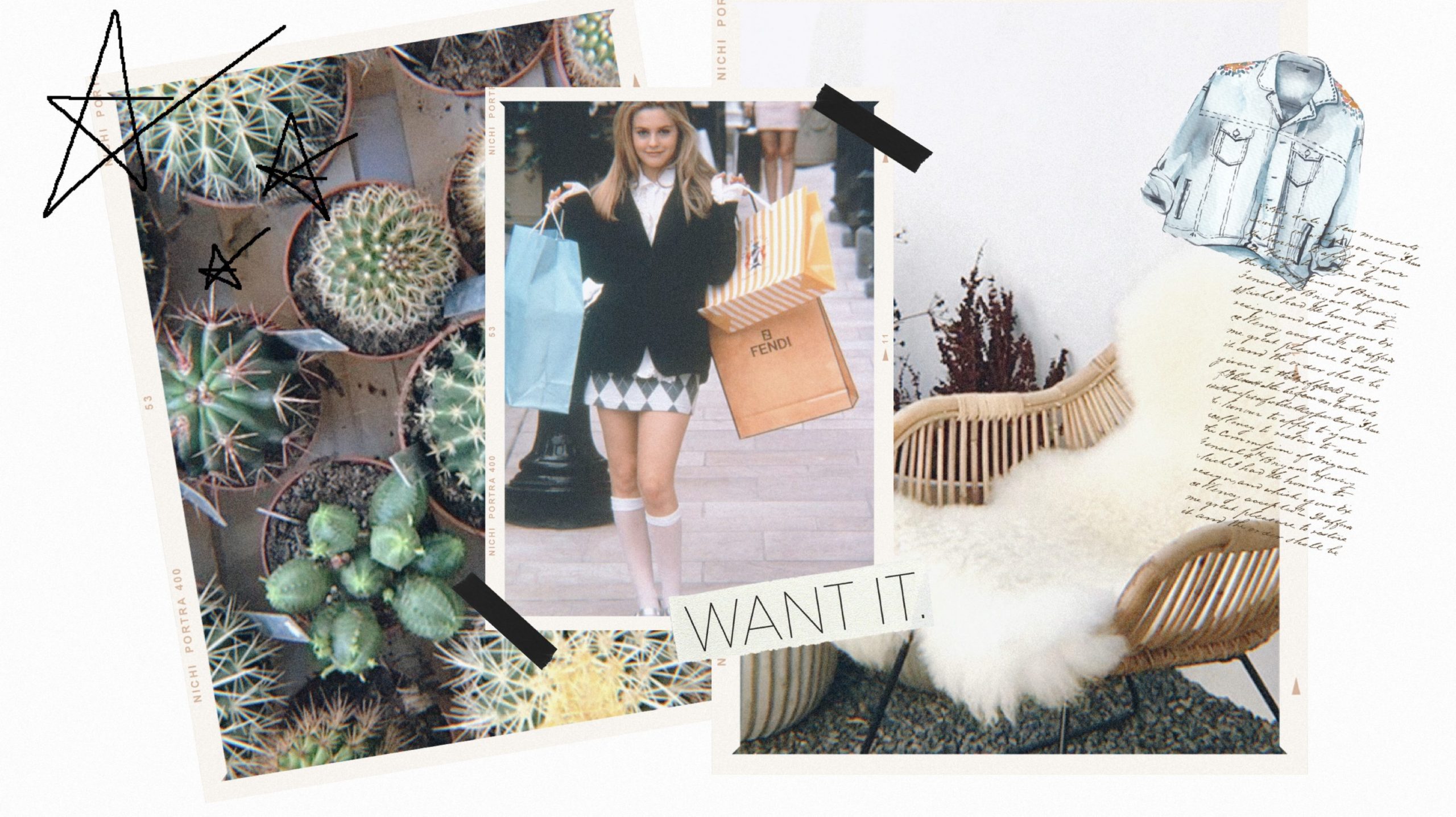 Madeleine and Gustave : Want to create a little cocoon to spend your November days in a warm place? Gustave & Madeleine is exactly what you need. This young brand presents household objects in a "plain" style. It only offers products made in France and with particular attention to ecological commitment. So we do not hesitate any longer and we set off to discover this "urban jungle" universe.
Madeleine and Gustave
Tuesday to Saturday, 11 am-7pm
Avenue Louise 134, 1000 Brussels
Price: depends on you
+33 (1) 40 38 61 02
Black friday : What could be better than a little online shopping, especially at low prices, to fight against the gloomy rainy weather in November? On November 29, 2019, the famous Black Friday will return to exhilarate us. A bag spotted for months, a pair of shoes that have been staring at you for weeks or a little bit crisp, any excuse will be good to let you seduce by the slashed prices while staying warm! So, starting block, 3,2,1,1,… come on!
Black friday
11/29/19
You can find the brands and precise timing here
Price: depends on you
🛍 To prepare for your Black Friday, do not hesitate to consult my selections !
Go out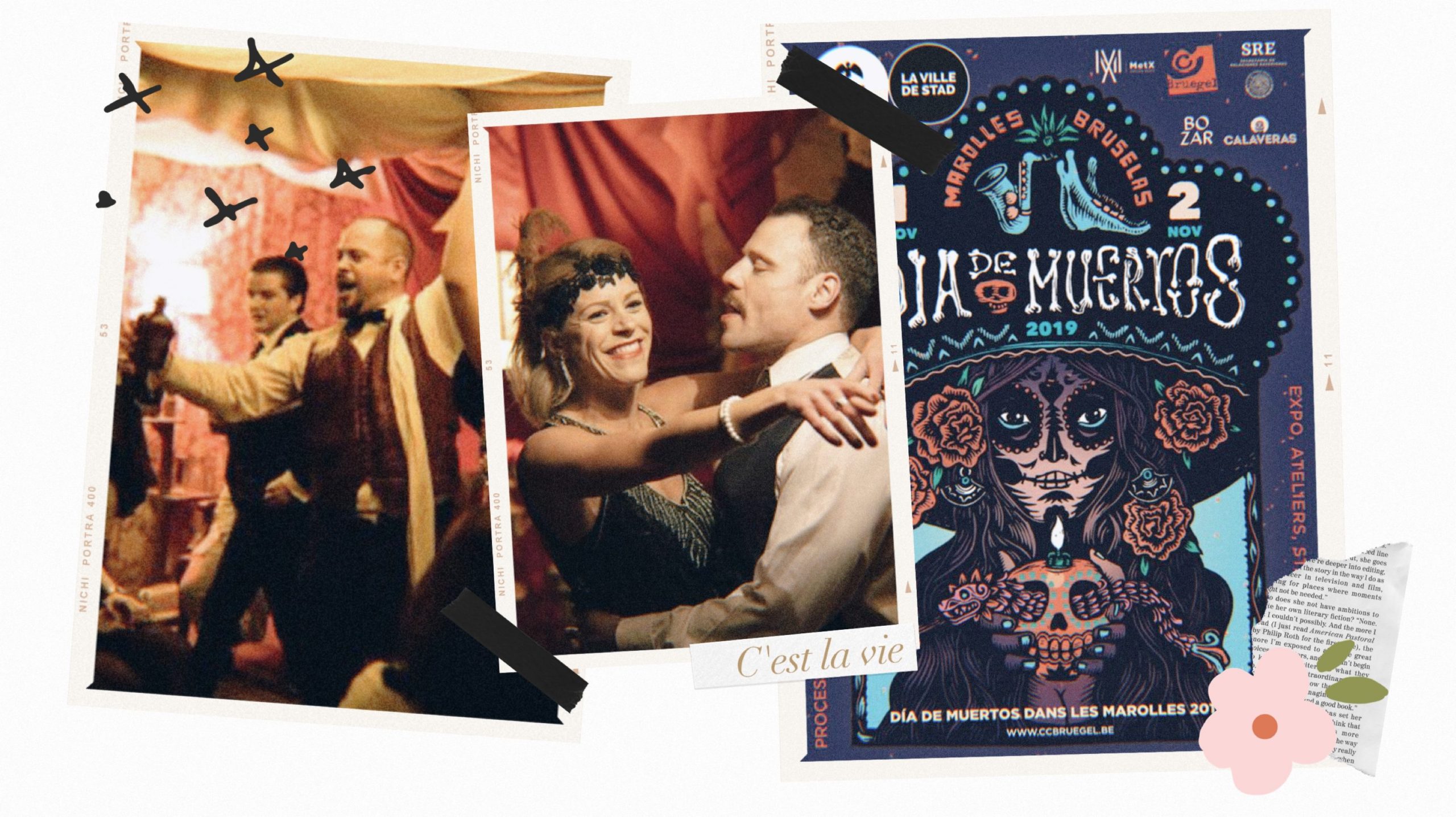 The Great Gatsby Immersive : Do you want to discover another era? The Great Gatsby Immersive is exactly what you need! This unique experience invites you to immerse yourself in the 1920s by becoming the guest of the very famous Gatsby! So we take out the sequins, feathers, fringed dresses and we put the November sloth in the closet. I already told you about this event, which I attended last year. This show was truly a magical experience and you are in luck because it will be back in Brussels from October 23, 2019. A word of advice: dress up and play the game to live the experience 100%!
The Great Gatsby Immersive
Secret location
From 23/11/19
Price: 59 euros
jay@gatsbybelgium.be
Dia de Muertos : This Saturday, November 2, 2019, the Dia de Muertos will take place at the Bruegel Cultural Center. If you've always dreamed of having a Mexican Halloween party, this is exactly what you need! Procession, activities for young and old, dancing or even mariachi, everything has been designed to make you travel to Mexico and rediscover the good mood and the atmosphere that reigns there.
Dia de Muertos
Bruegel Cultural Center
Rue Des Renards 1f, 1000 Brussels
Saturday 02/11/19, 2 p.m. - 10 p.m.
Price: free
02 503 42 68
San aperitif : Want to break the monotony of November? We go out to Apéros du SAN, the new afterwork, to enjoy the friendly and relaxed atmosphere. Thanks to the creativity of chef Dario Ruffa, the products of the short circuit are highlighted. House cocktails, snacks or wines, everyone can find their little treat!
San Aperitifs
Rue de Flandre 19, 1000 Brussels
Tuesday to Friday from 5 p.m.
+32 (0) 2318 19 19
info@sanbxl.be
Your brand is unique and so is the audience you are targeting. For fashion and apparel, interior design, beauty, and other similar industries, a lookbook should be created as a high-end representation of what your is offering. Lookbooks are a great visualization tool for showing off your brand, building a crowd of loyal ambassadors, and generating excitement for your upcoming spring or fall product line.
What is a Lookbook ? Firstly, it's important we define what a lookbook actually is. According to Wikipedia : A lookbook is a gamme of photographs compiled to show off a model, photographer, style, stylist, or clothing line. Usually, bloggers or vloggers will ' model ' fashionable styles for that month or season. This gives viewers ideas on how to style outfits, or to show what the latest fashions are.
While this definition mainly focuses on the fashion and apparel industry, it can be applied to all other industries creating seasonal product lines. No matter the industry, lookbooks generally have a consistent ' look ' to them. Unlike a catalog that displays pricing and generally contains a more complete display of all available products, lookbooks are more artistic and selective. They contain large, high-quality photographs with minimal text that reinforce the brand and vibe of the product line. Refer to the chart below for the main differences between lookbook and catalog printing.
Professional photography is a must for lookbooks. Each product photo should be modeled in a way that shows its functionality or appeal to the potential customer. For example, an apparel lookbook should be able to reveal the fit, matière, and benefits of the piece of clothing easily in one image. to make the desired effet, the lighting and photography equipment used by professional photographers will be necessary. Cell phone photos will likely not cut it for a lookbook.
You should also note the word "model" in the Wikipedia definition above as lookbooks should go beyond standard boring product imagery and really expel excitement in the product. This is where photography will play a crucial role in producing a quality lookbook. Think large photos with empowering subjects. Think of your lookbook as someone's actual daily life and create those lifestyle shots that make a connection. For this reason, it's important to find a model that mirrors the same qualities of the gamme.
The photographer should acknowledge the season of the fashion lookbook as well. As lookbooks go, they are usually focused on either winter, spring, summer or fall collections. Engaging with the seasonality of the clothing will make it easier for the end-user to relate to the product, which leads to more sales. If you're a small brand or limited on budget, spending dollars for a talented photographer will be worth it !
It's important that your brand is well represented in the lookbook as well. Your logo should be seen in several of the images on the clothing or product. It should be subtle and not overwhelming when using the logo within the pages. However, at the beginning or end of the lookbook it is recommended that the brand be prominent. Adding your logo or mission statement in the front of the book can help set the stage as the user flips through the pages. Your brand should be positively reinforced through the professionalism of the photographs, layout style, and products themselves.
Most lookbooks are a standard 8. 5x11 which makes it easy to portray standing or active models. The photos should take up most of the page with the text out of the way. Don't be afraid to keep it SIMPLE. The product you are selling is the most important element on the page and should attract the whole attention of the reader. Placing a model photo on the left side page complemented by close-ups of the clothing is a great way to display the collection.
With our free photo book maker, designing your lookbook is extremely easy ! Once you have your images, all you have to do is upload them and drag and drop them into premade photo layout templates ! Or, to knock out two birds with one stone, you can : 1. Upload your lookbook images into a Facebook photo album for some easy social media advertising. 2. Start a Lookbook style on the Photo Book Maker, fermé a theme, connect to your Facebook, and select the lookbook photos ! These will be placed into the theme's layout, and your Lookbook will be done in minutes !
Once your lookbook is designed and it's time to order, there are more things to consider before placing your order. Below we have listed our recommended product specifications for lookbooks : Binding : Perfect BoundPerfect binding is the ideal option for lookbooks because they are our most professional binding option. Not only do they appear crisp and professional, you can print on the spine ! This means that you can add the product line name, season, and year to the spine for easy book shelf navigation. We also offer saddle stitch, spiral, and wire-o bound books if perfect binding doesn't seem like the right fit for you.
Lookbooks should have a cohesive look. The selection of models and their looks should be aligned with what the brand wants to communicate their target group. When choosing the theme for the lookbook, style it around the emotions and vibe that the client wants to convey.
With clothing line photos, focus on how the person wearing the clothes will appear and the quality and details on the clothing. Full body shots will let potential customers visualize how they'll look wearing the clothes. And to emphasize the details and quality of the products, you can take images that are up-close using tight focal lengths like 50mm, 85mm, or even 100mm.
SHOP NOW