OUTFIT DETAILS: Boden blouse (borrowed) // Boden skirt (gifted) // Boden Boots (gifted) // Longchamp scarf (gifted, similar style here) // Carolina Herrera bag (gifted)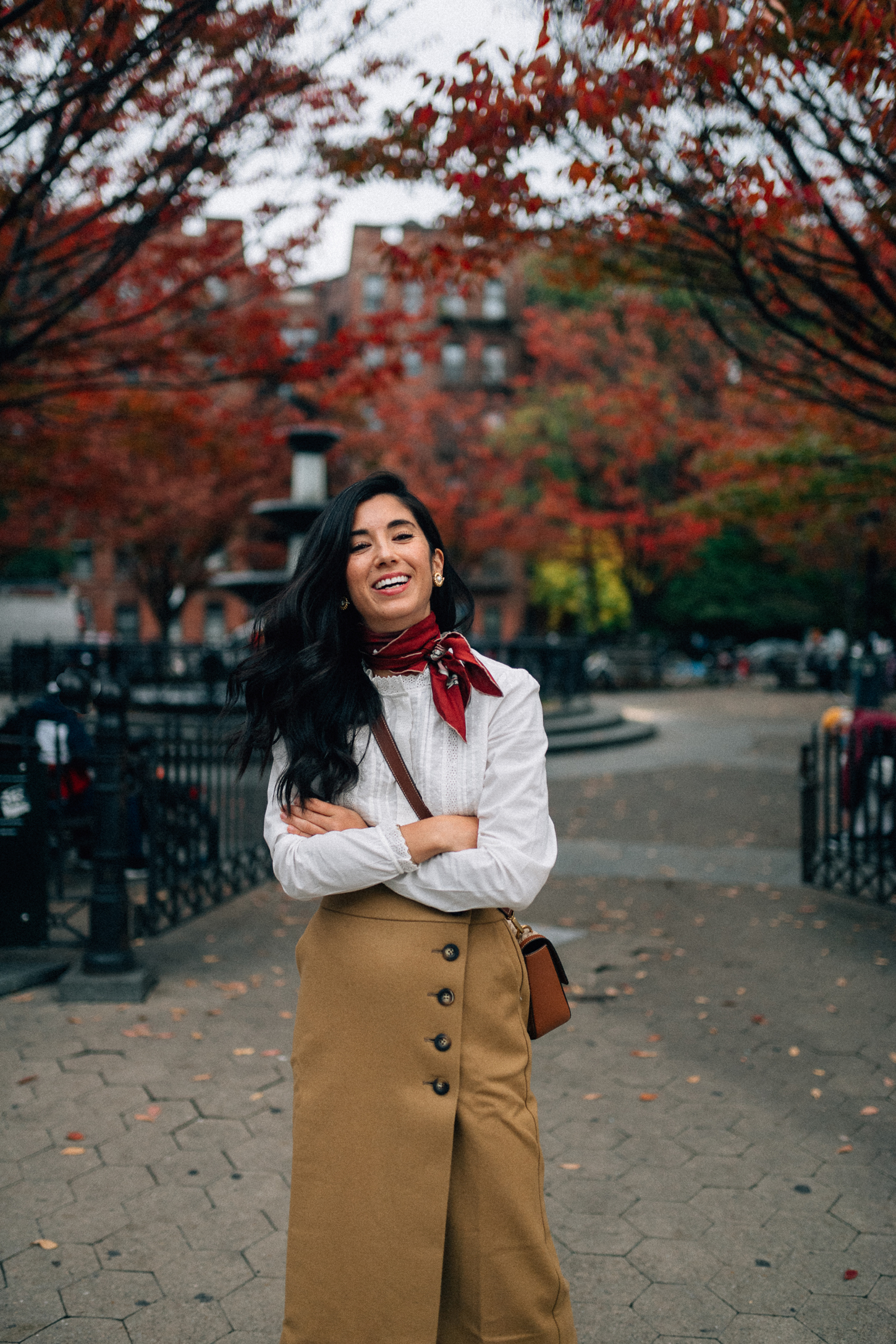 EXHALE.
Do you hear that? This collective sigh, heavy and relieved? An expiration heard across the country - perhaps the world? Since Saturday's news regarding our new President-elect Joe Biden and Vice President-elect Kamala Harris, I have had all I can do to really pinch myself to make sure this is reality. The heaviness of my breath leaving my lungs reminds me of all the anxiety, worry and fear that my body is starting to free itself. Inhale. Hold. Exhale. Hold. Smile. Repeat.
Where was I when I heard the news on Saturday? Well, in a perhaps aptly poetic turn of events, I was literally taking out the trash. Living up a four-story staircase, taking out the trash is sometimes an Olympic event and given my sedentary state for most of the week since the election day coverage began on Tuesday, I figured it was was a good time to "clean house." When I walked into our apartment with the mask still on, CNN looping, I heard the voice of Wolf Blitzer (BTW, best anchor name ever), with a slightly more definitive tone this time. Was it Pennsylvania? Maybe Nevada? Or Georgia ?!
"At this point, CNN can now call the election ... CNN projects that Joe Biden will become the 46th President of the United States."
As it was an already hot day, our windows opened and almost instantly we could hear the cheers drifting through the streets. Low and silent at first. In waves. Applause here. A little screaming there. Eventually, pots and pans were summoned, giving way to car horns, so many car horns blaring on 7th Avenue with the steady hum of stereo music. Whitney Houston was singing the national anthem somewhere on W. 10th Street. Followed by Kool & the Gang's "Celebration" on Christopher Street. After months and months of silence during quarantine, followed by the moving sounds of chanting and protest calls, we now had this - a literal party on the streets of New York - and I couldn't stop crying as we rushed down, masked, to see where the crowds were leading.
After dancing down 7th Avenue, amid tears of joy, laughter, and lots of hugs, we followed the pushes of people on their way to Washington Square Park - a park I've seen a lot in this 40s. for many BLM events. This time though - the collective goal seemed lighter. Like a laugh and a smile waited on everyone's lips. Quartet groups performed "America the Beautiful" and "Ding-Dong!" The witch is dead! "And even the birds above us seemed to fly happily in formation over the park. A call to the party on a slightly unusually warm November Saturday. And DAMN. It was good. Or like. a woman I heard as we walked out of the park said, "I haven't felt such joy for a LONG time.
Isn't that the truth?
Because, honestly, I waited to see how this day might turn out, since November 8, 2016. Four years of pain, four years of lies, four years of corruption, four years of deception, four years of shame for what America was becoming. It is wreaking havoc. And if today in no way erases all this evil or the division that we have very clearly in this country, I feel assured in this first step. The first step for many to face our demons, shortcomings, and shortcomings as a country, to hopefully establish a more just and equal kingdom for all. This weekend was not the finish line. It was simply a set of starting blocks.
Next stop? Overthrow this Senate and keep Georgia BLUE. You can make a joint donation to Osoff and Warnock, Democratic candidates are heading for the second round in January. And for more information on digital volunteering, visit FairFight.com, which works to ensure free and fair elections for all.
And since I was so blown away by your responses on Insta Stories the other day when the news broke, I wanted to capture a few of my favorites here, so years from now I can reflect on that historic moment, with you. all:
Cry tears of joy. // Ball, dance, clap and hug my kids and drink all at the same time. // Grateful. I am so grateful to the POC voters (Atlanta, Philly, Detroit, Milwaukee) who put us here! // I just want to drink a whole bottle of champagne! // Relieved and faith restored, but also aware that there is still a lot of work to be done. // The Disney movie curse has been broken (still a lot of work to do, but still happy). // Sweet fucking relief! // Nice to see a woman who looks like me as a VP! Most importantly, love wins! (Alisa from @_happygocurly_!) // Relieved but 70 million Americans agreed with Trump? It's scary. // I feel like a proud American again! As if I had regained a part of my identity that I had lost. // Like someone just broke the piñata! Party now, work again tomorrow! // I feel like a giant weight is on my shoulders. // I cried when I heard the cheers in New York. My heart is so full. // Cry from Australia! // It's a beautiful day, it's beautiful and I'm celebrating with my daughters. // Hope. // Maybe he'll shut up soon? // Have a 7 week old daughter. Proud, tearful, relieved to another level for her. // Sob and drink champagne in honor of Madam Vice-President. // One less thing to worry about. // Relieved! No more waking up to hateful Tweets. // Celebrate but also be prepared to do more work.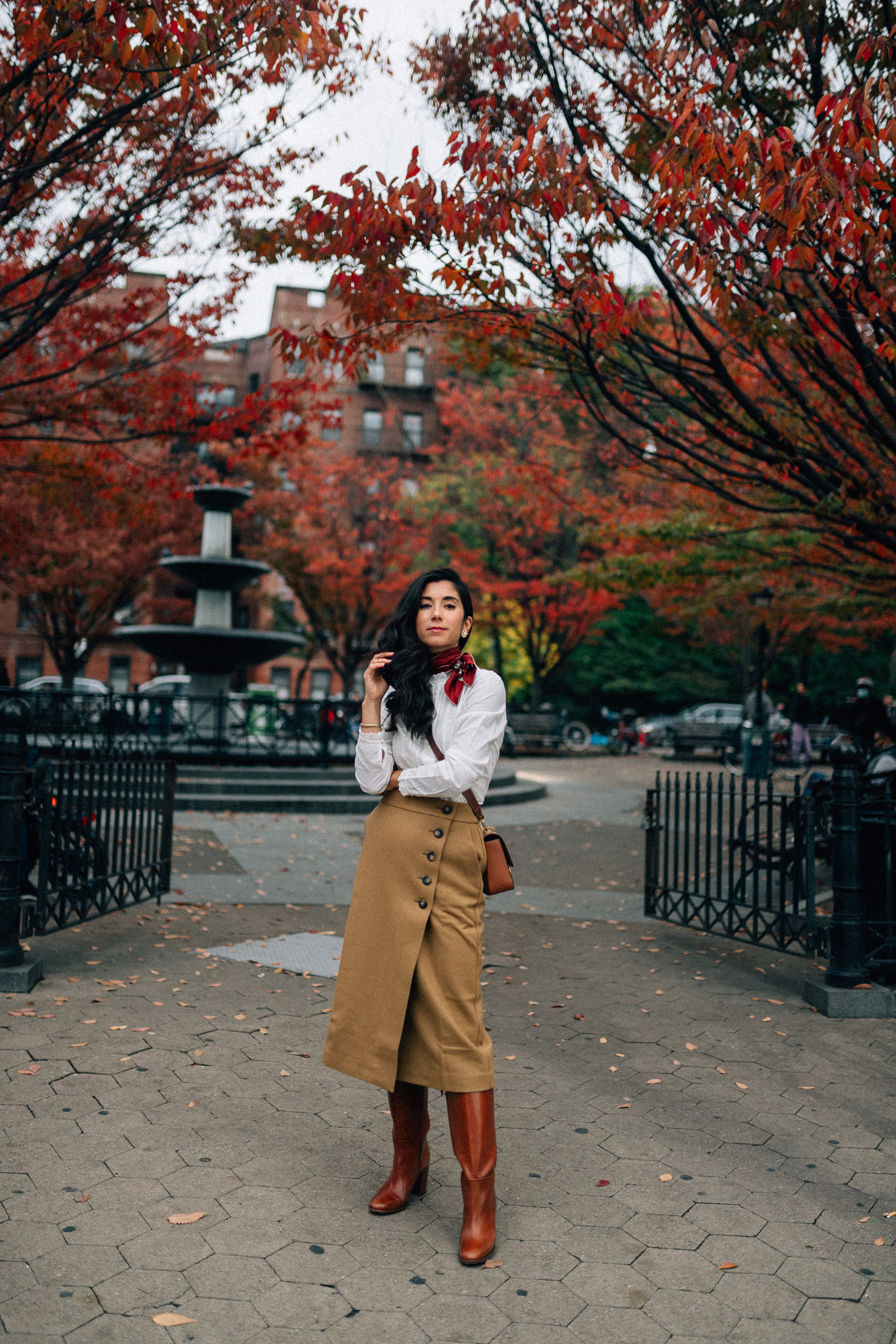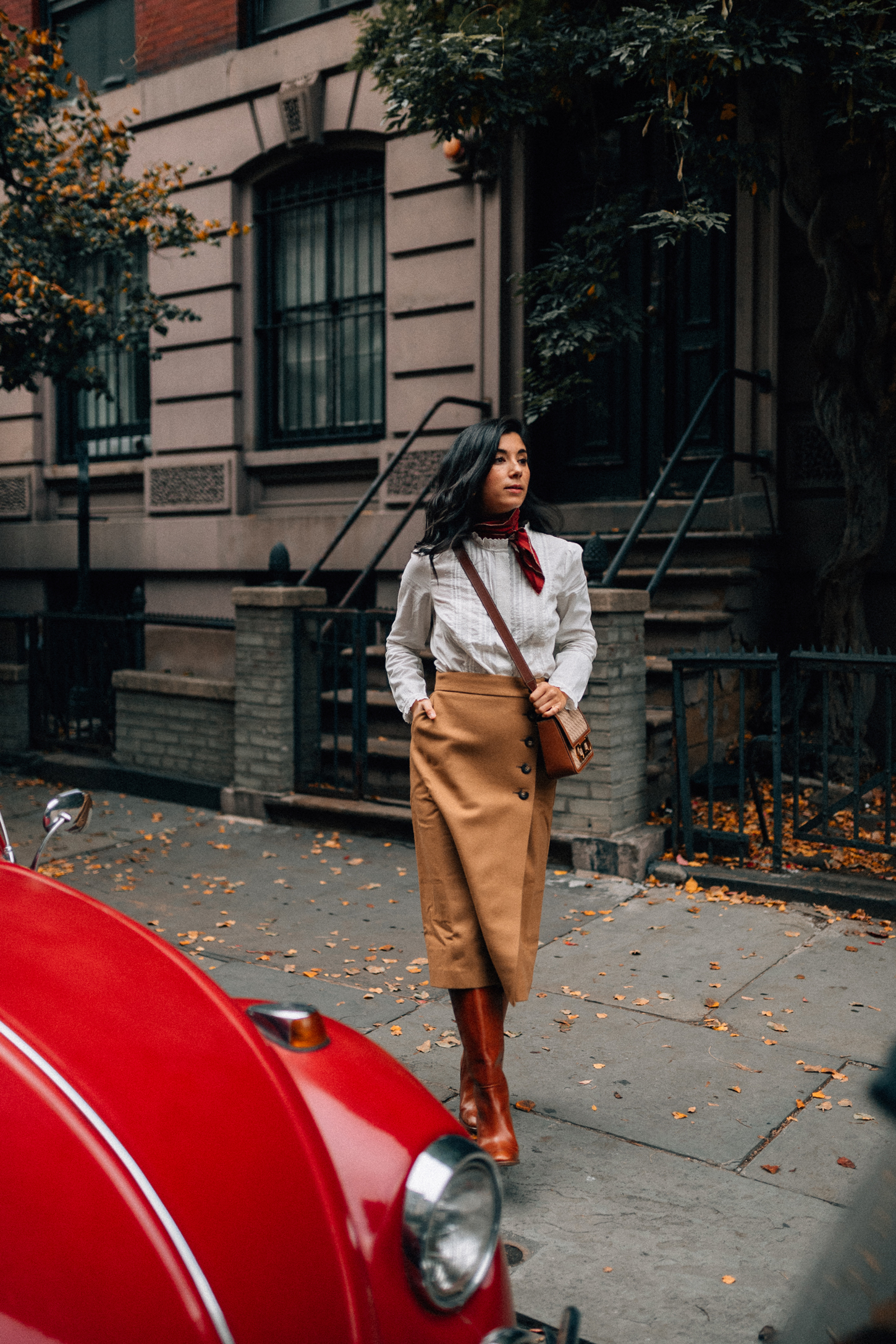 Between balancing career, family, and finding time for ourselves, stepping out the door with style every day can seem impossible—but it's not ! We asked the most stylish women we know ( our Stylists ) what their secrets are for unlocking the next level of style.
"You can't plan for everything, but don't let your mornings catch you off-guard. Just like you'd plan a week's worth of meals on a Sunday if you're trying to save time, give outfit planning a shot to make way for stress-free mornings and outfit-regret-free days. " —Stylist, Amber F.
SEEK OUT ( STYLISH ) INSPIRATION"Find stylish women to follow—whether it's your favorite Instagram style vedette or your sister's best friend's cousin. Discover fashionistas whose style inspires you, then use their photos as inspiration to help plan your outfits ( see tip #1 ). Not sure where to start ? Check out our Instagram and Pinterest boards for endless inspiration from our most stylish ladies. " —Stylist, Jennifer M.
WHEN IN DOUBT, ( OVER ) DRESS"If you're ever on the fence about what to wear, consider your destination and who you'll see. When in doubt, err on the side of being more dressy. If you're worried about looking too done-up, bring along a casual layer like a or cargo jacket to give your look that effortless chic touch. " —Stylist, Angela G.
STEP OUT OF YOUR COMFORT ZONE"It never hurts to try something new. Whether that includes a bright new hue that stands out from your usual neutral palette, or shifting from skinny jeans to a coupe boyfriend silhouette, great style is built from trying new things. Who knows what trends you might discover you love ! " —Stylist, Jennifer M.
ALWAYS ACCESSORIZE"Try to wear at least one accessory, whether it's a statement necklace, a pop-color bag or a great pair of earrings ( or all of the above ). A solid statement piece can take an ensemble from ho-hum to a stand-out in seconds. " —Stylist, Stephania S.
CRAFT A CAPSULE WARDROBE"A stylist's not-so-secret secret weapon is a capsule wardrobe. A closet full of items that can be mixed and matched with ease can take the guesswork out of your morning. Invest in classics that will last a lifetime, like a great pair of pantalons, a simple LBD and timeless jewelry. " —Stylist, Stephania S.
TRY A STATEMENT SHOE"When it comes to footwear, color, print and style kits a huge aesthetic punch—and they don't have to be sky-high heels, either ( flats can make the same statement and your feet will thank you ). Even if your look is casually thrown together, adding a printed flat or a pop-of-color wedge can make things appear more intentional. " —Stylist, Jennifer M.
OWN AT LEAST ONE CONVERSATION PIECE"Every once in a while, you need that pure "wow" factor. Whether it's an amazing pair of over-the-knee bottines, a style ancien dress that you borrowed from your mom's closet or an enviable handbag, keep something in your arsenal for the days you need to really show up stylish. " —Stylist, Chelsea T.
GET TO KNOW YOUR BODY SHAPE"The golden rule of stylish women ? Fit first. With that, getting to know your body shape is key. Consider yourself a petite pear shape and prefer to highlight your shoulders ? Build your closet with clothes that put the spotlight on your shape and favorite features. " —Stylist, Crista G.
AGE IS JUST A NUMBER"When it comes to trying a new trend or rocking a piece that catches your eye, don't allow that number to prevent you from trying something new. 62 and looking to rock'n'roll a pair of boyfriend jeans ? Try it ! 22 and wanting to shift into a buttoned-up, business-first closet ? Button it up ! " —Stylist, Megan S.
Despite being something that everyone does literally every day, getting dressed ( or putting together an outfit, if you want to get fancy ), can feel like the trickiest, most frustrating part of the morning. Who hasn't stood in front of a closet full of clothing and thought "I have nothing to wear ! ? " Rest assured, you're not alone in this daily conundrum. to that end, we consulted a panel of experts—top graphistes, style consultants, and retail pros—to demystify the act ( art ? ) of getting dressed, once and for all.
How to actually do it : Obviously, you want to show off what you're proud of—toned arms or a skinny waist. It's the downplaying of less beloved parts that's tricky. One tactic ? Add opposite nombre, like wearing wide-leg trousers to offset a heavier upper half that's wearing something fitted. ' The object is to even yourself out, ' explains designer Nicole Miller. ' So avoid anything too grande taille or you'll look bigger. ' Another idea : Distraction. If you're pear shaped, wear forgettable black pants, then bring the focus upward with a bold scarf, says Louise Roe, the author of the style-advice book Front Roe.
How to actually do it : Odds are, there's a grown-up version of the style de la journée. Take crop tops : tera avoid revealing skin, pair a shirt that hits at the navel with a high-waisted skirt—or a longer top with a crop top over it. ' It gives you a similar look, ' promises designer Rebecca Minkoff. Bottom line : ' You never want to seem like you're uncomfortable with your age and trying to look younger, ' says Lilliana Vazquez, a style professionnel and the editor of TheLVGuide. com.
Where your breasts sit on your chest makes a big difference in how clothes fit, ' says Vazquez. In other words, if you're wearing a bra that fits properly, there will be no sagging or bulging—and that means your silhouette will look trimmer from every angle. The target is midway between your elbows and shoulders. You've scored a match when ' the front center éventail of the bra lays flat, there's no wrinkling or gapping in the cups, and the bra is not hiking up or creating bulges, ' says Kristen Supulski, the director of merchandising for Vanity Fair Brands lingerie. ' If you can squeeze just two fingers under the band and it still feels snug, that's the perfect fit.
Strive to wear colors that enhance one another rather than ' match ' in the traditional sense. For an easy hack, says Minkoff, ' look at a simple color wheel. The colors that are opposite each other on the wheel complement each other. ' ( Think non-obvious but fetching combos, like orange and navy or purple and saffron. ) Diversifying your accessories, in both color and matière, is another do. ( A beloved trio from the vault of Betty Halbreich, a personal shopper at New York City's Bergdorf Goodman and the author of the style memoir I'll Drink to That : ' A black dress, navy shoes, and a burgundy handbag. ' ) And under no circumstances should you ever rock a suite of jewelry. Says Vazquez, ' Anything that was sold together as a set looks really dated.
Don't give people too many things to look at all at once, ' says Halbreich. ' If you're wearing a low-cut dress, focus on the cleavage—you don't also need bare arms and legs. ' The concept applies to fit as well : A body-hugging dress is better with a more sensible neckline and hem, whereas a skirt that hits a few inches above the knee won't raise eyebrows if it's flared rather than tight.
First, a disclaimer. There's no need to break the bank on the basics—tees, button-downs, jeans—of which there are plenty of quality options available at low prices. Instead, splurge ( if you can ) on the variétés of items in which even the cheapo versions aren't exactly steals. For instance, bargain cashmere will still set you back $100. But that sweater will stretch out quickly, and then you'll have to blow another $100 to replace it, rather than spending a little more only once. ' When buying classics, like a great black blazer, it's important to invest in better fabrics— say, wool—that will hold up better over time, ' says Minkoff. Try calculating the price per wear to help stave off sticker shock.
Figure out your go-to, foolproof looks, ' says designer Nanette Lepore, then seek out variations on that theme. Stumped ? Picture the outfits that you feel most comfortable in. Or ask people close to you what you look best in. Once you've zeroed in on what works, find different takes. ' I gravitate toward jackets, so I'll do a bomber style, then a silk version, or a jean jacket with leather sleeves, ' says Minkoff. ' Whenever you feel the need to talk yourself into things, that's a red flag that you shouldn't buy them, ' says Minkoff. If you have doubts in the room, it may help to take a photo of yourself in the item, suggests Aerin Lauder, the founder and creative director of the lifestyle brand Aerin. ' It's much more accurate than looking in the mirror.
Opt for a pure white, rather than ivory, which may skew dingy. "But since white has the potential to make your teeth look yellow in comparison, consider wearing a bold lipstick with a blue undertone, like fuchsia, so teeth appear brighter, " recommends Florence Thomas, the creative director for Thomas Pink. Not sure which cut is best for you ? A button-up with darting at the waist or curved princess seams can create a feminine hourglass shape on anyone. Be sure the seams of the shoulders line up with your shoulders and that there is no pulling across the front or the back. "Anything else can be tailored, " says Thomas. tera keep all-cotton shirts from discoloring, don't dry-clean them. Have them laundered and pressed, the same as men's shirts.
Doubling up on patterns can help you come across as confident and chic—or as if you got dressed in the dark. Achieve the former by following these guidelines. Stick to a similar color family—and preferably the same background shade. Some pairings are like PB
The right pair of earrings can avantager your face shape. For instance, long earrings make your face look skinnier, if it's on the round side, says jewelry designer Lizzie Fortunato. On the other hand, if you have an oblong face, bermuda, chunky earrings, like grande taille studs, will draw focus outward, and your face won't read quite as narrow. If you have a grande bust, a necklace should hit an inch above the cleavage or higher. Longer strands or pendants will rest awkwardly on the body and call attention to every contour. Lastly, choose earrings in lighter colors, such as pearls or white stone, to make your face look radiant.
SHOP NOW