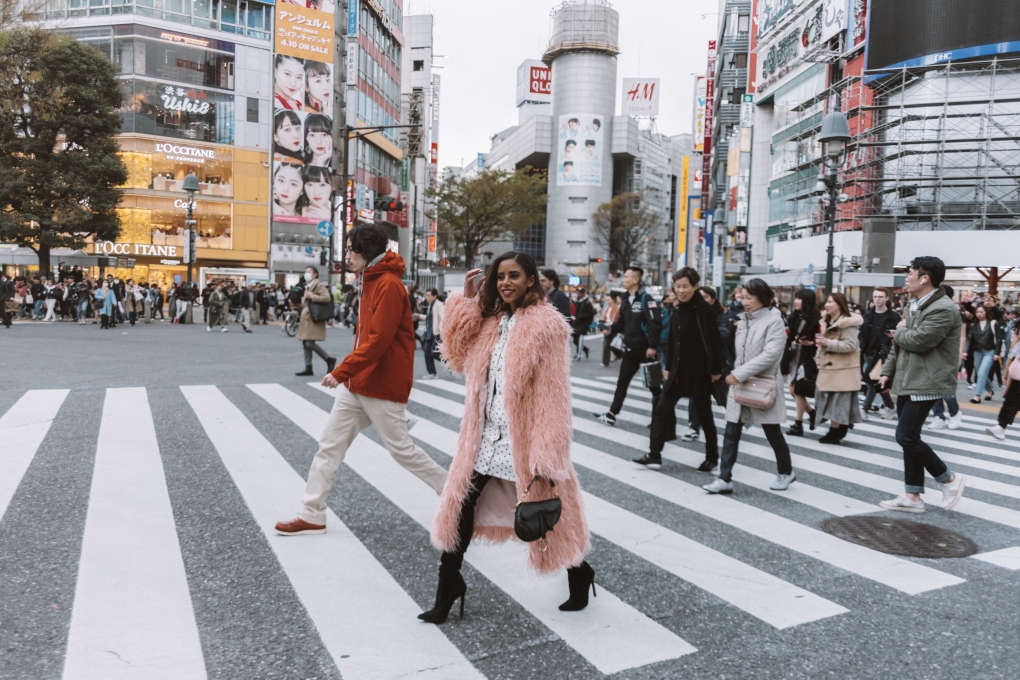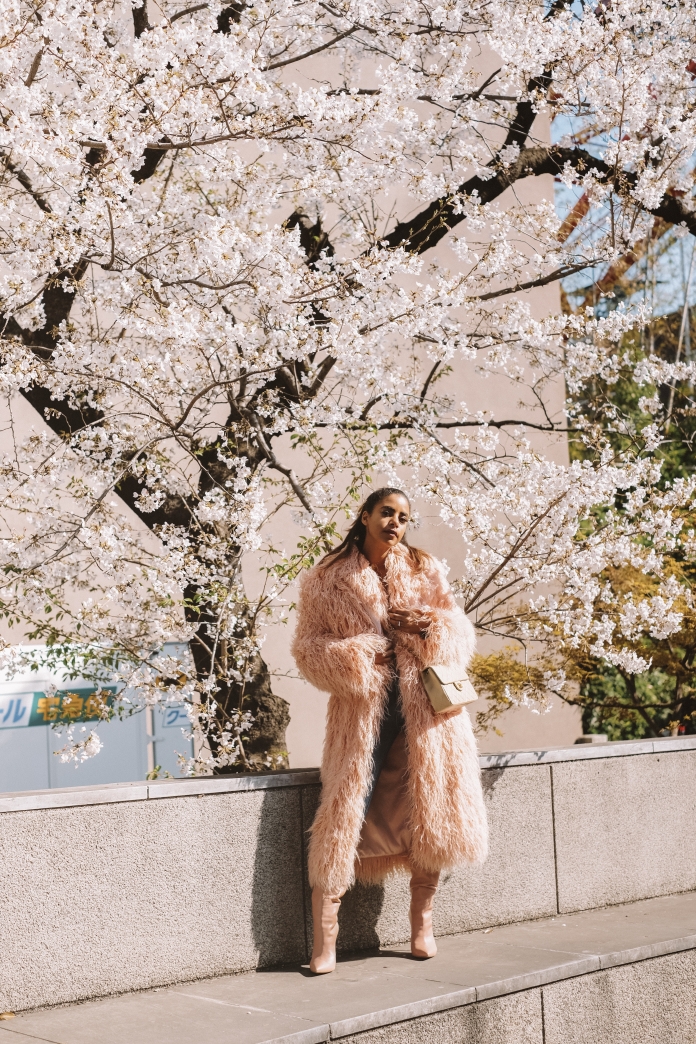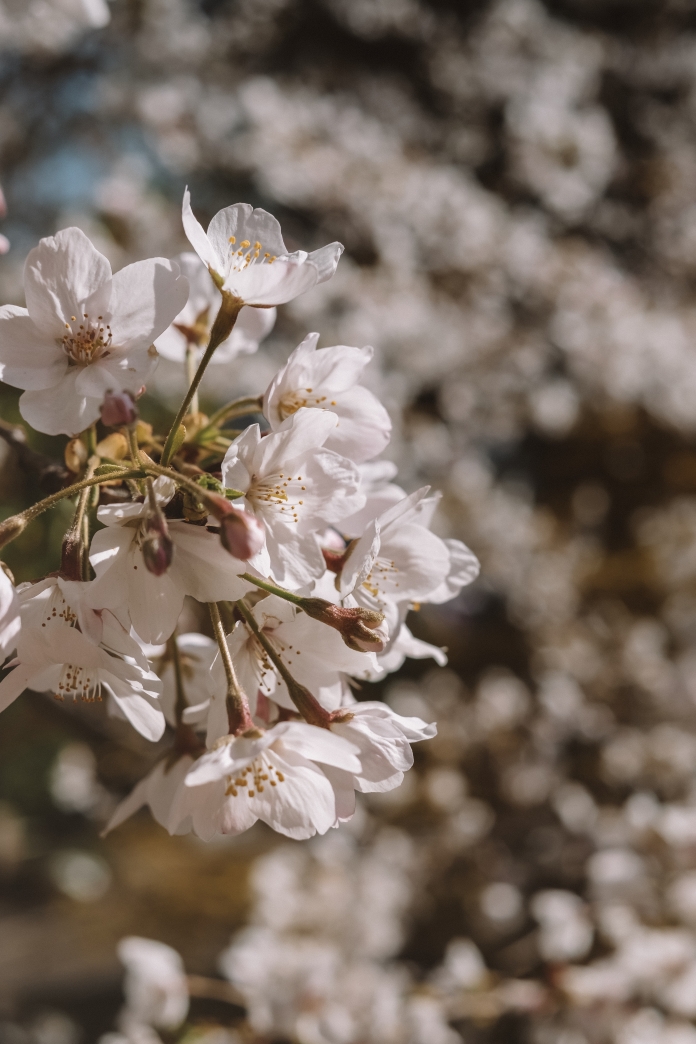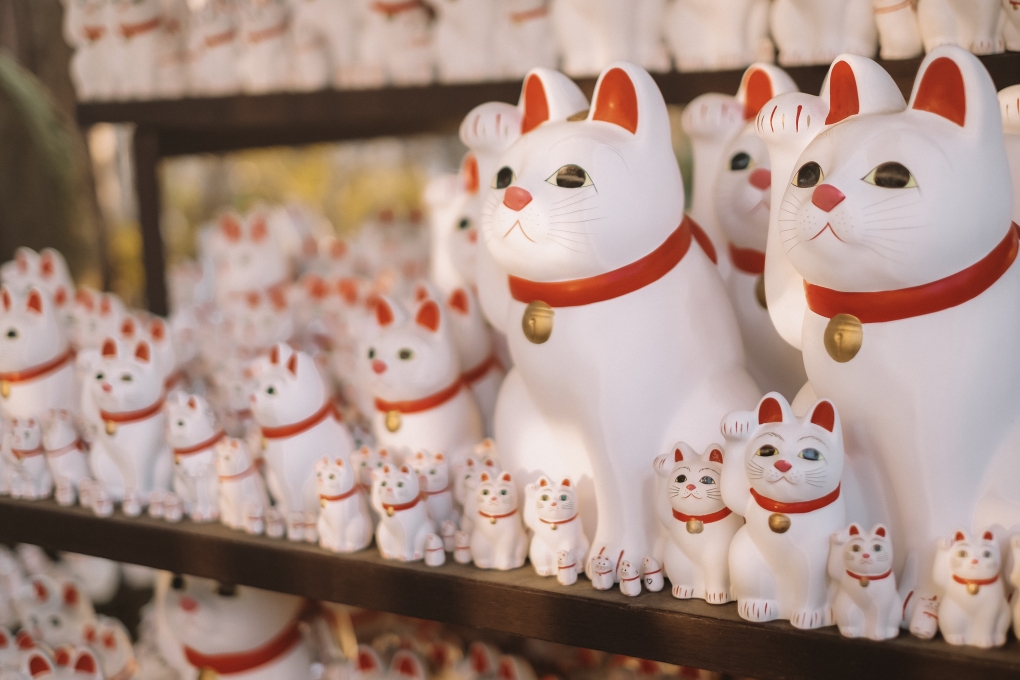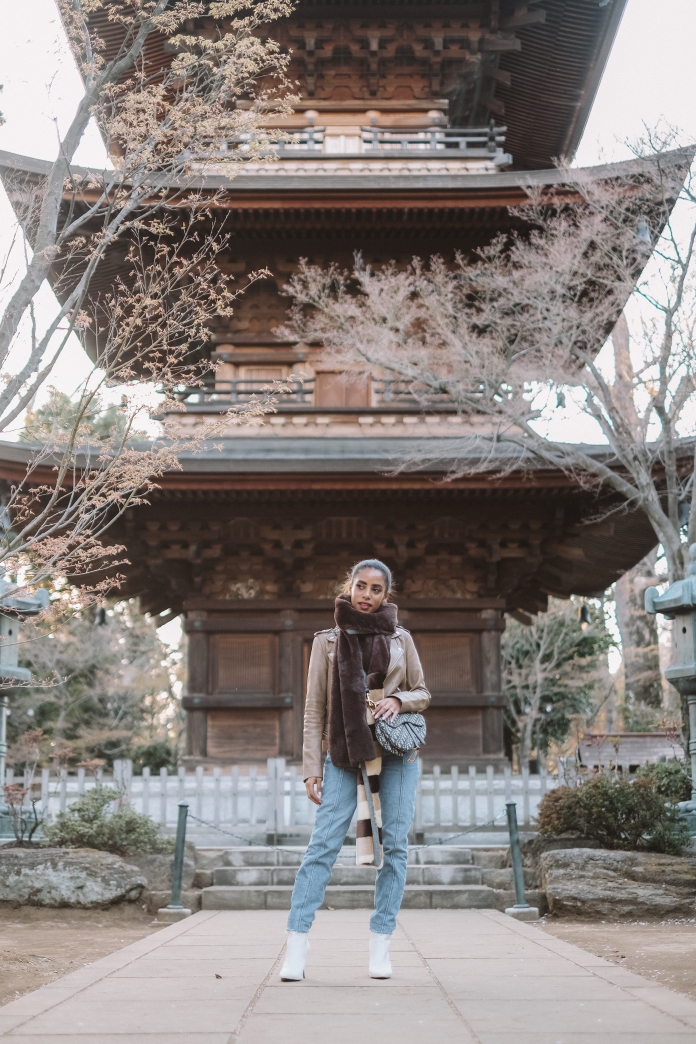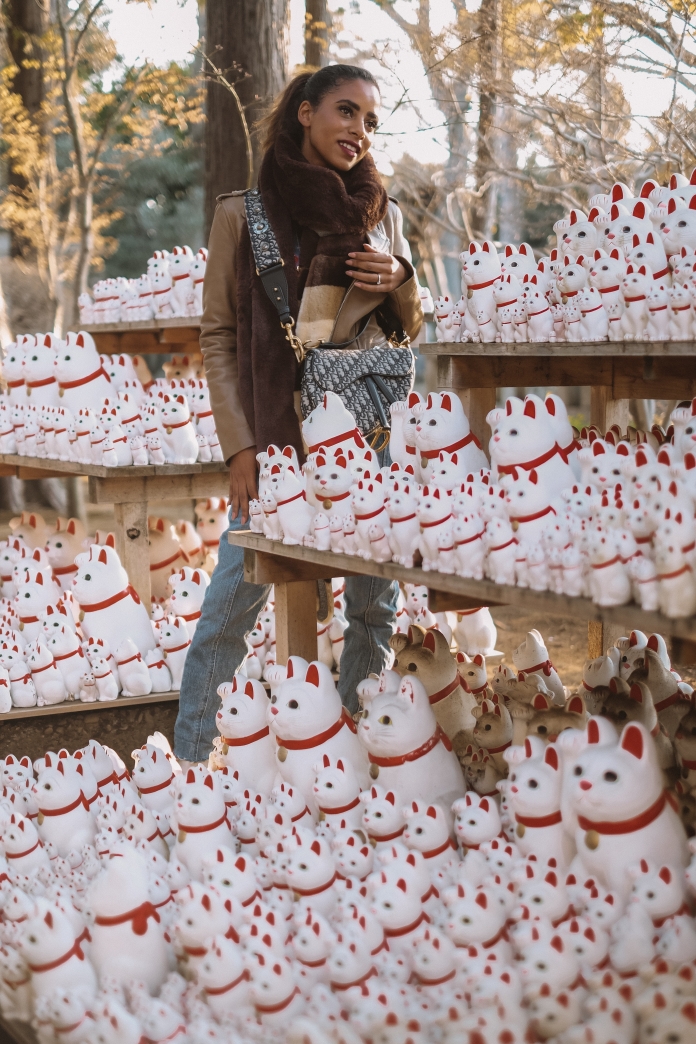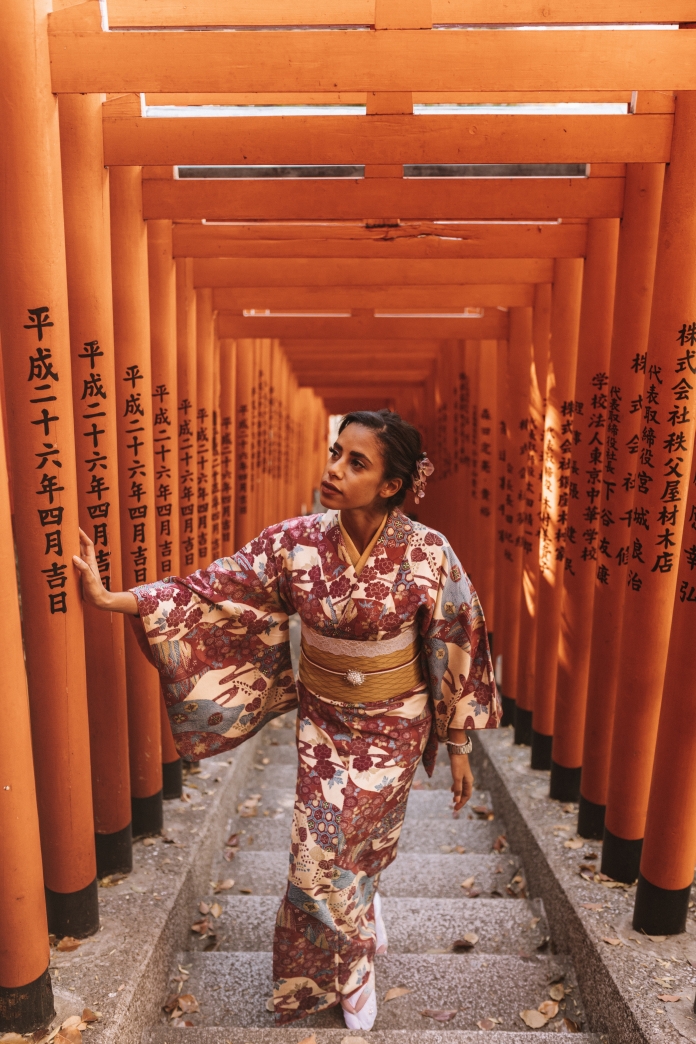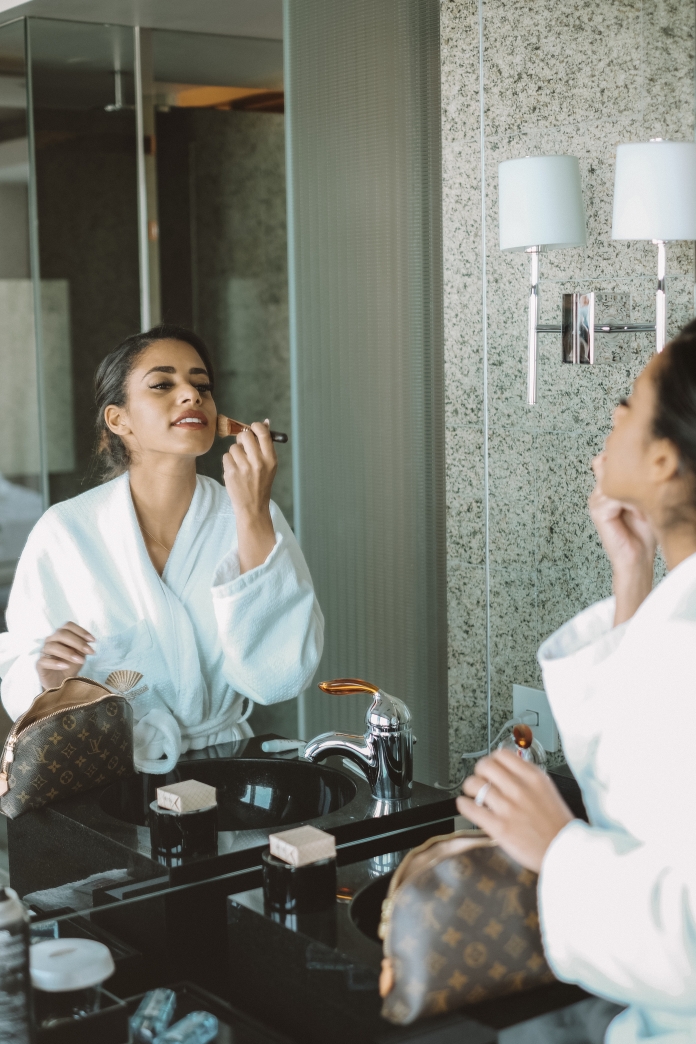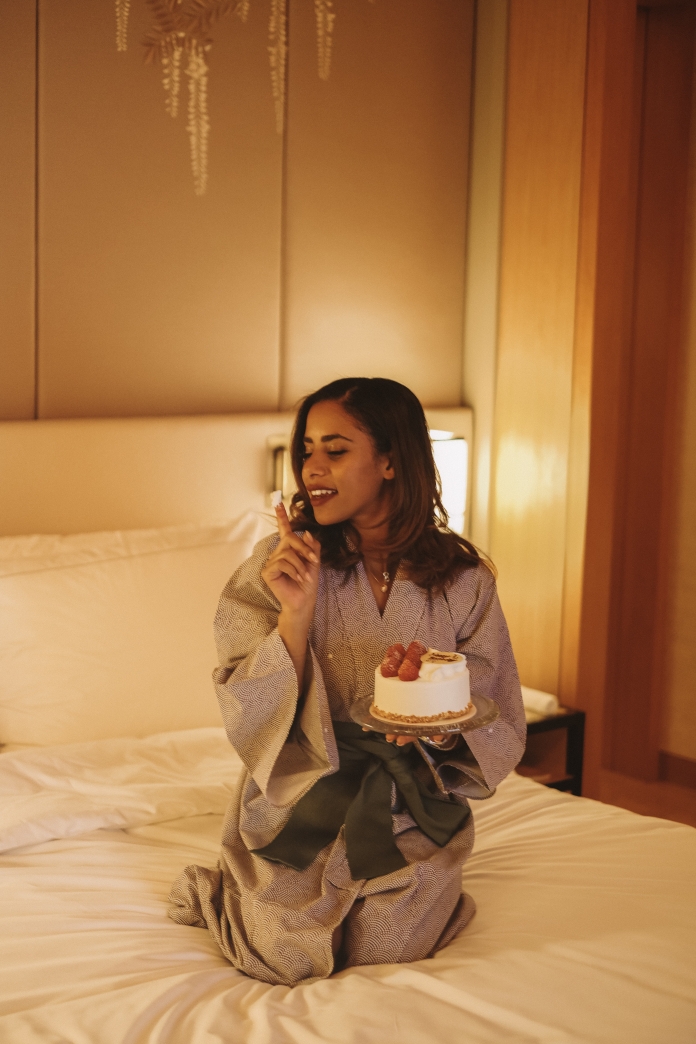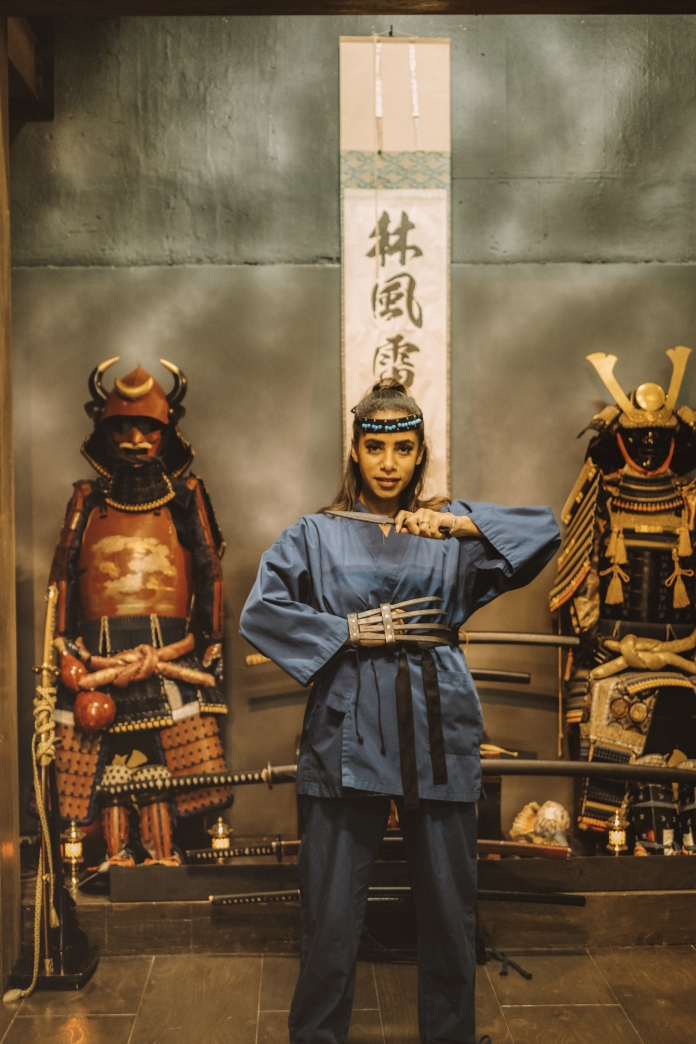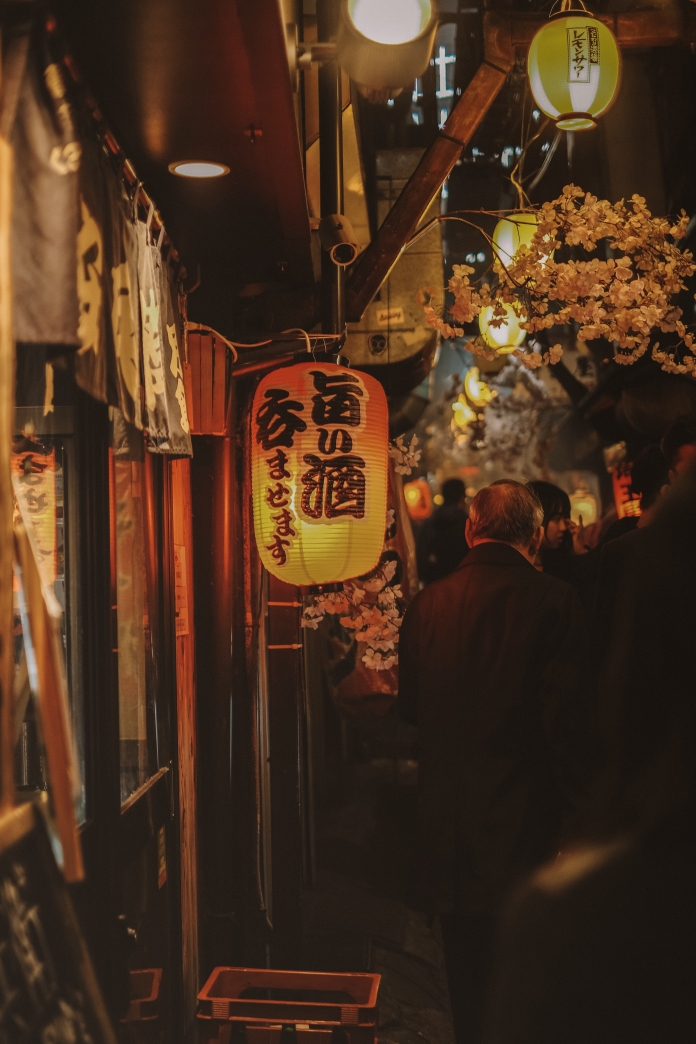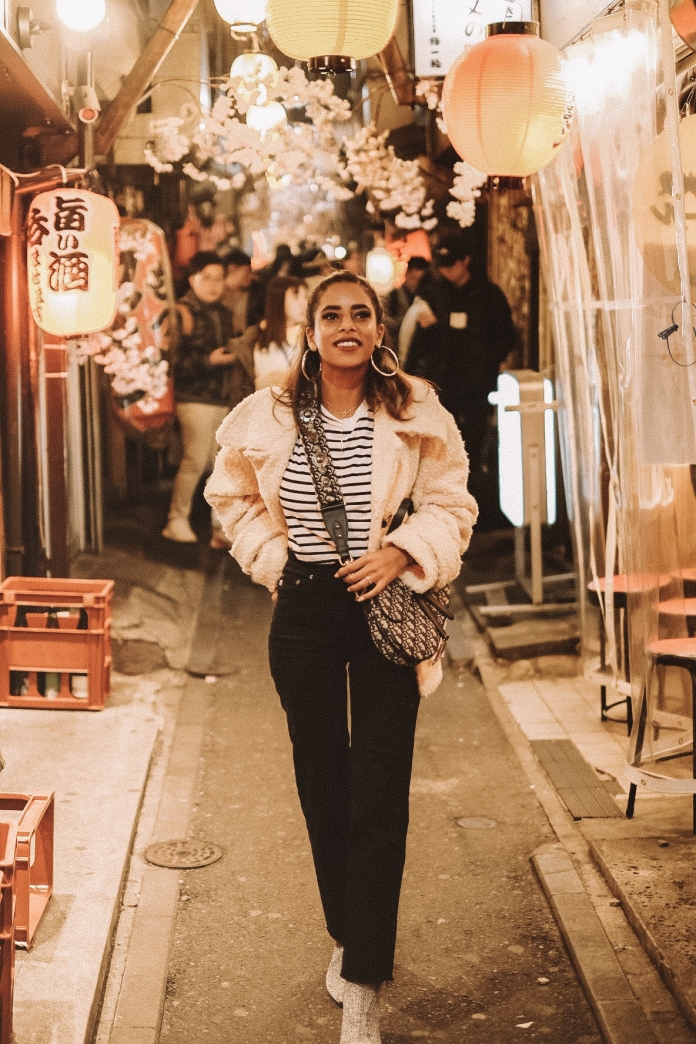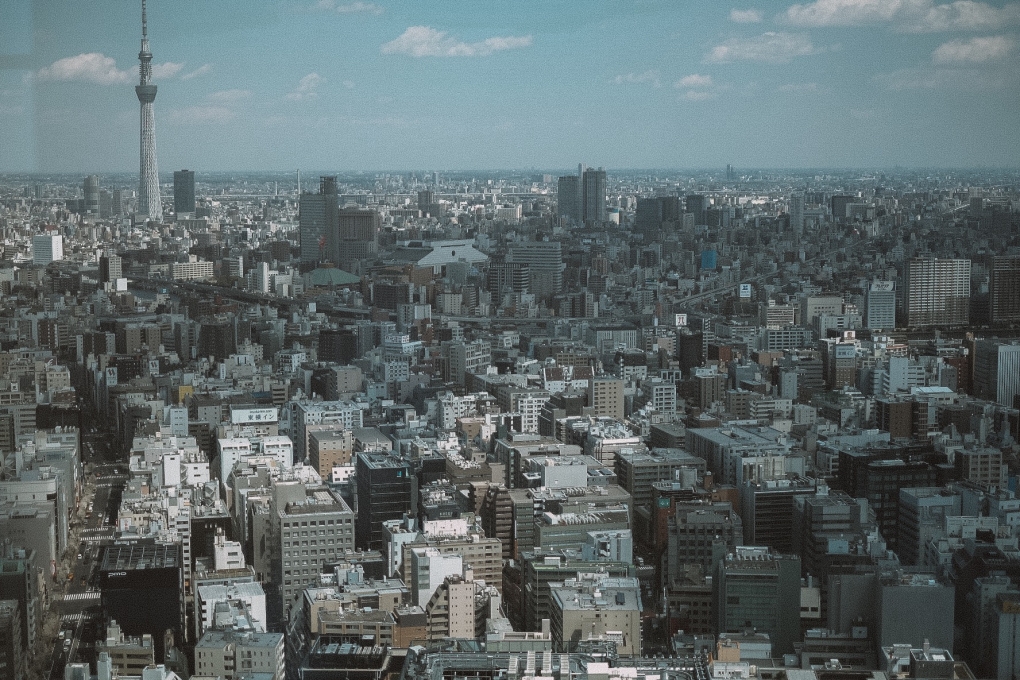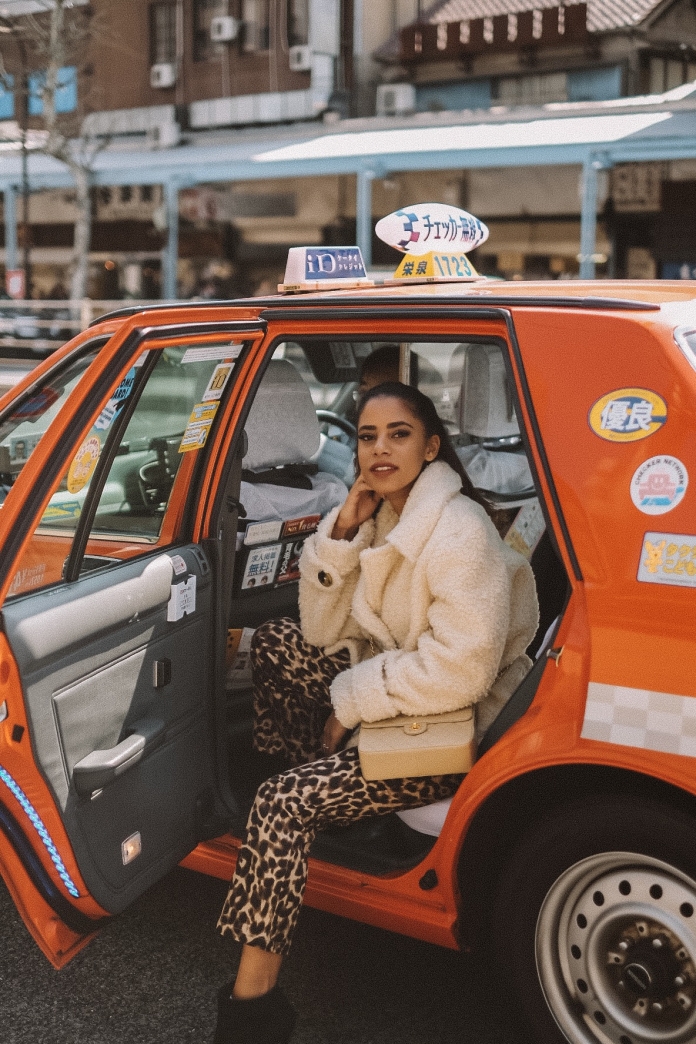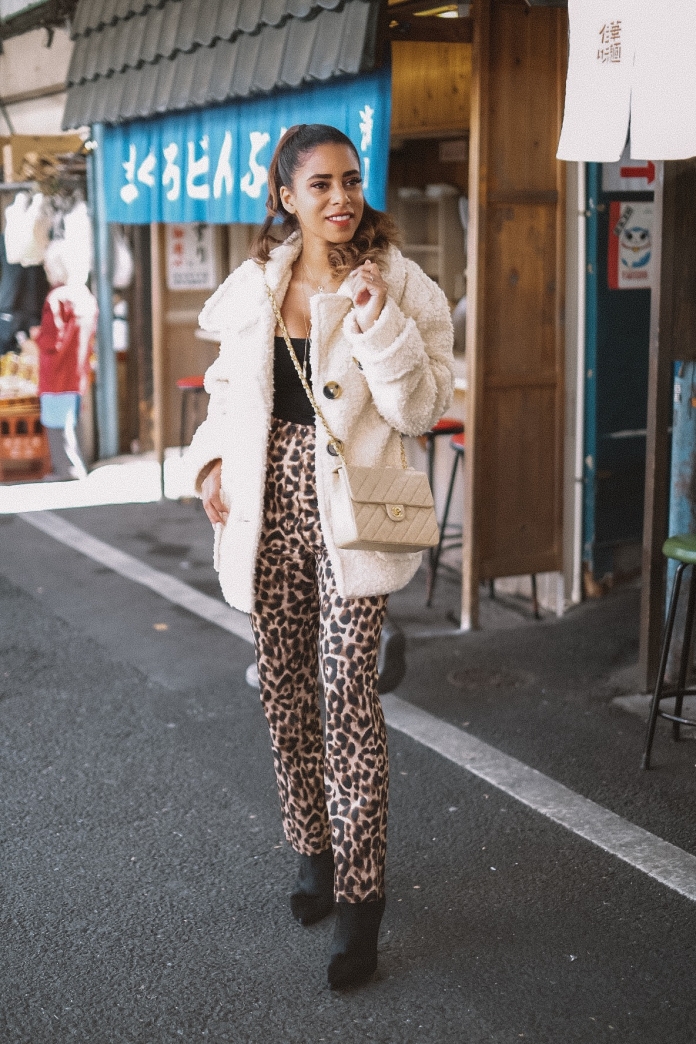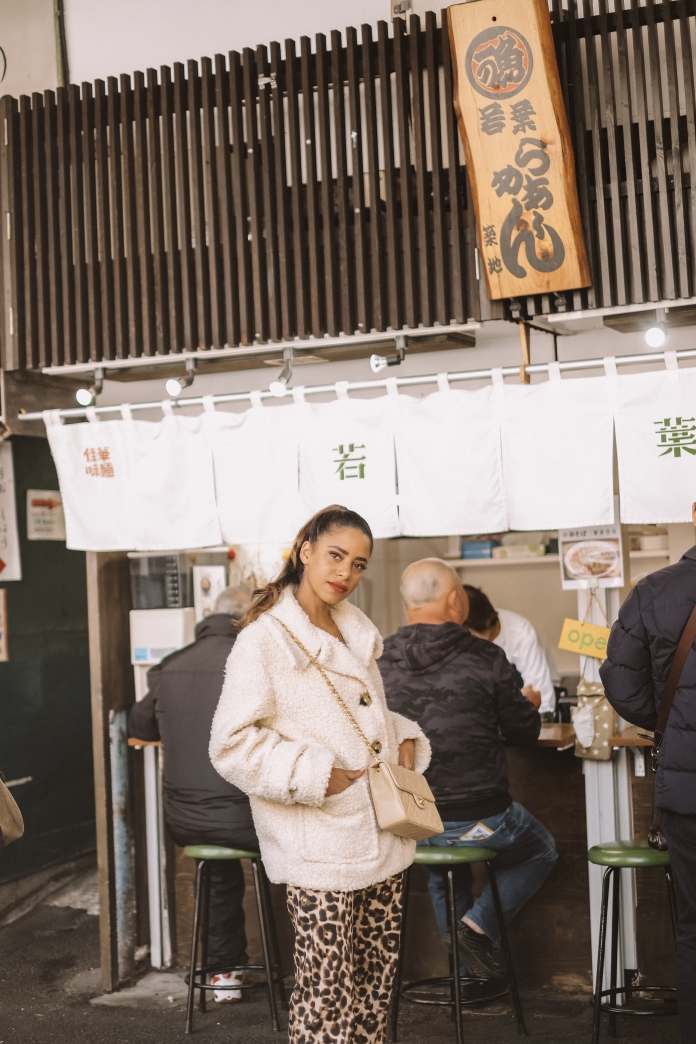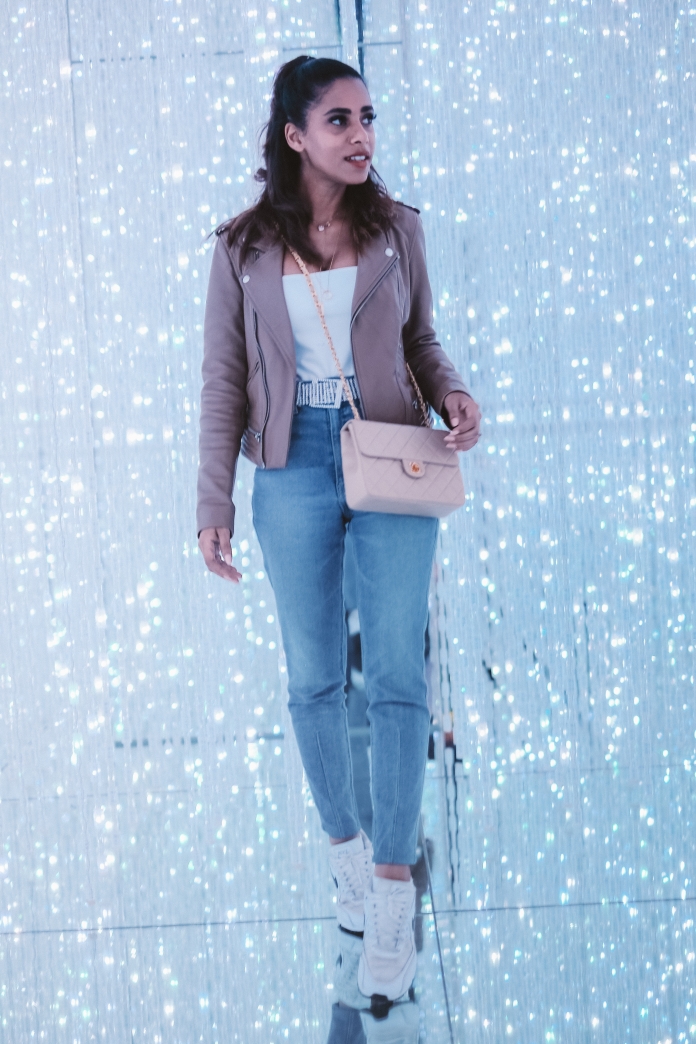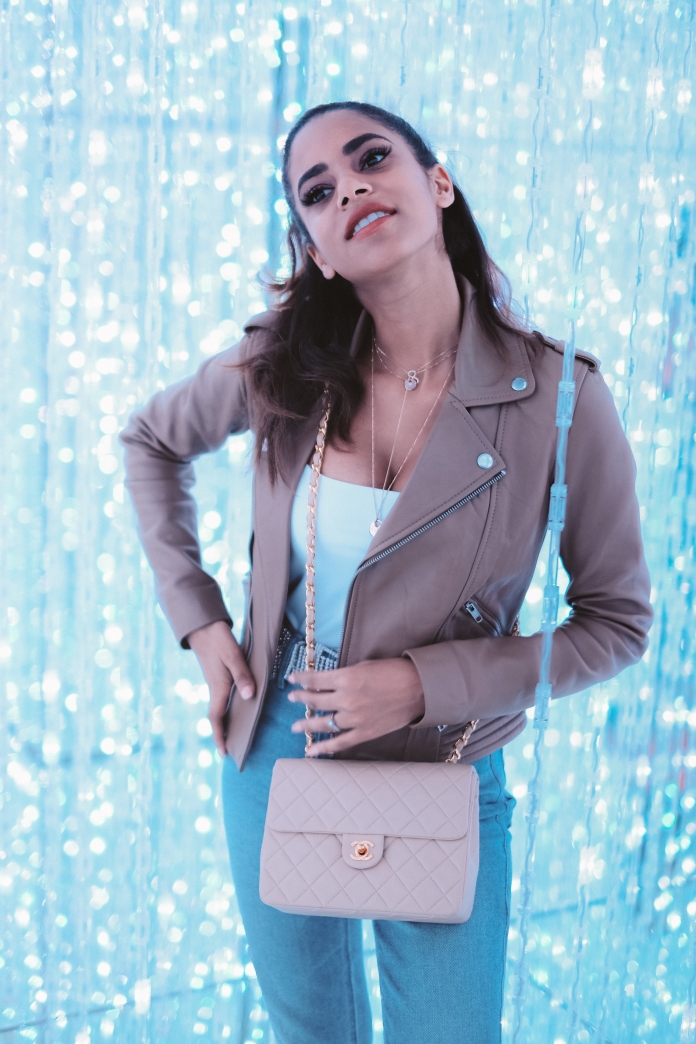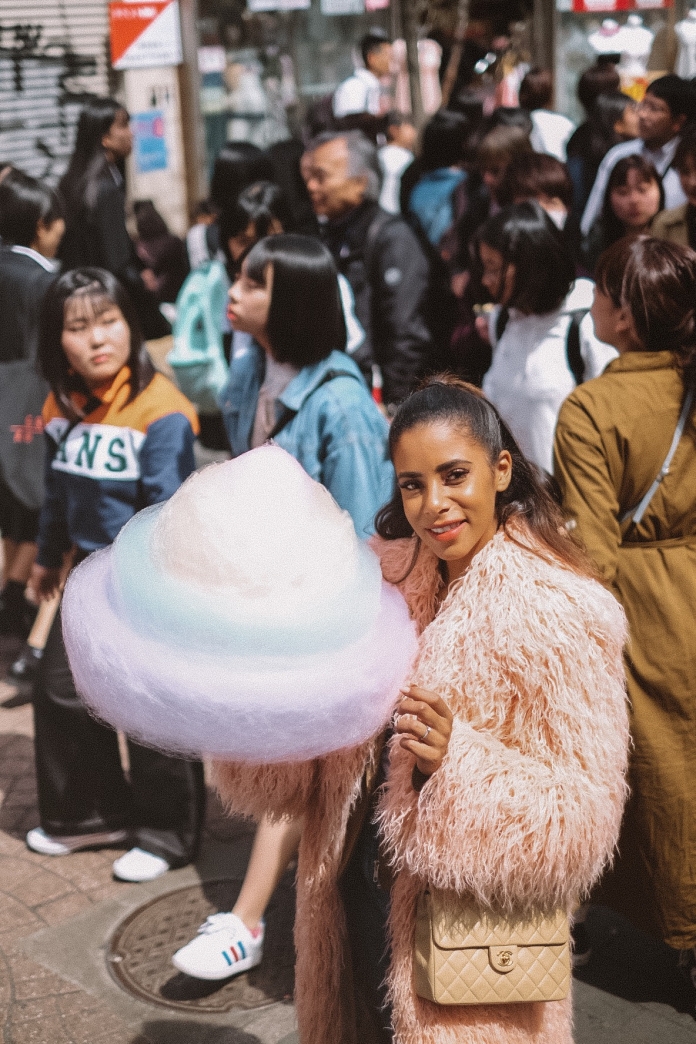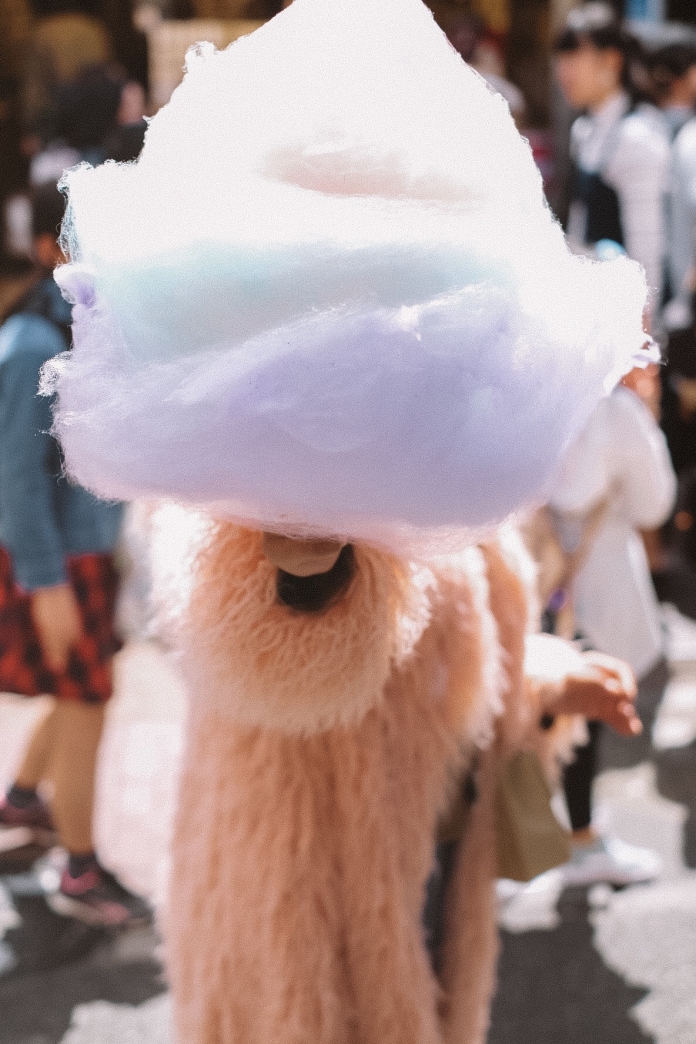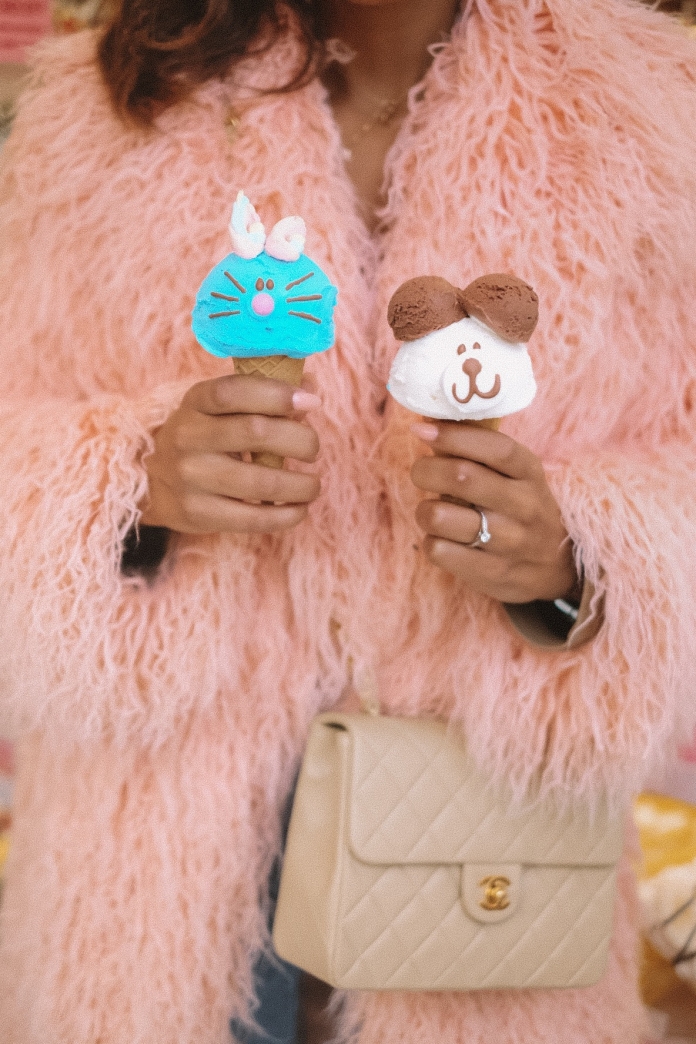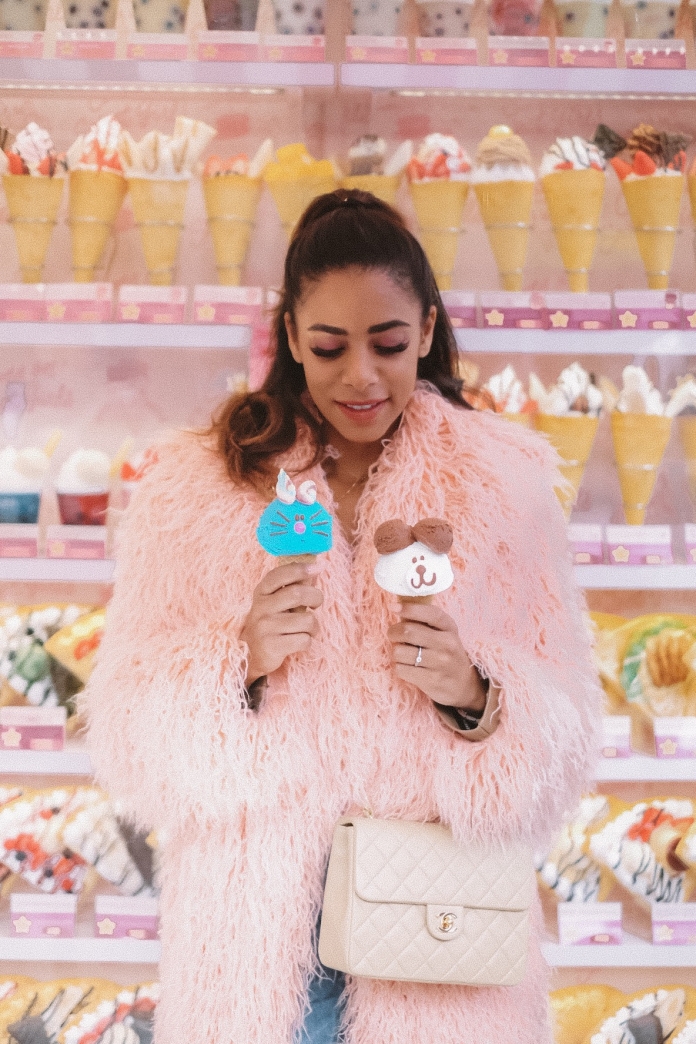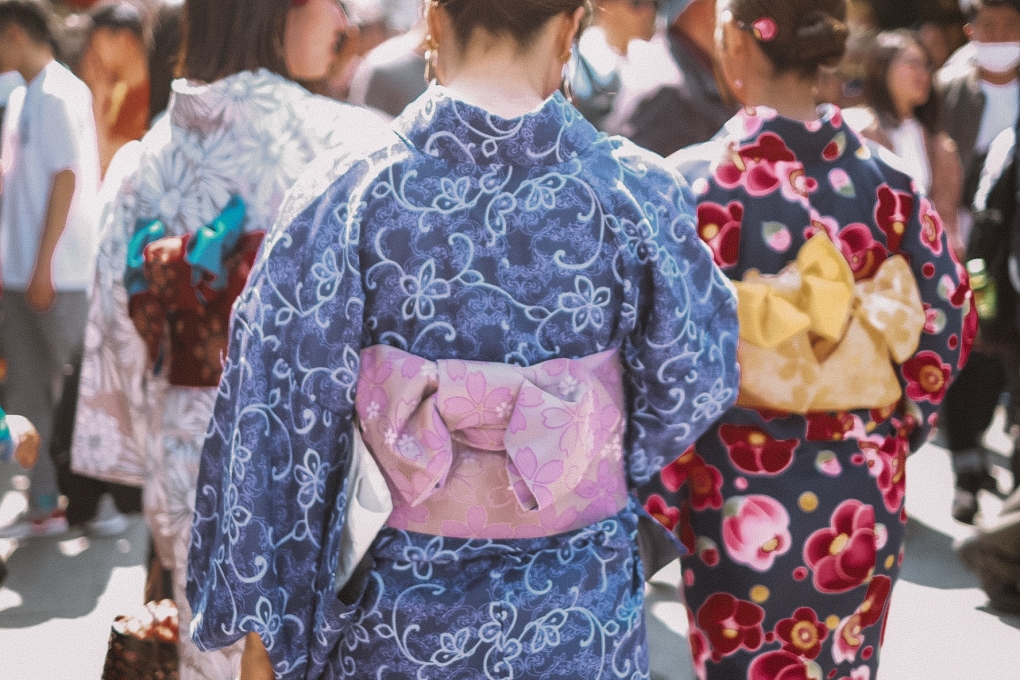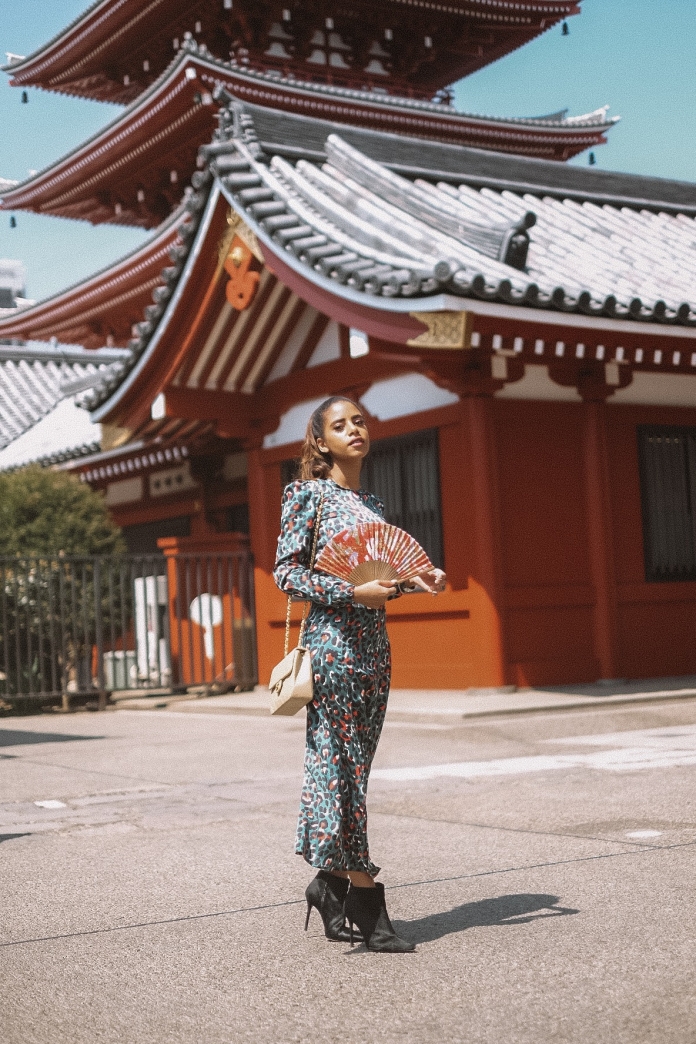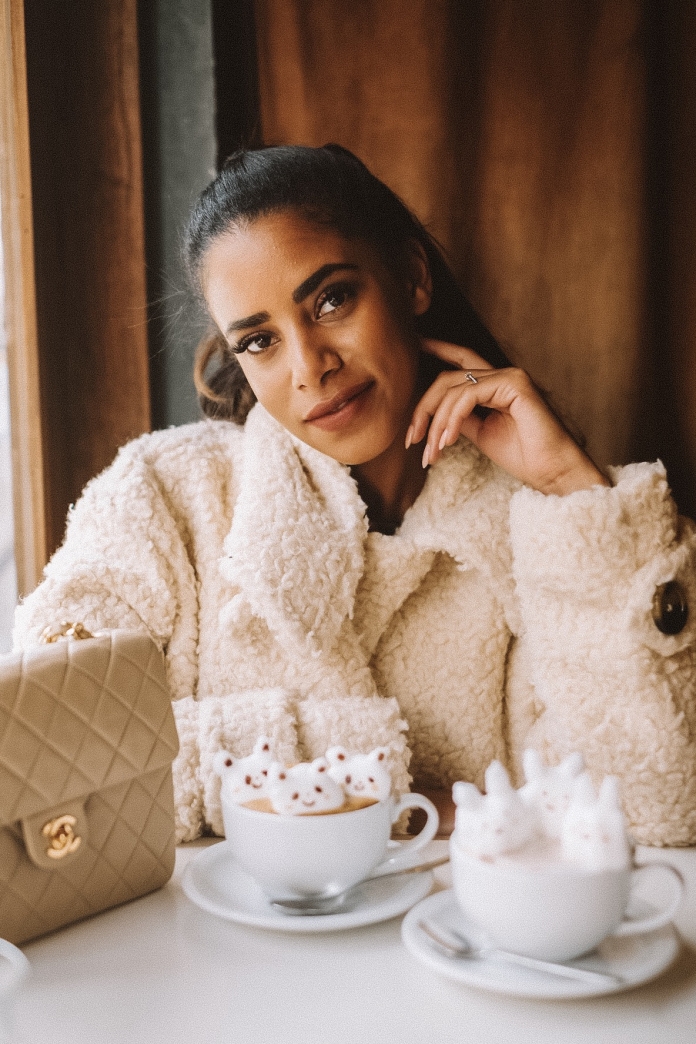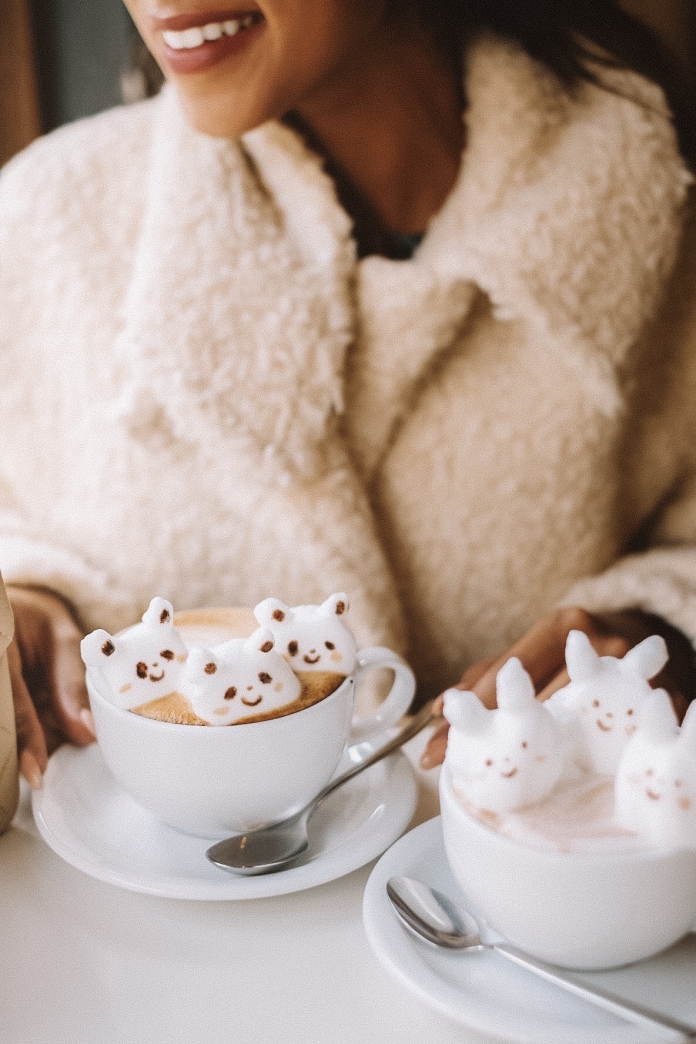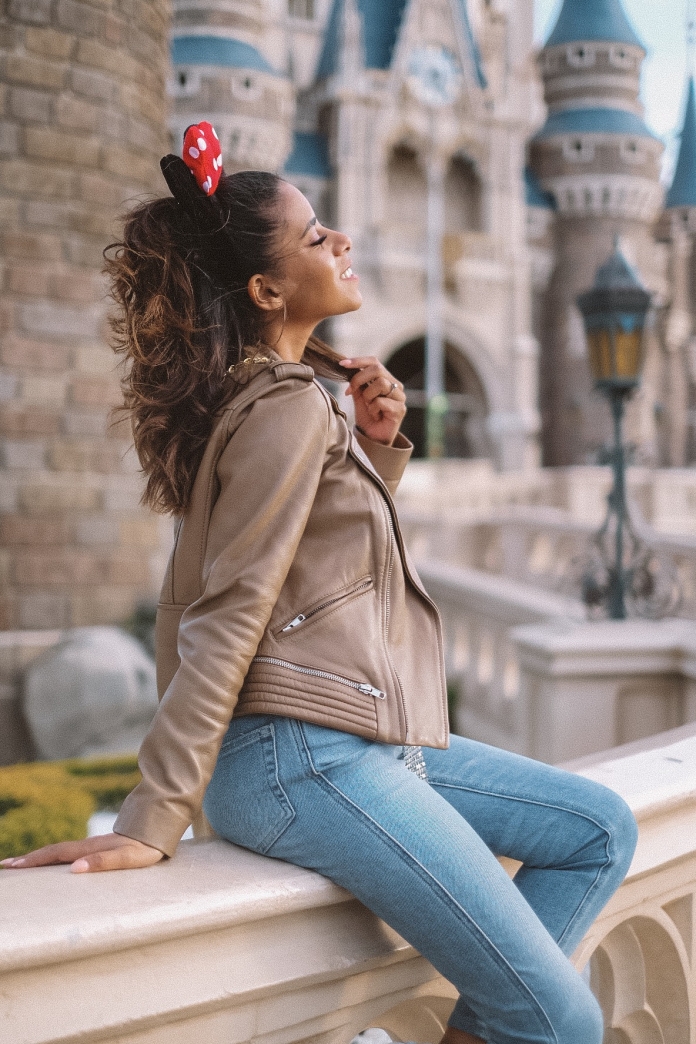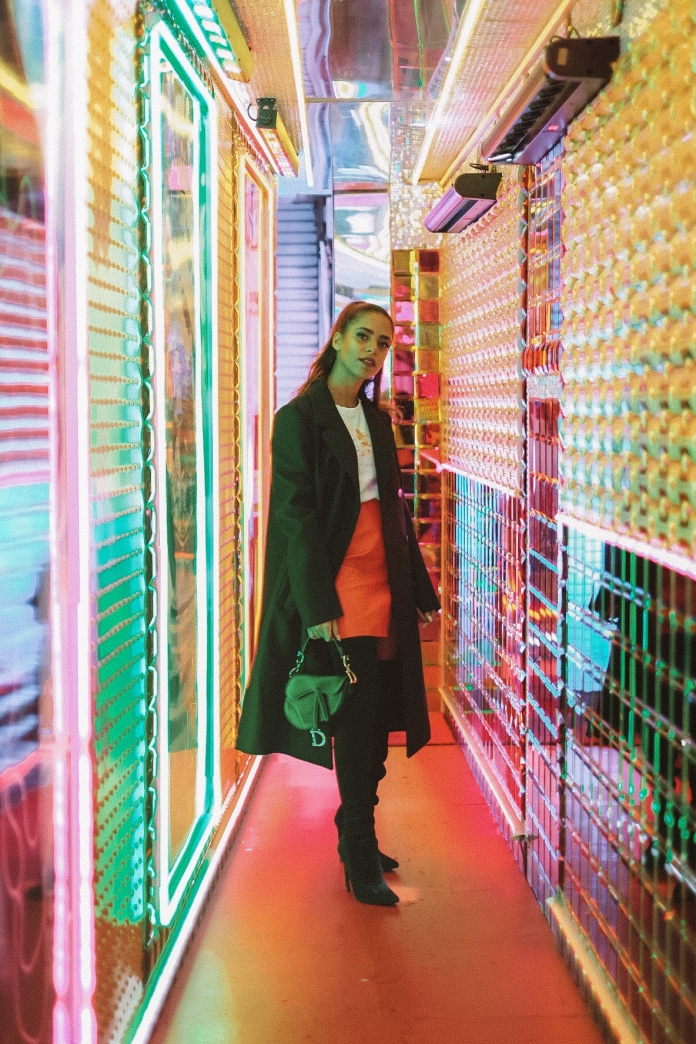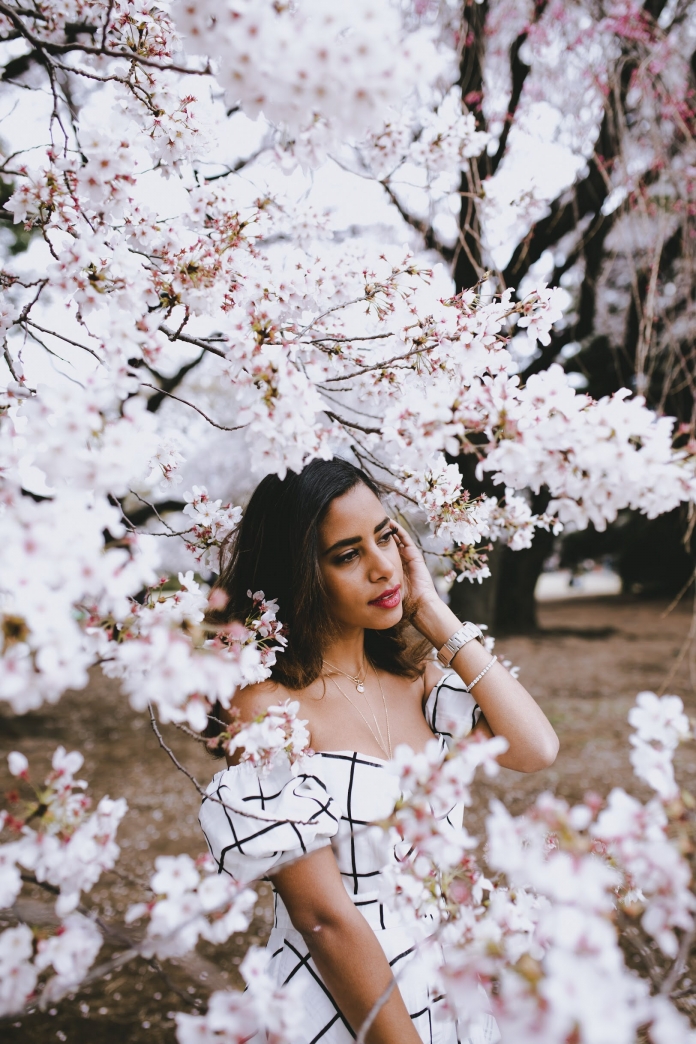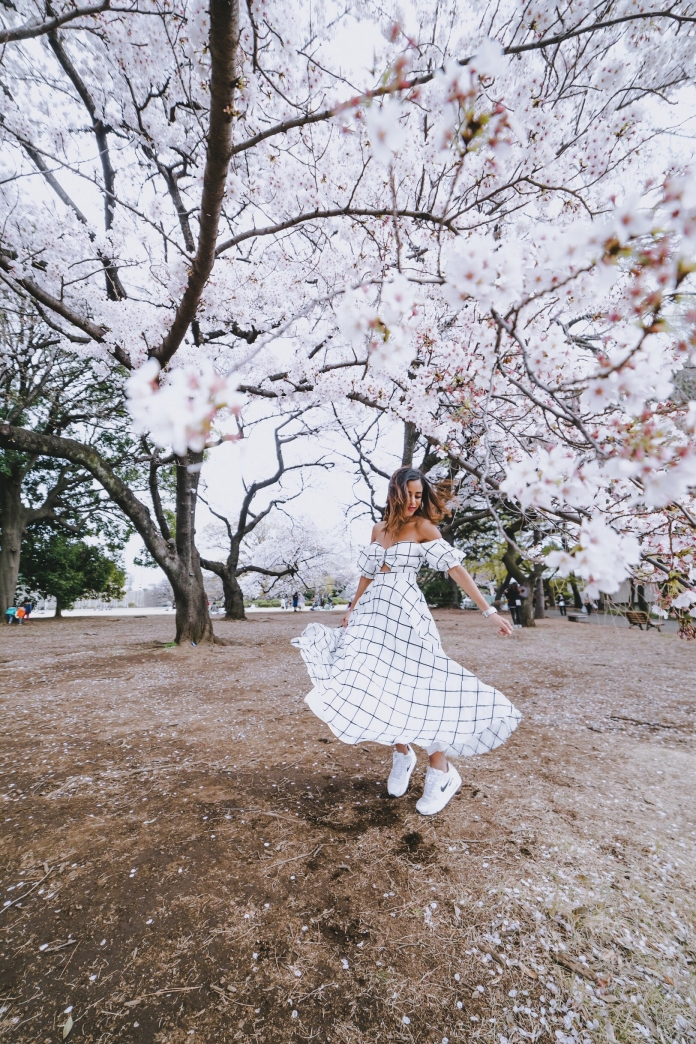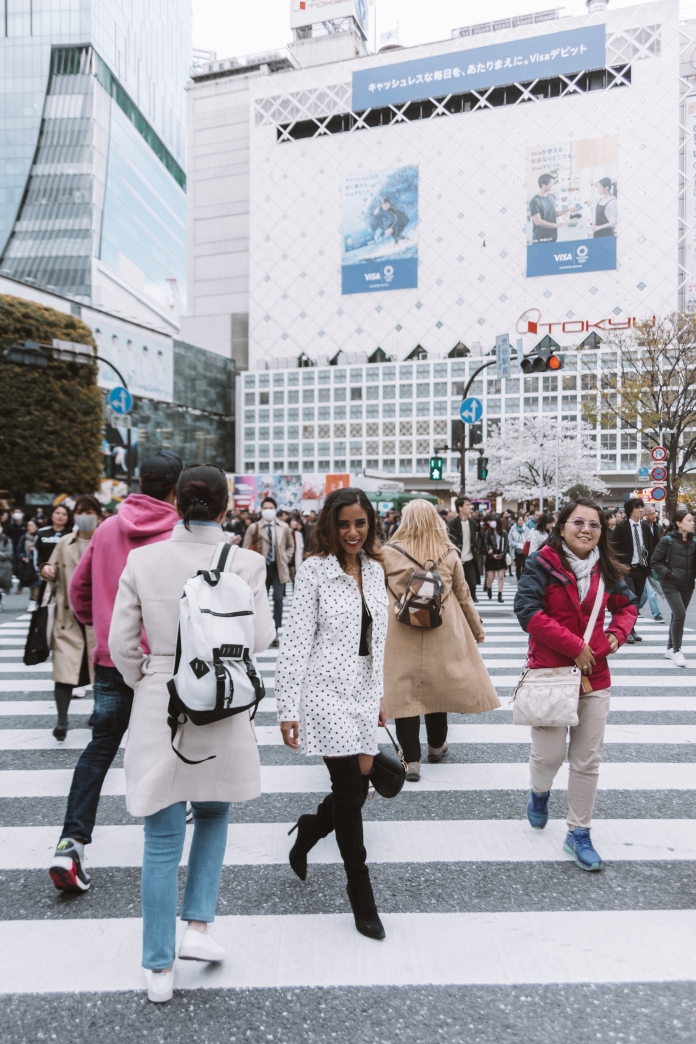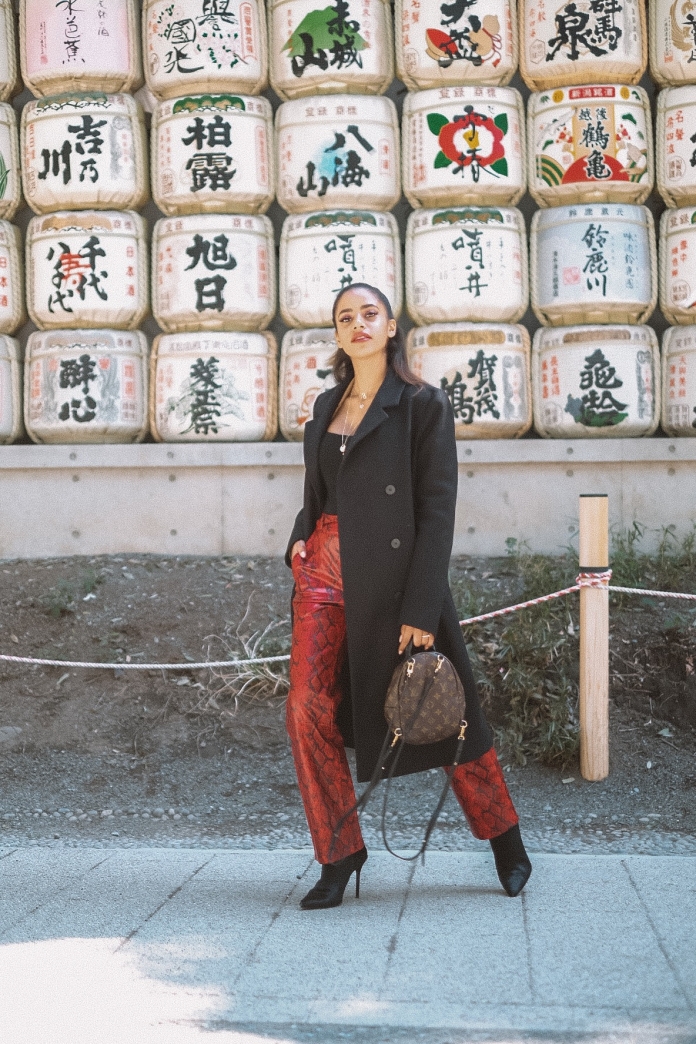 So I finally got to visit Tokyo. Japan has always been at the top of my list and I honestly can't wait to visit again soon Kyoto and Osaka are two cities I'm excited to explore. So I was in Tokyo for 5 nights and I honesty can say that it's definitely not enough to properly explore. There is just so much to do and see and oh just one little me.
I always hear people say that Tokyo is expensive and what not but I honestly didn't think it was really, the only thing I splurged a lot of money on was taxis (I should have used the metro) and the hotel but that's only because it was Sakura season so it's both expensive and busy.
So Sakura season happens once a year towards the end of March and 1st week of April. Before flying out I was a little nervous thinking I might miss it as I had landed on the 1st of April and it's never really guaranteed that you might catch it then or miss or it's not at bloom yet. I mean it's mother nature and that very unpredictable. Also, pack warm as it was freezing there and I wasn't really expecting it.
I took us around 15 hours to get there as we didn't fly direct but flew in style, which I will get into in a little bit with a whole breakdown on what to do and where to go in Tokyo, I hope you enjoy this post and visit Tokyo soon!
Cathay Pacific
We flew Cathay Pacific leaving from Dubai at around 5pm local time. We stayed at the lounge before departure which was great. The flight was absolutely great and the crew were so sweet and kind they always had a smile on their faces and were so helpful. We flew on business class and it was the smoothest 10 hours ever, I slept for most of it comfortably.
The in-flight entertainment was so good and it was an endless selection of movies and series. I stayed up for dinner which was delicious, the cabin crew passed by the cabin with a trolley that showcases the meals. Most wouldn't like that but I thought "yay I can actually see what I'm getting" so that was a plus from me and I loved the garlic bread on board!
We connected our flight in Hong Kong (another city I can't wait to visit) and you know what they say Hong Kong is the gateway to Asia, they fly to almost every major city in Asia and it's just easy to get around from there. We got to enjoy the Cathay Pacific lounge that had an amazing selection of food, very spacious with its own quiet zone for those who need some time out after a long or connecting flight.
Mandarin Oriental
Now I don't need to tell you guys how beautiful the Mandarin Oriental really is. Some of my best memories are at one of their hotels. Let's start with their customer service which is top notch, many can't compare to their service and their attention to details and how they truly customize each guests experience, from being greeted at the door to the room tour and up to the moment you check out and I would like to thank each and every one of their staff members for an incredible experience.
We stayed at one of their suits that was on the 32 floor, if you had gone through my snaps you could see how high we were and with a stunning view of most of Tokyo! The suite had a living space which you could technically throw a mini party in, a room that was just calming and the bed … well, let's just say I had one of the best sleep in forever!!
All the amenity in the bathroom was by Bottega Veneta which was wonderful and I'm so sad that I didn't get a chance to take a bath because it was beautiful. We also had a great walk-in closet space and if you knew me at all you would know how important that is to me =D.
As you  all know I spent my birthday in Tokyo and The Mandarin were nice enough to have surprised me with a birthday cake and dinner at their French cuisine 3 Michelin star restaurant that was 8 or 9 courses long but oh so yummy, it's called Signature and I highly recommend it for romantic nights out with your significant other or just to treat yourself.
Where to eat?
Now food is everything in Tokyo but be prepared for some kookie experiences while there, after all, it is Tokyo! I had booked Kawaii Monster I think a month in advance just to make sure I could get a spot but I don't think you need to be as extreme as I was. It was definitely an experience with burlesque dancers and colorful food to feed your soul with happiness.
Gonpachi has amazing food and great selection of drinks, now the reason I went there was because of the place itself as it was what inspired one of the scenes in Kill Bill, you know where she goes all mad at that Japanese restaurant? Yup, that's the inspiration for the setup. But I do recommend booking in advance and enjoy the meal with friends.
Want to stop for coffee? Well, you need to go to Reissue it's a definite must! It's a really small café that only accepts a handful of people because of how they make their coffee or hot chocolate. They can draw your face on it or create the cutest bunnies and little bears with foam. It was one of my fave spots for sure.
My last night in Tokyo was spent having dinner at Gochi So-En which was all that I wanted this entire trip. It took us a while to find it as it was on the 7th floor of one of the buildings and a bit of a mission to find. But my reason for going there was that I wanted to have a traditional Japanese dinner where we would eat sushi and sit on the floor barefoot and this exceeded my expectations and it's one place I highly recommend.
Another cute ice cream spot which is located in Harajuku. They create teddy bear ice creams, sorry but everything in Tokyo is just extremely cute and this place is a must try!
Just in front of the Gelato shop, so once you're done with your ice cream and need another sugar hit go have some crepe over at this spot also makes for some awesome content!
Where to go?
My main reason for going to Tokyo as many of you know by now was because it was cherry blossom season and that has been a dream of mine for the longest time. Everywhere we turned there they were dusty pink clouds everywhere. It was the most magical thing I have ever seen and I'm so glad I got to do it this year.
So here are the two main spots where I thought was beautiful. Chidoya – Ku was very crowded but it was the one place where you can take a boat ride under the blossoms and really take in the moment, the river was full of petals and the scenery was amazing. I would highly suggest going there really early in the morning to beat the long que as everyone was standing for at least an hour by the time it was 8am.
Inokashira Park is also a favorite of mine, but be sure to see a big crowd under the blossoms having a little picnic with family and friends or even lovers. This park does have an entrance fee if you want to check it out.
As soon as we landed and got dressed at the Mandarin Oriental we headed out to Shinjuku where the life of the town is and checked out the Robot Restaurant. Now we didn't eat thinking since it's a restaurant we would eat there, sadly we were wrong, they only had drinks and snacks but the show made up for it. Honestly, one of the most impressive shows I have ever been to. Everything was well planned and thought out entirely. So if you're looking for a good time
Now everyone knows you have to make your way to Harajuku to see what Tokyo is all about, from the crazy outfits to the most insane food and attractions there could possibly exist. From having teddy bear ice cream to eating cotton candy that was bigger than my head, also here's a tip, you need to go to the cotton candy shop to get a ticket that tells you what time you actually need to go and stand in line, so make sure you do that first then explore the place and go back when it's your time.
Listing some of my favorite spots in Harajuku:
Line Friends Store

This is the cutest store on planet earth, as soon as you walk in there's a giant angry teddy bear just waiting at the entrance. Such a cute photo opp and you know I had to get my shot in there. But all of the little stationaries, kitchen appliances and anything you could possibly think of was in there. If you love stationaries as much as I do, please make your way there.

Hedgehog café

Now many won't like this saying its animal cruelty but trust me they are treated so well and really instruct you on how to handle them with the most care. They were so cute and I couldn't resist it. There are a lot of cafes similar to it like teacup pup café and cat café didn't go to them because I didn't really have the time to.

Owl café

Then you have the owl café/walkthrough. This was very interesting because you get to learn about the different types of owns and get really close to them. Most of them sleep most of the time so you are instructed to not touch them or spook them.
Fish market – Tsukiji fish market
o    Tsukiji fish market is a must! If you want fresh sushi and everything seafood I highly suggest going there even if you don't like seafood I'm sure you'll just enjoy walking around. Everything that is cooked or bought at the market is fresh from the sea and people head over there as early as 5am to get their catch of the day. I enjoyed eating oysters and sushi while walking around the area.
o    Now, what is Tokyo if you don't take a moment to head to the busiest crossing in the world! It was mind-blowing and honestly, it only lasts about 15 seconds… so if you plan to get that shot I highly suggest running to beat the crowd or maybe just join them to let it all sink in.
o    Honestly, do I even need to say anything? Disney Land is the happiest place on earth and I must admit I enjoy it each time I visit one of them. I've been to the one in Orlando and in Paris so it was only fitting that I cross Tokyo off my list too. Here's a tip, fast track passes sell out so try booking them a day in advance!
o    Want to see the nightlife and all the lights of Tokyo, head over to Shinjuku. It's crazy busy and full of crazy things to do from eating to Karaoke to having a good ol time!
o    Another must see in Tokyo is Team Lab Borderless. I know they have a few of these around the world but it's so worth checking out. I was a little disappointed by the fact of how many people were in the space, it was overcrowded and you really don't get the chance to really explore it. The que lined up to across the street! It was insane but worth the wait. I would suggest heading there first thing in the morning as soon as the doors open and you might just enjoy it a little more.
o   Yoyogi Park was one of the shrines I really wanted to check out. It had a wall of sake barrels that were given to the gods as respect which makes for great art and a good backdrop. It's also a really nice park to just walk around and really take in the moment.
o   Everyone thinks of Kyoto when they think of visiting the shrine with the red beams. Not many know is that you can also find a similar much quieter one in Tokyo. This is the spot I went to take photos of myself with the Kimono on, it was well worth it don't you think?
o   This is a very beautiful shrine but extremely busy. I think its beauty is one of the many reasons and the other reason is that there is a market placed right in front of it. The market is called Nakamise, It has all the typical Japanese souvenirs such as yukata and folding fans, various traditional local snacks from the Asakusa area are sold along the Nakamise. The shopping street has a history of several centuries. The temple was completed in 645, making it Tokyo's oldest temple.
o   Cat lovers where are you? I think this was one of my favorite shrines where it had thousands of cat statues that greet you. It's known that this cat brings good luck and the reason why it's placed in many Japanese restaurants and shops. It's better known as "maneki neko" or literally "the beckoning cat". It's a very peaceful and quiet space but so beautiful too.
Experience
o   If you think of visiting Japan please do not miss out on the Kimono experience. It is so worth not breathing for a few hours and having 2 women dress you up for an hour. Seeing what the women have to go through to get dressed is incredible. Can you please that have almost 12 layers of clothing and accessories put on them each and every morning! Wow.. I truly am impressed and just putting on a pair of jeans seems like a mission to me!
Ninja and Samurai training
o   When in Japan do as the Japanese do. We went to this underground Ninja studio to take lessons on how to become a ninja from an old lady who happened to be a descendant of a Ninja assassin. She was taught by her dad and him with had dad before that on how to forge weapons. We learned so much from this experience and I think it truly is getting to know the history of Japan and knowing the difference between a Samurai and a Ninja.
Shopping?
o   Harajuku is a very intense but fun street to visit, you can walk around for hours up and down the street and will always find something interesting to stop and look at or buy. If you're looking for small souvenirs I would suggest going there.
o   Any vintage lovers out there? Amore Vintage is heaven for any girl that loves her vintage. They have 2 stores close to each other that you can just spend hours searching for what you need. One store is dedicated to everything Chanel and the other has everything from Dior to Hermes and more. I got my Chanel fix when I was there!
Gyre Street (luxury shopping)
o   Just off the street from Amore you'll find all of your high-end brand and even some high street ones. It has almost every brand you can think of and it's walking distance from Harajuku too.
The best time to visit Italy are the months of May, June, and September. Compared to the peak summer months of July and August, these months offer more comfortable temperatures and there are fewer crowds ( except around Easter ). The country experiences four classic seasons per year, although there is a marked difference between the wetter, cooler North and the drier, warmer South. The rainiest months pretty much everywhere are usually October and November.
Fall ( September – November ) : temperatures cool down gradually, although September is usually still very pleasant. Expect crisp fall leaves and some sunnier days, but plan for wet weather too. Fall carries many of the same benefits as spring, but with slightly less predictable weather.
Winter : temperatures in the South remain mild in winter, while Northern Italy is normally wet and cold. Winter in the Italian Alps is fantastic though for skiing and snowboarding, but the ski resorts do get crowded so book early.
Travelers wishing to visit Italy can use a bus, train, plane, or boat to get there. Most tourists arrive by plane though, often landing in Rome's Leonardo da Vinci–Fiumicino Airport, the country's busiest airport. This is the preferred point of entry in Italy when you want to visit Rome, or saut the entire country. Click here for a continuously updated list of airlines that offer direct flights to Rome.
Although Rome is the main getaway for most visitors to Italy, it's often easier and cheaper to fly directly to/from one of the country's other airports. It can also save you a lot of time to book a multi-city ticket, hereby arriving in one airport and leaving from another ( for example fly in Milan in the north and fly out Naples in the south ). The following airports are of interest for most tourist itineraries :
Milan Malpenza Airport ( north ) is the largest international airport in the Milan metropolitan area in northern Italy ( and also the main getaway to the Italian Lakes ). Click here for a continuously updated list of airlines that offer direct flights to Milan.
Venice Marco Polo airport ( north ) is the international airport of Venice. It offers flights to many European metropolitan areas as well as some partly seasonal long-haul routes to the United States, Canada, South Korea and the Middle East. Click here for a continuously updated list of airlines that offer direct flights to Venice.
SHOP NOW