Welcome back, astrology lesbians! It's Sagittarius season, which means it's time to let your hair down and let yourself go. Ready to boogie?
As we enter the season of Sagittarius, we are finally leaving Mercury retrograde! Say goodbye to this miscommunication and failing energy. Now is the time to say hello to the fiery Sagittarius energy that we all need a little boost.
Caution: Mars went straight. This means that you are likely to feel a bit of stress and tension in your relationships, especially those related to work. Don't worry, the Sagittarius energy coming this month will help balance that out with a little play!
You are ready? Here are your Sag season Lesbiscopes. Get in there:
Aries Horoscope (3 / 21-4 / 19)
Sagittarius season is actually going to be a little different for you, Aries. Although you are in another fire sign, things seem to be a bit calmer this month. You prefer the thrill, we know, but take advantage of this month to relax. The holidays are coming fast and you may need to rest before you jump head first into this madness. Inhale Exhale.
Taurus Horoscope (4 / 20-5 / 20)
Want to start a new project, Taurus? During Sagittarius season, we advise you to wait. Bulls in general don't like change, but when you want change, you get too excited about it. This month, we encourage you to take a break and take a step back. Dive into your past and make sure the choices you are making are the right ones for you, then maybe dip your toe in the water. You are worth the wait.
Gemini Horoscope (5 / 21-6 / 20)
You will reestablish some relationships during Sagittarius season, just Gemini. Are you ready? After allowing the Scorpion season to fall apart, you can now put the pieces back together. See it as a positive thing, you can finally rekindle your relationships with your loved ones and come back stronger on the other side. Love yourself and let in the good things.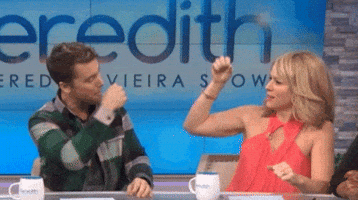 Cancer Horoscope (6 / 21-7 / 22)
Trust your intuition, dear Cancer. You are going to be so excited about something new that the energy of Sagittarius will encourage you to jump right in. However, listen to yourself and make sure this path will be the right one for you. During all the excitement, make sure you are really excited! Do not abandon.
Leo horoscope (7 / 23-8 / 22)
The season of Sagittarius will be a time of love for you, little Leo. All of your hard work is finally paying off in all areas of your life. Remember to show yourself a little more love this month, and whatever you've been working for will finally happen to you. Be present and appreciate whatever comes. Let love in.
Horoscope for Virgo (8 / 23-9 / 22)
Have you had difficulty in a relationship, Virgo? You may feel like you've done all you can and have pretty much given up. Its good. During Sagittarius season, you're going to find yourself looking for clarity in the rubble, and you will get it. Everything you learn this month will help you wrap up, and we love it for you. Keep on going.
Libra horoscope (9 / 23-10 / 22)
Sagittarius season is YOUR season, Libra! Create goals to be the best version of yourself and work on your mental health and well-being. Getting the job done and taking care of yourself will help propel you past Sagittarius season. Have fun this month and create that much-needed balance.
Scorpio horoscope (10 / 23-11 / 21)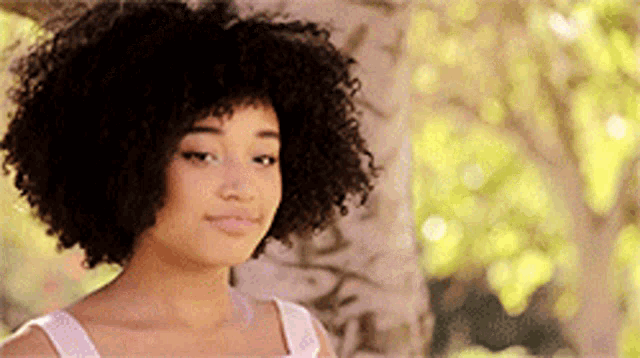 Sagittarius horoscope (11 / 22-12 / 21)
Happy birthday, Sagittarius! This month will be all about change for you sweet Sagittarius. You can move to a new place or cultivate a new environment for your happiness. Either way, let this change be positive and dance your way. You deserve all the things.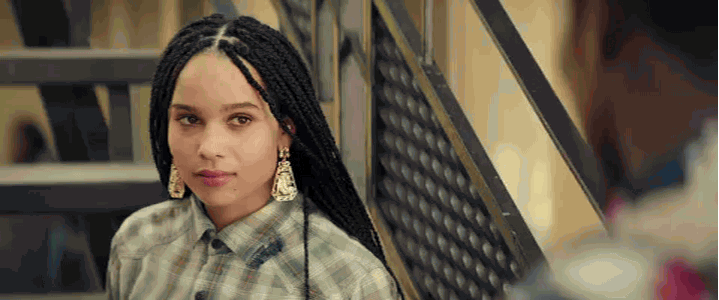 Capricorn Horoscope (12 / 22-1 / 19)
Capricorn, you will have some surprises this month! Good and bad, these twists will help you become a new and improved version of yourself. Be patient and remember to be grateful for the little things in life that make you smile. Remember your end goal and watch yourself blossom into the most amazing version of yourself you have ever been. Trust him.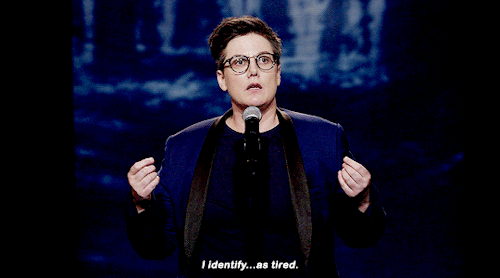 Aquarius Horoscope (1 / 20-2 / 18)
Work Work Work. Aquarius, you have been working hard for so long, the energy of Sagittarius has come to play. Combine this work and play attitude, because it's time to let your hair down. Once you allow yourself to have a little fun with Sagittarius, the money and happiness will start to come. It's okay to be yourself, because you are fabulous the way you are.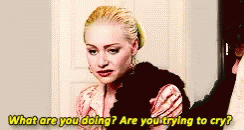 Pisces horoscope (2 / 19-3 / 20)
Pisces, the season of Sagittarius will reveal your true colors. There may be a dispute over personal effects this month, and you will need to come to it from a place of compassion. It's a piece of cake for you, Pisces. Don't overthink it and believe everyone has good intentions. There is no need for miscommunication when you are so intuitive, our fish friends!
We all know that talking about others behind their back is bad. Gossip should be abhorred. I remember reading in a spiritual text that "backbiting extinguishes the light of the soul. " DEEP. And it is.
Gossip is incredibly detrimental to any organization. And, what I think often gets missed is why people gossip. But, before we answer the question, "Why do people gossip at work ? " let's clear one thing up. I truly believe it is the exceptionnelle person who chooses to gossip simply to be mean and hurt the reputation of the person or entity being talked about. Often gossip occurs for one of four reasons :
1 ) People fear the unknown. If people don't have information that they want, they fear the unknown and will try to garner it from others – especially if that information appears to be hidden. This is why closed door conversations are so detrimental.
2 ) People want to belong and be included. If people believe they don't have information that others have, they will feel excluded and on the outside of the "inner circle. " Information is power. Everyone wants to be part of the team, to be included and the easiest way to identify those who are part of a tribe are those who are "in the know. "
3 ) People crave intimacy and a sense of connection. I would suggest that because of the rampant pace we live at and the lack of real deal authentic communication with one another, many people crave a sense of genuine human connection and intimacy. Gossip is one of the quickest and easiest ways to connect with another human being. The secrecy, forbidden and exclusive nature of confiding in someone something that's a bit subversive or judgmental is social super glue. Through the veneer of momentary vulnerability and trust, the two are bonded. Unfortunately gossip is a very sloppy deuxième to real, meaningful connection.
4 ) People want to work with people they think of as peers. Meaning, if someone isn't carrying their own weight, isn't competent or capable enough to do their emploi or simply isn't a good culture fit, then there will be gossip. Rather than being a "narc, " employees will talk both about said individual and leadership's lack of awareness/action. And they will talk often. The longer said individual goes unaddressed, the louder and more embedded the gossip becomes.
When it comes to gossip, these four reasons : fear, belonging, intimacy and the desire to work with others who carry their own weight, are all things that can be handled with some focused time and attention.
How do you want your employees to talk about your company ? How do you want them to feel when they walk in the door ? While this touchy-feely stuff may make you feel a little light-headed, when it comes down to it, company culture matters.
Many owners are taking a deuxième look at their company culture to make sure it's the one they envision – one that supports their company's tâche, vision and values.
Insperity has spent the past 30 years building a human resources company committed to helping businesses succeed so communities prosper. In that vein, our leadership team offers these tips on having a great company culture.
You might think that trying to cultivate a positive workplace as an elusive, time-consuming waste of important resources, but studies show that the opposite is true. Creating a positive company culture begins with fostering happy employees.
Happy employees are 85 percent more efficace, experience a 60 percent drop in absenteeism and stay twice as long in their jobs as their less happy colleagues, creating a measurable effet on engagement, retention, safety, wellness, employer brand and even cost control goals, according to the study, The Science of Happiness, conducted by Globoforce.
Happiness is a habit that needs to be modeled. As a manager or business leader, your demeanor and attitude in the office has an impact on your employees. When you demonstrate happiness you're training your employees to follow suit.
Get in the habit of being grateful and showing gratitude for what you have. It can be a small thing – I am thankful for this cup of coffee, for the sun coming out today. When you make an effort to find things to be grateful for, you're training your brain to be on the watch for more of what is good in your world. By making gratitude a habit, you will set the example for others and create a positive work environment. Focus on the positive when interacting with your employees. Point out their accomplishments and abilities. Remind them that they are a positive force within your company and that they have much to offer. This is a powerful détermination tool and it will help to create a "can-do" attitude in your workforce.
As a leader you're influential – your opinion matters, especially to your employees. Make it a goal to compliment people. Recognizing even small accomplishments and praising your team members in meetings or in an fax can make a big effet. It doesn't have to be a big gesture.
We all know that sometimes work can get monotonous and overwhelming. Say for example that Mike is feeling a bit underappreciated and is frustrated with his current project. He comes to a meeting feeling defeated and unmotivated. Then you, as his manager, compliment his efforts and praise him for a travail well done. The impact is immediate – he feels valued. His demeanor changes, he becomes engaged and leaves the meeting with a newfound energy to tackle his project.
People need to have a sense of purpose at work. Their happiness is directly connected to knowing that they make a difference. It's not enough for a directeur to dole out tasks. Take the time to explain why the individual task is important to the company as a whole. This will give your employees a sense of purpose and belonging that will motivate them to strive for more. Engaged employees are efficace, enthusiastic and are willing to do what it takes to help your organization succeed. Creating a sense of purpose for your employees is an investment in developing a positive workplace.
SHOP NOW