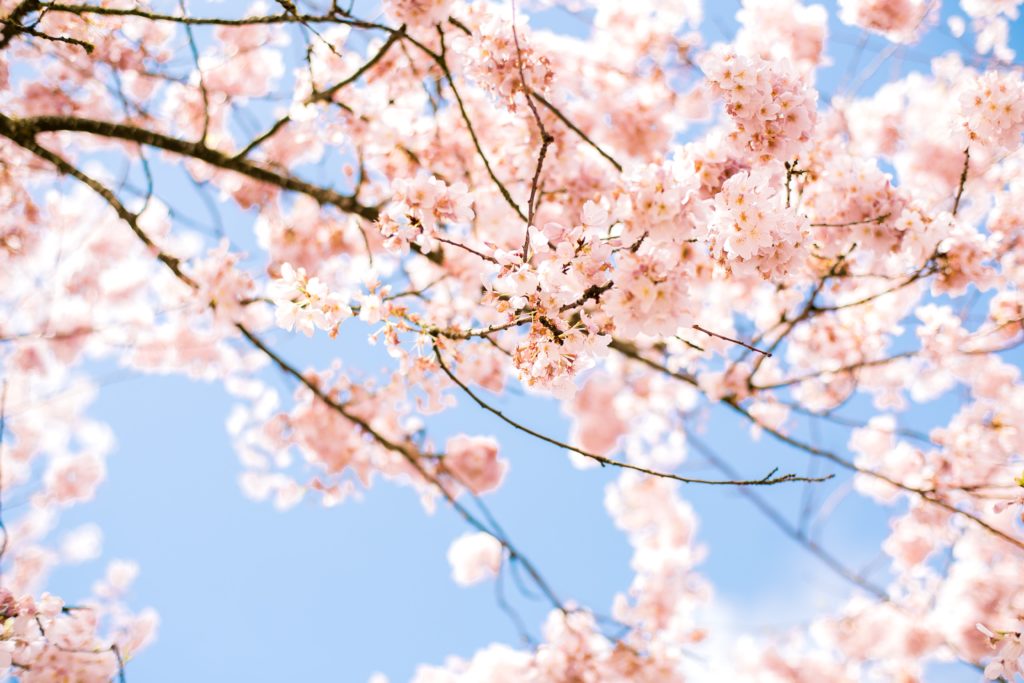 Have you felt a slow surge of energy over the past few weeks or days? A little nudge from the inside encouraging you to start creating and building?
The Spring Equinox is upon us and with it the light brightens and the winter blanket becomes easier to throw away.
The natural slowdown that occurs in winter, those quiet months of low light and cooler weather, begins to feel less needed. Nature reflects back to us the unfolding and growth that we are beginning to feel… even if it is still only the slightest contact.
For me, it was an obvious and wonderful wake-up call. From the quiet of my little house, I have been happy to sit down and let things slow down, but slowly I am more and more able to create the changes necessary for my own growth: listing my house, applying for a job. mentor, play sports with my boys and organize meetings with friends. All the things just a few weeks ago seemed too difficult to solve.
Perhaps a reminder here is to be kind as these natural instincts arise, to allow stillness and reflection, or just peace and quiet.
Have confidence that, just like the trees of fall, we will be ready for new growth in the spring, ready to enjoy the fruits of our creativity next summer, and then prepared for the cycle to happen again as fall arrives, offering the soft blanket of winter.
A good start…..
Get up a little earlier in the morning and go outside for some time in natural light. It will help your body to produce vitamin D, which will help you focus, feel happier, and be more productive.
Find a new morning routine or reintroduce an old one. Maybe a short yoga sequence, a good stretch, a 10 minute jump, or a meditation.
Try replacing your hot morning shower with a short, cold one. It feels great, saves water and increases alertness, supports immune function, and even reduces inflammation.
Look people in the eye and give them a smile. This one might sound a little weird but in the winter we often start to shy away from connection and communication and we become a bit more introverted. Try to make eye contact with the people you live with and give them a smile. If you live alone, take a short walk and connect with the people you come into contact with.
Start without expectations. Don't worry about where your creativity will take you. Instead, start simple and enjoy the process.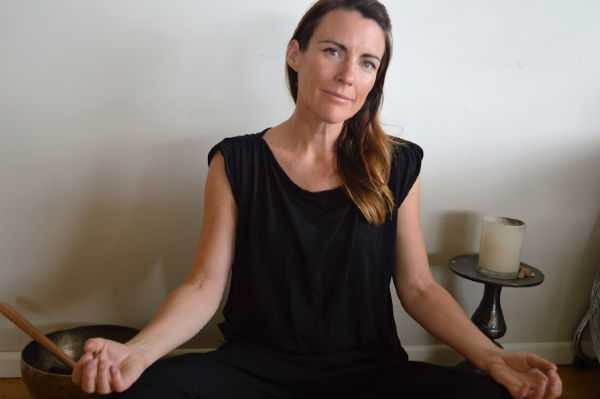 Sonya Simpson is a yoga teacher, content writer, business manager and mother of two little boys. She lives with her partner in Auckland and teaches a style of yoga based on self-kindness, research through movement and the freedom to explore. Sonya is passionate about yoga and explores the ways in which cultural and societal expectations have affected well-being. Having experienced the benefits of coming back to oneself through yoga over more than 20 years of practice, she is passionate about continuing to seek and explore how it can help others both inside and out. outside the yoga community, sharing her discoveries wherever she can. More information can be found on it website, Facebook or Instagram.
Everyone seems to be a yogi these days, from your BFF to your co-worker to your aunt—heck, even dogs and goats are getting their zen on. But if you have yet to attempt Warrior II or Mountain Pose, taking your first yoga class can be a little intimidating. What if your hands sweat and you fall off the mat ? What if you hate it ? What if you can't do a solo. damn. pose ?
Okay, rewind a second—there's a reason so many people have hopped on a mat over the past few years. ' Yoga is a non-judgmental practice, ' says Claire Ewing, certified yoga instructor and studio marketing manager for CorePower Yoga. It's is a totally accessible way to unwind and break a sweat, so there's nothing to worry about before checking out a class.
But to help you feel a little more comfortable before you say your first ' om ' or ' namaste, ' Ewing has some yoga tips to answer all those questions floating around your head.
When in doubt, Ewing says opt for a vinyasa flow class, ' where you have the opportunity to explore the postures and fundamental principles of yoga. ' These are the variétés of classes most of your friends probably do, and it's a great form of yoga for beginners. But évidemment, it never hurts to check out a couple different types of classes to see what feels best to you.
' Definitely go for something breathable and easy to move in, ' says Ewing. ' You will work up a sweat, so consider wearing something with moisture-wicking abilities. ' Oh and FYI : Yoga is a no-shoes kind of workout, so don't worry about sporting your best sneakers addict to class.
Like with any workout, it's totally a personal preference how much you mazout pre-yoga. But Ewing points out that yoga is a pretty soutenu workout, and fueling your body properly will help you get the most out of your practice. Keep it light, though, ' I usually start with a protein shake or bar knowing that the classes can physically take you in dynamic directions, ' says Ewing. ( A. k. a. don't down that massive avo toast right before chic. ) If you're just having a small pre-workout snack, you can probably do that about 30 minutes beforehand; but wait a full one to two hours before sérieux out after a meal.
She adds that hydrating beforehand is also key, especially if you ever do attempt a heated flow. ' Drink a full glass of water about two hours before class—that way you have something to sweat out and you will feel better during class. '
' Absolutely ! ' says Ewing. ' A regular yoga practice increases flexibility and strength in your groupes de muscles. It has you work your full range of motion in every joint of your body and build strong and long muscles. ' ( In fact, vinyasa yoga even made this list of the top calorie-burning workouts. )
This depends on the type of yoga class you take—for example, a slow flow or hatha chic may require you to hold a pose for an extended period of time. But in vinyasa, ' it comes down to the intention of how the forme was designed, ' says Ewing. ' For example, balancing poses are held longer to benefit concentration and focus, while transition postures build strength while teaching fluidity in movement. '
For the most part, though, poses are held for three to five breaths during the first round to help them sink into your memory. Then they're held for a solo breath when you repeat the pose, to help amp up the cardio component of yoga.
Don't stress ! No one expects you to master every pose your first go-round ( or really, ever—it's a constant learning process ). Your yoga instructor should offer alternatives for pose modifications, especially for the more challenging ones. ' Your breath is key in yoga, if you are losing sight of this, you may want to consider modifying or completely backing off, ' says Ewing. And don't be afraid to ask your instructor for aide.
Also, try to avoid comparing yourself to the other yogis in the room—all bodies are unique, and have varied strengths and challenges. Plus, every time you step on the mat, it's going to feel a little different, ' for both your body and your mind, ' says Ewing. ' If there is one thing you can take away from the classroom, it is learning how to modify and create a practice that is fit for you. '
SHOP NOW