It has been a year unlike any other in most of our lives.
The global healthcare pandemic has tragically resulted in loss of life and suffering. It has created significant economic disruption for businesses and individuals. Social unrest across the country, while raising awareness positively, has also contributed to a disturbing environment creating even more uncertainty, stress and new obstacles in all aspects of life. Natural disasters such as hurricanes and forest fires continue to add to the mix.
For business leaders, the individual and cumulative effect of these events presents many challenges as we determine how best to continue to serve our customers, engage our employees, facilitate necessary changes and position our businesses. for the future. It would be understandable to get caught up in all the negatives. Focus only on the short term. Be reactionary rather than thoughtful and strategic. In a difficult year like 2020, the way we react can make all the difference in the world. In the face of multiple crises and great uncertainty, this is in fact an opportunity to accelerate change at the level of the individual, the company and the industry.
There are ways to use a crisis as fuel to accelerate business growth and innovation. Hard times can help us focus on what is important and what is not. When focused on mission and purpose, and armed with the right outlook, one can quickly eliminate meetings, initiatives, and projects that are not mission critical. The long-term effects of this situation can and should build muscle memory and operational strength in order to maintain this level of focus even when the seizure subsides. It can create lasting and impactful positive changes.
The same is true at the individual level. Dealing with crises is a great time for personal reflection and, just like in business, a time to clarify goals as well. While we may feel the urge to get through it each day, there is no better time to take stock of why we do what we do and how we spend our time, energy and our capital - both professionally and personally. Whatever the industry, it is important to find a purpose. For those of us lucky enough to help ensure mobility and independence, this is not a difficult task. What we do has intrinsic meaning and purpose. But the test during tough times is to make sure we use it as a guide for the clarity and focused decision-making that is so needed when surrounded by chaos and negativity. Rarely will we go wrong in basing all of the energy and effort on accomplishing the mission and purpose that brought so many of us into this space in the first place.
Many individuals and businesses have stood up to face the circumstances brought by 2020. I certainly don't have all the answers and Numotion as a business either. But I wanted to share a little insight into how we are reacting and transforming through the events of 2020 with clarity and purpose and how we are becoming stronger as a team and, in my opinion, as an industry.
Here are 4 specific answers that have guided decision making at Numotion during this difficult year:
1) Be truly essential for our customers
2) Relentlessly Pursue a Caring Culture and Unlock Employee Engagement
3) Courageously and openly embrace diversity and inclusion
4) Adapt and accelerate in the event of a crisis in order to transform and develop deeply


Respond with clarity and objective to the events of 2020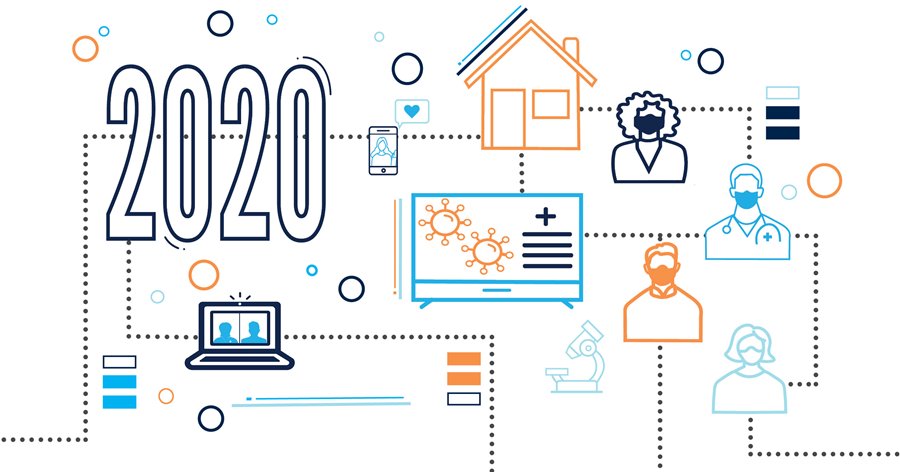 Stand on any gymnasium floor and look up – way up. At first glance, it doesn't take much to imagine the level of sophistication in some of the equipment located overhead, not to mention the process of safely installing it. But with today's technology and automation being built into so many of these products that are used on a daily basis, the question that often comes up is how to manage it all.
Many choose to have manual systems and equipment in place for reasons such as simplicity or with budget in mind. While there is nothing wrong with this type of operation and equipment, in terms of operational optimization, many are trending in the opposite voix.
With everything from BASKETBALL BACKSTOPS that fold up into the ceiling or off to the side, to gym divider curtains, scoreboards and even volleyball systems, the modern gymnasium is becoming a connected one. With most of these products coming with independent electric controls, innovative solutions to manage them are now on the forefront.
Located along the Rideau Canal, one of our most recent projects brought us into Canada's national capital to work on another gym partition that needed replacing.
Originally founded as an all-girls school in 1928, IMMACULATA HIGH SCHOOL opened with an initial enrollment of just 85 at the site of the former Christie mansion. The following year, enrollment nearly doubled, and a new building was quickly constructed, and the school's first commencement followed.
It wasn't until 1978 that male students were enrolled at the school as enrollment swelled to nearly 1, 000 students towards the end of the 1980s. After 65 years of education, the school officially moved to its current location along the canal and currently serves as home to the school's sports team, the Immaculata Saints.
In search of a new set of rugby goals for one of their biggest athletic parks, the City of Toronto once again came knocking at our door. Having done a few projects together in the past, they are a group that we truly always enjoy working closely with. When the time comes to outfit an outdoor venue, we are always flattered to make the bermuda list of potential partners. In early 2020, the city was in search of a new set of rugby goals for EGLINGTON FLATS, located in the York region. Constructed on the Humber River Floodplain in 1954, today the park is heavily focused on sports, with six soccer fields, four field hockey pitches, a football field, winterized sport tennistique petits and bien sûr, the rugby field.
While we all certainly enjoy watching something come to fruition, there is something extra special about being involved in the revitalization of something as well. Over the years, we've been blessed to be involved in a number of these variétés of projects ranging from local community centres and schools all the way to nationally recognized institutions such as Queen's University.
We've been granted access to stripped out gymnasiums and open athletic fields to style and eventually install state-of-the-art athletic equipment and infrastructure. From simple bleachers, to basketball systems to complete grandstands designed to accommodate tens of thousands of fans, these projects have and always will hold a special place in our hearts.
SHOP NOW