The Complete DMHA Guide [2020]
While we wait for updates with the DMAA case, DMHA has swooped in and taken its place. In fact, almost every product containing DMAA now features DMHA. But what is this "new" ingredient and what can we expect from it? We're covering these questions!
Have a specific question? Jump to your answer!
Have an uncovered question? Comment Below! Or send us an email HERE!

What Is DMHA?

As we've said time and time again…
DMHA is a DMAA-like stimulant. (1) Originally, or at least medically, it's used as a decongestant. In supplements, it may help  improve performance and increase weight loss. But, you're not likely to see "DMHA" on the label of your favorite pre workout or fat burner. It has a TON of different names but here's a short list of the common ones: (2)
1,5-Dimethylhexylamine
1,5-DMHA
2-amino-5-methylheptane
2-amino-6-methylheptane
2-aminoisoheptane
2-Heptylamine, 6-methyl-
2-Isooctyl amine
2-Metil-6-amino-eptano
6-Amino-2-methylheptane
Amidrine
Octodrine
Vaporpac
Background
This ingredient can come from nature or be made synthetically. Generally, companies are more likely to make it synthetically due to this being the cheaper method. But, it comes from the Juglans Regia tree. In products like (spoiler) Hydroxyelite, this is labeled as Walnut Bark Extract. We'll talk more about this product and more below but feel free to jump to it!

Is DMHA Legal?

Short answer: As of today, Yes!
Detailed answered: Yes, but it's complicated. In April of 2019, the US FDA did send out warning letters to manufacturers to remove DMHA from their products. This was due to companies not submitting a New Dietary Ingredient Notification (NDIN), which is required for all new dietary ingredients. Or if DMHA was an unsafe food additive. (3)
But here's the thing-
DMHA isn't new. It's a constituent of walnuts, which has been around for long before any FDA Law. So this isn't a strong enough case to ban the ingredient. But, what about it being "unsafe"?  Hi-Tech Pharmaceuticals, along with other companies, have been selling products with DMHA for 2(+)  years now. With no serious issues from consumers when taken properly.
And let's not forget it's medical use as a decongestant, which has been instated in the 1950s. (4) Therefore, we can't really ban it for this reason either. And don't worry if you've grown to love DMHA as much as we have, Hi-Tech has fought the FDA for it. And continues to fight for DMAA.
What About Sports?
Being legal in the US is great and all, but what are the chances of a false positive on a drug test?
It's possible. We can't guarantee it will or won't. Generally, if this is a concern for you, we would advise you to stray away from risky products. Not just ones containing DMHA.
But, for this matter, we have a statement from the U.S. Anti-Doping Agency:
"Categorized as a stimulant under the World Anti-Doping Prohibited List, octodrine is prohibited in-competition. Because clearances times depend on many individual factors, USADA cannot advise athletes on when they should discontinue using a substance to ensure that it has completely "washed out" from their body. Octodrine is not included in FDA-approved medications for any medical condition, so USADA would not grant a Therapeutic Use Exemption (TUE) for a product containing the substance." (5)
If you're an athlete or if your profession limits what kind of supplements you can take;
Send us an email or talk to one of our Live-chat agents before you buy a product. We can help guide you to products that have been okayed before.
How Does DMHA Work?
As we've mentioned, DMHA is a stimulant. It's structurally similar to 2 familiar compounds (maybe more):
1,3 Dimethylamylamine (AKA DMAA)

Amphetamine
Based on that alone, there's an expectation that it will act like both these compounds. Just not as potently.

Diving in deeper:
There, unfortunately, isn't many human studies on DMHA to back up its effects. But, due to the methyl group on the alpha carbon, it should have a half-life similar to DMAA and Amphetamine (9-11 hours). And it should act as a monoamine releasing agent (MRA) of catecholamines like DMAA. This includes dopamine and norepinephrine.
Then DMHA binds to the trace amine associated receptor 1. This will temporarily prevent the re-uptake of dopamine and norepinephrine into the presynaptic nerve. By doing this, these catecholamines remain active in your body for longer. This attributes to the euphoric and wakeful feelings we get from ingredients like this. (4)
What To Expect From DMHA?
Alright, so we've gone through what happens in the inside. But, what effects can you expect?
Again there are not enough human studies to back up these effects. The following information is based on customer feedback and our anecdotally experiences. Everyone will have a different experience and because DMHA is rarely taken on its own, we can't guarantee any effect is directly because of it.
With that little disclaimer out:
What's the feedback?
Customers state the effects last several hours. And that they felt a heightened sense of euphoria during that period of time. This is what we can predict based on the structure and similarities to DMAA. As far as any crash goes, it was reported as a much smoother come-down.
But, adversely the come-up is also gradual. So if you're looking for a spike of energy, DMHA isn't for you. Customers also explained that they felt some appetite suppression with the DMHA. This is generally going to be tied to stimulants.
Are There Side Effects?
Any stimulant will have its fair share of risks. Some of the reported side effects include; (3)
Nausea

Energy crash

High blood pressure

Heart palpitations

Labored breathing

Hyperthermia
Reading that list might scare you away from the products below. And if these side effects are a concern for you, you should, in the very least, consult a doctor. But, it wouldn't be fair to paint DMHA as the bad guy. Not without comparing the side effects to more common stimulants, such as caffeine: (5)
Anxiety

Insomnia

Digestive Issues

Muscle Breakdown (in large amounts)

Addiction

High Blood Pressure

Heart palpitations

Fatigue

Frequent Urination
Comparisons
Congrats! We're almost at the end of the post. Now we've reached the good stuff (and probably why you're here).
DMAA VS DMHA
We've already tapped into this a little in the "What To Expect" section, but here we're getting as deep as research lets us. And your feedback of course. To start off, let do a review comparison of our top selling fat burner Hydroxyelite.
Way back when it had DMAA our reviews looked like this:
The Structure:

DMAA contains two methyl groups located directly next to the NH2 group on either side. This makes it very effective at blocking MOA and increasing potency.
Compare the structure of DMAA  to the structure of DMHA and you'll understand why DMHA is said to have about 70-80% the strength of DMAA.
The overall opinion on DMHA to DMAA is that it has a lot of the focus elements, but comes a little short in the energy department. The good news though is that the crash from DMHA is reported as much smoother. Allowing consumers to continue to have a good day long after the stimulant has worn off.
DMHA vs Ephedrine
So the thing with ephedrine is that it hasn't been available for use in dietary supplements in the US for a long time. It's not illegal though! Much like DMHA, ephedrine has its use in medicine. In fact, it's also a nasal decongestant. It's one of four active components from the plant Ephedra. Now supplements use just ephedra and remove the ephedrine alkaloids. But back in the day ephedrine was very popular for ECA stacks (ephedrine, caffeine, and aspirin). (6) And it's really common for fat burners today to mimic this stack with ephedra.
But besides their medicinal use, what do these compounds have in common?
It's actually structurally similar to not only DMHA and DMAA, but also Amphetamine.
But what do people think?
It's varied, to say the least. Some people feel DMHA is more like ephedrine than DMAA and some say the opposite. The clear thing is that they are related, which is why even in medicine they share a purpose.
What Products Have DMHA
A lot. It's actually very popular in fat burners and pre workouts. So we'll try to include as many popular products as possible but keep in mind this isn't the full list.
Fat burners
*In no particular order*
So Far , So Good ! Review by Kevin
I bought this product a week ago and it has been great so far . In 7 – 8 days using the product I have lost almost 5lbs. I have noticed that my hunger & cravings have been greatly reduced. I usually take one Pill in the morning & one pill at night. It might still be too early to tell whether this product if effective for an extended period of time but so far it has worked as advertised . Definitely a great alternative to the discontinued OXYElite Pro. Give this product a try ! 
Energy! Review by Nicole
I definitely felt an increase in energy and it also controlled my appetite. Like with many others like it, after awhile the strength wears off so I would recommend a break of at least 2 weeks before starting a 2nd bottle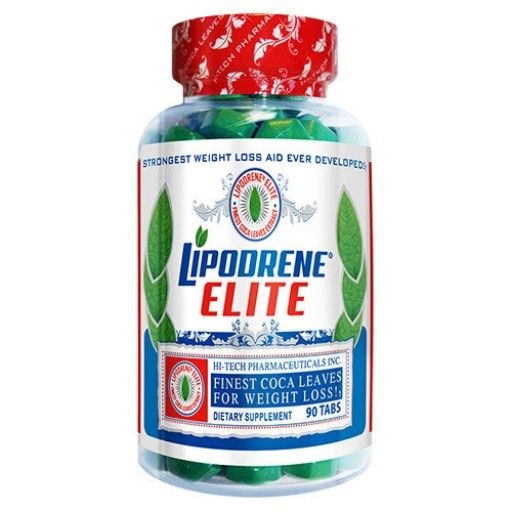 LOVE IT Review by Felicia
I tried Lipodrene back in November and loved it. At first, I heard my fit friends talking about how much energy and focus it have them. At the time, I was not eating clean and honestly could not relate. However, as soon as I cleaned up my diet, I began to feel the same energy and focus, and the pounds started falling off. I took a break for a few months and just started again. It works. I love this product! 
Synadrene Review by James
Great energy and curbs appetite. But even though this is the "copy of synedrex original" you do not get a euphoric feeling from it. Synedrex original was 900 mg this is 800 mg their formulas are slightly different. It can also make you feel sick or nervous. Very strong! I've tried it all… be careful with this one if you're in bad health.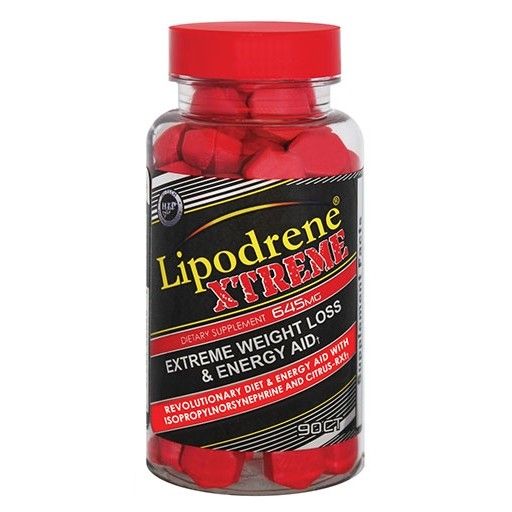 Just what I was looking for Review by Karin
Clean energy laser focus after all of these years looking for anything close to Eca stack that felt good …finally keep it up hi tech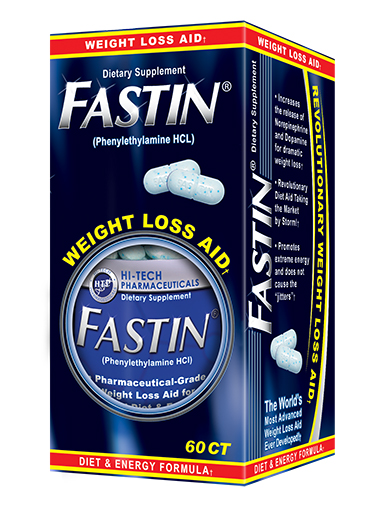 Fastin Review by Candice
I have used Fastin intermittently over the last 10 years. So obviously I LIKE it. Gives me energy to repave the driveway, wakes my brain up and improves each and everyday!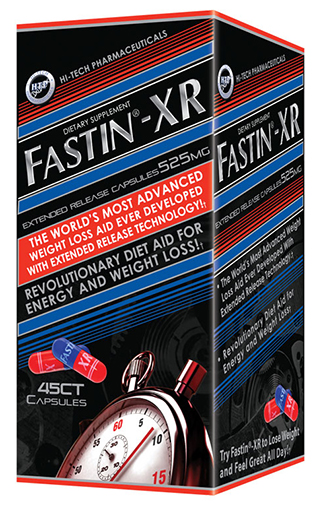 Favorite Product Review by Lex
This is one of the strongest fat burners I have tried and I've tried many. Fastin XR is really good in terms of helping with weight loss and it suppresses my appetite. I have taken it it for about 4 weeks so far, I am down 15lbs ! 
Great Product Review by Rachelle
I have been taking these for 4 days and I have noticed a significant reduction of my appetite. I'll definitely be ordering more soon!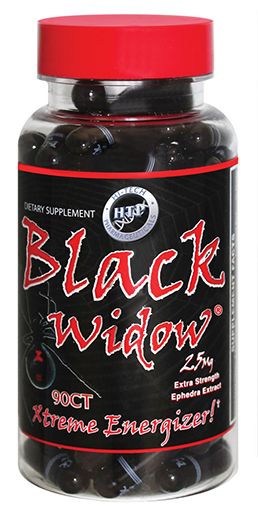 Effective! Review by Laurie
This product is advertised truthfully. It does what it says it will. 
Excellent Product Review by Connie
Premium Product. Already lost 5 lbs this week and gives me lots of Energy! I will be ordering again!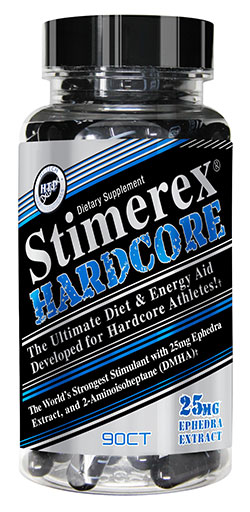 FANTASTIC Review by Ben
It is everything I hoped it would be. It provides energy and appetite suppression. But don't take it too late in the day you may not be able to sleep. I found that out the hard way!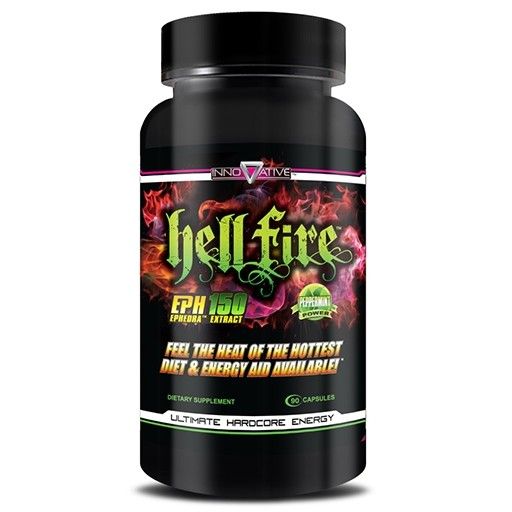 truly a good experience Review by Matthew
So I'm only 2 weeks into taking Hell fire, so I won't boast about a huge weight loss of anything like that. Yes I'm dropping, Yes my abs are already ALOT MORE defined, but the biggest take away from this product so far is the RAZOR sharp focus. It feels like I'm on adderal but more importantly I'm just getting more done in training and outside training. A real product that works.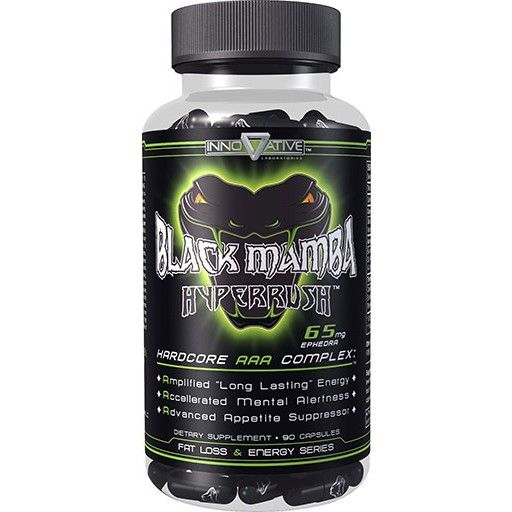 Simply the best!! Review by Mary
One of the few products I will happily purchase again and again. Extremely effective, but without any jitters. Slight nausea at first, but goes away after a week or so. 1 in the morning and 1 mid-afternoon get me through the day! 
Mindblown Review by Kev
I recommend starting at 1 pill/day like the bottle says. They will made me feel nervous and jittery the first few times. But this fat burner will make you sweat so. Usually 1 pill lasts all day for me. They also suppress appetite A LOT. 
New Version ??? Review by Ally
Im a fan of the old version but they seemed to have got this right without changing very much.
I barely notice the difference between 1,3 and dmha. I don't get that spike of energy like with the 1,3 but it feel more smooth. Not the strongest appetite suppressant tbh but still great.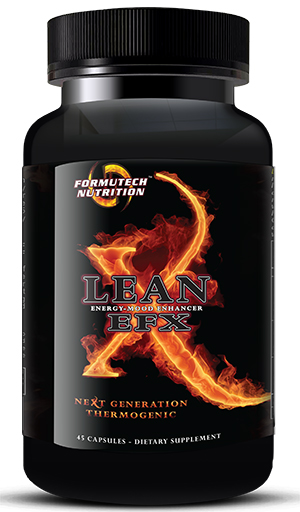 So far, so good! Review by Jennifer
Definitely gives you a nice positive energy with no jitters. Sweating seems amped up too when exercising. Have only been taking less than a week so will have to see with weight loss. 
Wow!! Review by Thomas
Great product. Purchased last week. Good energy and great appetite suppressant. Highly recommend to others and friends 
I dont eat that much at all and have good consistent energy allll day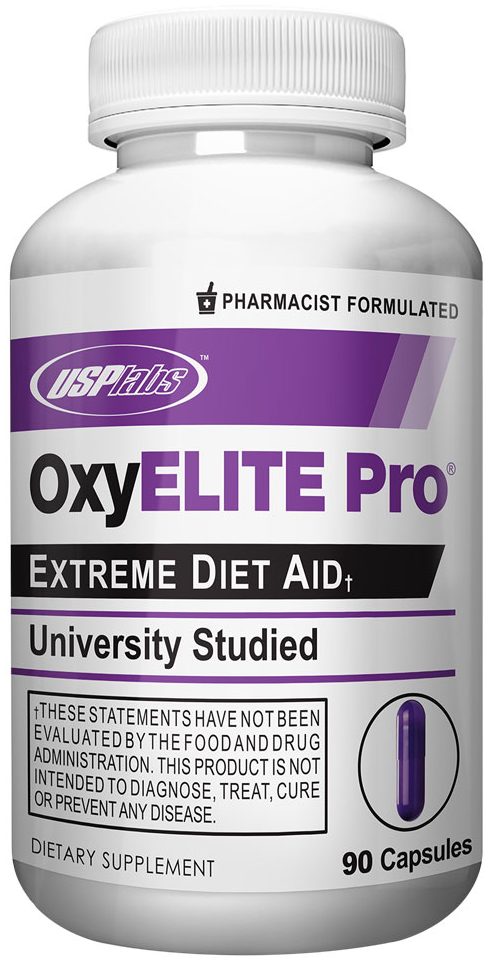 Finally Back! Review by Tony
I have taken both the old and the new version and I have to say that it works just as well for me. Its very effective, giving me a lot of energy with out the jitters. It kills my appetite and motivates me to push harder in the gym. I have dropped a couple of LBS since taking it. Gotta love that its finally back.
Pre Workouts
*In no particular order*
Best pre Review by Tom
This is an extremely potent pre workout. Take half of the serving for several days and depending on your body tolerance increase the dose. Awesome product! I've been using it for several months now.
Wicked preworkout Review by Chris
2 scoops of this stuff will get you where you need to be… the DMHA will give you focus and energy for hours! 
Best pre workout ever Review by Dustin
The only reason I didn't give 5 stars was flavor. Very very bad aftertaste but the best pre workout I've ever taken. Clean energy, no crash, unreal pump. Definitely going to be my go to from now on 
My Go-To Review by Vic
This is my favorite Pre-Workout ever. I have had the best workouts since I started taking it. I recommended this to my co-worker and he loves it too. Try it!
Love it Review by Joe
Love the bit of protein in with the mix. I had one of my best shoulder days the first day I took Ultimate Orange. Think I'm a lifelong consumer now. 
Love this Review by Eric
This is one of the only pre workouts I can go to again and again. The DMHA and caffeine content is strong and effective! The spiked punch is my favorite flavor. (Posted on 6/21/2019)
AMAZING!!!!!! Review By dennylolo
This was an easy and fast ordering process. 3 days and my product was delivered. AMAZING at how fast it got to my front door. What's even more astonishingly Amazing was the product. OMGOODNESS!!! The BEST PRE-WORKOUT I have ever USED! The pump is unbelievable, the focus is real and I sweat like a pig in a blanket at the GYM! My new all time favorite PRE-WORKOUT. Btw, the poprock flavor is rocking my world. So tasty. I LOVE THIS STUFF! (Posted on 8/18/20)
Disclaimer:
† While the intention of the information above is for reference only, it is our goal to maintain and display accurate information. But, we can't guarantee it represents the latest formulation of the product. But If you have any concerns, please visit the manufacturer's website. Also, the information above is not a representation of our views at Same Day Supplements. Rather, these are the views and information provided by the product's manufacturer. The Food and Drug Administration has not evaluated these statements. Finally, the intention of this product is not to diagnose, treat, cure or prevent any disease or illness.
References:
https://www.sciencedirect.com/science/article/abs/pii/S0731708518301821
https://www.fda.gov/food/cfsan-constituent-updates/fda-acts-dietary-supplements-containing-dmha-and-phenibut
https://www.ncbi.nlm.nih.gov/pmc/articles/PMC5836053/
https://www.usada.org/octodrine/
https://adf.org.au/drug-facts/caffeine/
https://www.ncbi.nlm.nih.gov/pmc/articles/PMC155439/
Advertising
click here to discover more

In some distant, parallel universe, the laws of responsibility are reversed. Work is something you do in your spare time. Working out, on the other hand, is an essential life task—something to which you devote countless hours to survive in society. In this bold, fitness-driven world, your benefits include being strong, looking fantastic and feeling even better. Life is good. Reality check. No matter how much daydreaming you do, that alternate setting doesn't exist—unless your name is Jay, Ronnie, or Victor. In this time and place, working out plays deuxième fiddle to a number of obligations. And since your time is valuable, you can't waste one second on a bad workout. Hell, the good ones are tough enough to plan for. Strained reps, poor energy levels, incomplete sets, longer-than-desired workouts, and shoddy results can leave you feeling like your time in the gym is all for naught. But there are things you can do before and after you head to the gym to ensure supercharged workouts today, tomorrow, and beyond—tips that can improve your efficiency, strength, even your time spent with the iron. If you're going to schedule your day around the gym, make sure you head in there well-rested, your strength tank topped off, your playlist ready to go, and the following pointers in tow. The result ? A stronger, fitter body. Now that's a reality worth reaching for.

Your workout doesn't start when you walk into the gym—it begins when you wake up in the morning and continues throughout the day. Preparations go beyond just packing your gym bag. They start with eating the right things at the right times to increase your body's productivity at the gym. In addition to your usual nutritional goals, you should observe that what you're eating is meant to power you through your workout. So choose wisely.

Before your workout, whether you train before work, or in the evening after work, there are certain things you can and should do to gear up for the battle ahead. Again, nutrition plays a part, but your supplements are what will put you over the top. Taking the right supps during this essentiel window helps get your body in a place to grow from today's séance.

During your workout you don't want to be a going-through-the-motions kind of guy in the gym. If you've gone through the dysfonctionnement of suiting up for a workout, you'd best be getting after it hard. These tips are all designed to help you maximize intensity and strength today to help you look better tomorrow.

Immediately after your workout you should start looking ahead. Your body needs the right fuel to grow and repair itself over the next few days, and you need to start getting ready for your next bout with the weights. That recuperation and preparation starts now. By following these post-workout protocols, not only will you enhance your body's ability to grow from today's beatdown but you'll also get yourself right and ready for tomorrow's trip to the gym.

Always be in a constant state of readiness. While most of the following tips are geared around pre- and post-workout times, there are some things you can do at different times of the day to get the most out of your workouts. Remember cruising through a set of heavy squats may not be as tough as actually finding enough time in your day to get yourself to the gym. If that's the case, you need to take every step possible to make sure you get your money's worth while you're there. Every set—every rep—is an investment in your physique, and you don't have the capital to waste on bad workouts. It's a commitment you've made to yourself, and as the saying goes, anything worth doing is worth doing right.

Researchers at Loughborough University ( U. K. ) discovered that when athletes ate slow-digesting carbs such as whole céréales for breakfast and lunch, they had lower insulin levels and burned more fat during the day. The athletes also had more résistance and burned more fat during exercise compared to those who ate fast-digesting carbs such as white bread or plain bagels. Be sure that all the meals you eat before your workout, including the one immediately before, include about 40g of slow-digesting carbs such as oatmeal, sweet potatoes, fruit, buckwheat ( see tip No. 4 ), or whole-wheat bread.

A University of Maryland School of Medicine ( Baltimore ) study reported that a high-fat meal blunts the ability of nitric oxide ( NO ) to dilate blood vessels for up to four hours. That means less blood flow to groupes de muscles and less of a muscle pump, which is even more costly if you've invested in an NO supplement. In the four hours before your workout, avoid eating large amounts of fats, such as the obvious mal bouffe fare and packaged foods ( even if you're in a mass-gaining période ).

In some distant, parallel universe, the laws of responsibility are reversed. Work is something you do in your spare time. Working out, on the other hand, is an essential life task—something to which you devote countless hours to survive in society. In this bold, fitness-driven world, your benefits include being strong, looking fantastic and feeling even better. Life is good.

The same University of Maryland researchers also discovered that consuming a small green salad with a high-fat meal prevented the adverse effects on blood vessel dilation, likely by enhancing NO. About two hours before you hit the gym, include a green salad with low-fat dressing with your meal.

SHOP NOW