Take control with clothing collection from 9 Week Control Freak, designed exclusively by Autumn Calabrese is now available in the United States and Canada!
Interested in incorporating the style of 9 Week Control Freak into your workout?
This clothing collection takes up the graffiti of the board with vivid and bright graphics that will help you overcome the most difficult workouts!
With two new styles and an accessory, this collection is perfect for sweating and giving it all.
Stock up on items with our SPOTLIGHT launch promotion: buy the classic tank top and receive 20% off any additional 9 Week Control Freak item plus FREE SHIPPING on all other garments in your order. Use promotional code: PROJECTOR
Buying a Challenge Pack?
To have minus 20% on the classic tank top to purchase any item from the 9 Week Control Freak program. You just need to add it to your basket to benefit from the reduction.
Autumn Mesh Tank Top
Automne designed this flowy tank top with a mesh underlay for maximum ventilation. Keep the style without sacrificing performance.
This open-sided tank top can be layered over your favorite T-shirt or worn over a simple sports bra.
Composition: 95% cotton, 5% elastane, mesh: 100% polyester
Price: $ 30. Coach price: $ 24
Unisex sweatshirt
Soft to the touch, this relaxed fit unisex hoodie combines style and versatility, making it the perfect garment to keep warm.
And in addition it has a kangaroo pocket!
To be comfortable, it is recommended that men choose the size larger, and women, their normal size.
Composition: 65% cotton, 35% polyester
Price: $ 55. Coach price: $ 44
Cap
This bright graphic cap is light and dries quickly. It is versatile and can be worn both during training and on the street.
The tongue at the back allows it to be adjusted to your head circumference and the mesh panels provide additional ventilation.
Composition: 100% polyester
Price: $ 20. Coach price: $ 14
Classic tank top
Our most popular tank top is semi-fitted to perfectly conform to your body shape. Its even more stretchy fabric allows you to move freely.
Composition: 95% rayon, 5% elastane
Price: $ 30. Coach price: $ 24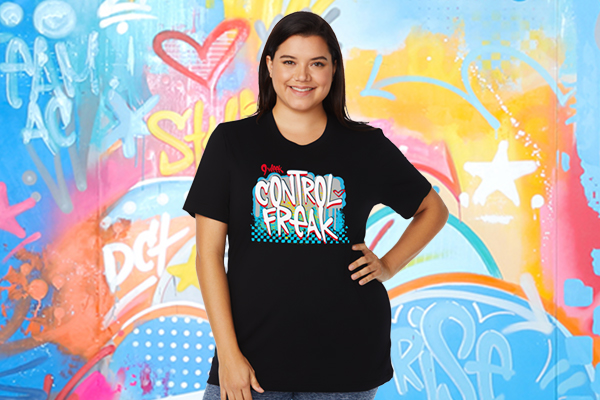 Classic T-shirt
Made from lightweight cotton, it's soft, comfortable and versatile to go with you all day long.
Composition: 100% cotton
Price: $ 30. Coach price: $ 24
Advertising
click here to discover more

Going to the gym is a great habit. But when life gets in the way, sometimes you just can't make it there. That's why it's important to have a home sport room. A indispensable for anyone serious about staying fit, a home gym lets you get your workout in without ever needing to leave the house.

HERE ARE SOME OF THE GREATEST BENEFITS OF HAVING A HOME FITNESS ROOM :

1. HOME GYMS MAKE IT EASIER TO STICK TO YOUR FITNESS ROUTINE.

According to the etats du nord de l'amérique Department of Health and Human Services, every week, adults should get at least 2 hours and 30 minutes of moderate-intensity exercise, or 1 hour and 15 minutes a week of vigorous exercise—or a blend of the two. The HHS also recommends that you spread your workouts throughout the week and include muscle-building workouts at least twice a week.

Sticking to an exercise routine is easier said than done. But with a home fitness room, you can get the workouts you need all from the convenience of your own home. Using private equipment, you get to avoid the traffic that comes with the gym commute, skip the lines for workout equipment, and exercise on your own time. With your home gym, if you exercise any time you have 30 minutes to kill, you'll get your 2. 5 hours in before the weekend with time to spare.

2. A HOME GYM LETS YOU AVOID BAD WEATHER.

Bad weather is one of the most common reasons that people break their workout routines. Although it might seem like an excuse, oftentimes it's a legitimate safety concern. There are almost 6 million car crashes annually, and 21 percent are weather-related. About 70 percent of weather-related car incidents happen on wet pavement, and another 18 percent occur during snow and sleet storms. Every year, almost 5, 000 people die in these crashes.

When you have a home fitness room, you don't need to worry about the commute to the gym and can exercise from the comfort and safety of your own home. Having a home gym doesn't just help you stay fit; it can also save your life.

3. HOME GYMS LET YOU EXERCISE IN PRIVATE.

We know that exercise helps to relieve stress and anxiety. But what if going to the gym makes you feel so nervous and intimidated that you don't get the exercise you need ? You can end up in a vicious cycle of anxiety because you're worried about people judging you. If this sounds like your experience, you're not alone. Almost 65 percent of women and trente six percent of men avoid going to the gym because they're afraid of what other people might think. People mostly fear judgment about their weight, but there are many other reported fears, such as :

Using equipment incorrectlyDoing exercises wrongWearing the "wrong" clothesNot looking or being athletic enoughLooking awkward while exercising

But when exercising in your home gym, you won't have to worry about any of these things. You can wear whatever you please, huff and puff as loud as you want, and watch the dorkiest Netflix shows while you work out and no one will judge you … except maybe your family.

4. A HOME GYM LETS EVERYONE IN THE HOUSE GET THEIR EXERCISE.

Speaking of your family, when was the last time they worked out ? All members of your household – kids, teens, adults, quinquas – need an age-appropriate amount of exercise. We've already talked about exercise for the average adult, but what about exercise for younger or older family members ?

The World Health Organization says that young people ages 5 to 17 should engage in at least 1 heure of physical activity at moderate to vigorous intensity. The majority of their workouts should be aerobic, with bone-loading and muscle-strengthening exercises added several times per week. Ideally, older adults should get the same amount of exercise as their younger counterparts. Folks who aren't able to reach those minimums—150 minutes of moderate-intensity or 60 minutes of high-intensity exercise – should progressively do as much as they can. Even older adults with limited mobility should be réactive at least three days per week to prevent falls.

As difficult as it is to get yourself to the gym, it's even harder to get your kids or older relatives there. With a home sport room, you can be sure that the people under your care are exercising as much as they should.

5. YOU CAN DESIGN YOUR HOME GYM ANY WAY YOU WANT.

At the gym, your workout is limited by the gym owner's equipment. Maybe that equipment works for you, but maybe it doesn't.

Luckily, you can design your home sport room any way you want. Do you want a rower ? Get one. Do you like a particular kind of treadmill or brand of elliptical ? Done. Do you have a spouse or friend you would like to work out with ? Get two of something. When the gym is in your home, you get to decide what goes in the space.

The possibilities are endless ! But don't feel intimidated by your possibilités. If you aren't sure how to start building your home sport room, there are professional sport consultants who can look at your home space, listen to your workout needs, and help you design a personalized home gym. And, the best part ? Home consultations are free at G

Ready to Get Started ? At G

SHOP NOW