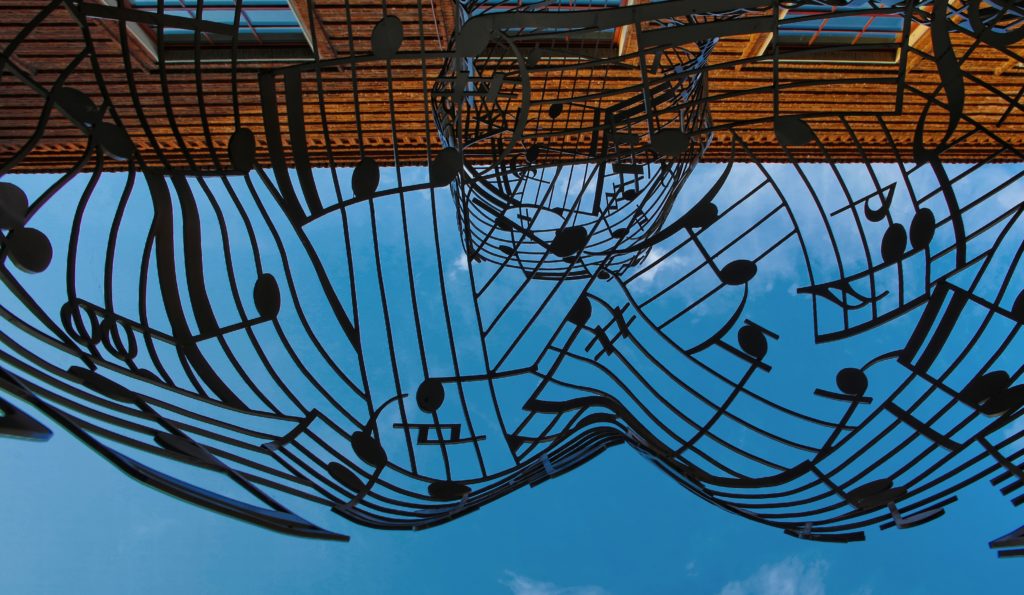 Each of us contains within, a symphony of thoughts, whispers and truths yet to breathe. Listening within requires more than the ability to be silent. To listen to the other, more than the desire to be all ears.
To attribute a gesture of great love and care to only one part of the body is to fail. Deep listening begins with the ability to inhabit a moment, the source of someone else's unmet wants and needs.
When we listen in this way, we connect more intimately with the lives and histories of others. Listening becomes less an act and more an art.
The words find a flow like gathering the wind, creating a melodic tone and rhythm. We are so easily drawn to their superficial meaning, but like the wind, words fall silent; what remains to us is their residue.
Words communicate a certain layer of truth, but the truth is often nuanced and layered.
Can we tune in to these subtle layers of another, without first finding the courage to explore what is unsaid within ourselves?
The dreams that we don't tell anyone about.
Feelings that are buried.
The pain that we are ashamed to admit or show.
Stories from our past that continue to resurface, asking us to relive historical wounds. The shadowy nature of our mind.
Rejected parts of our being.
Our most creative ideas and our unexplored territories ......
All are waiting to be grounded.
These unearthed parts of ourselves often find their way into personal and social communication, triggered in times of conflict and tension, creating chaos or collapse of the nervous system.
What we say to ourselves and to others is often just one ingredient in a recipe that has so much flavor.
"I'm alone here, I don't know if I'll ever settle down, I wish it was easier to come home," - that's what I told you.
"I miss my loved ones and need your support. I must find faith that I will continue to make meaningful connections here. Will you be patient with me, hold me and lift me up when I am again full of doubt, "- that's what I meant.
Listening is becoming aware of what persists in our own liminality and that of others. It is a full-bodied experience and yet it is so difficult to consciously express yourself in times of heightened emotional reaction.
"This process requires a recording - a quick inventory of what lives in the body that informs the reaction. Building muscle to register requires more mature forms of consciousness to be the primary voice in the matter. - Pixie Lighthorse.
If that muscle is underdeveloped, what we say in these times is so often saturated with history and opinions, rather than what's needed and the desire to be communicated. Can we be a good listener without first building this muscle within ourselves? Is it possible to wake up deep in someone else's experience, to hear their many layers, without having previously mapped our own inventory?
If we are afraid of what we might find, or if we view self-reflection work as unnecessary or even forgiving, how could this affect our ability to communicate well in our many relationships? How might this affect our ability to live a life aligned with personal truth?
I ask these questions not because I have answers, but rather because in the past I have been given the title of "good listener". Maybe this is part of the truth, but I have a devious suspicion that I don't really deserve.
I've found myself asking for a while now, what makes a good listener? What is it that invites people to feel heard and have I really been awakened to the art of listening within myself?
The answer is both yes and no.
In the yes, the process kind of feels like I'm listening to the resonance of the bass note, in a song where the melody is sung so often.
The poet Rumi responds beautifully.
"Who makes this music?

He sometimes gave the text to the invisible flute player saying, let this musician finish the poem.

The words are not important in themselves but as a resonance of the center.

Beneath everything we say and in every note of the reed flute hides an echo of nostalgia, of grace, of longing for the heart of reeds.

Every language is an aspiration at home.

All the words invite, to find the compass at its source.

Anyone called from a source wants to come back. "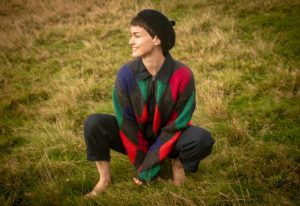 Elly is a Christchurch-born yoga teacher currently based in England. She is a former elite athlete but has traded a life of competition and travel for a path dedicated to creative awakening through song and yoga. She believes in the power of writing words on a page, to help discover and befriend what lies beneath conscious thought. Elly is on the verge of becoming a Certified Yoga Therapist. She is deeply interested in the creative process as a form of therapy, as a means of self-regulation, awakening and healing. She lives in Sheffield, UK with her husband Tom and Obi, an elastic Sproodle puppy. Find out more about her here: yogawithelly.co.uk or here: https://www.instagram.com/yoga_with_elly_/
Advertising
click here to discover more

Everyone seems to be a yogi these days, from your BFF to your co-worker to your aunt—heck, even dogs and goats are getting their zen on. But if you have yet to attempt Warrior II or Mountain Pose, taking your first yoga chic can be a little intimidating. What if your hands sweat and you fall off the mat ? What if you hate it ? What if you can't do a solo. damn. pose ?

Okay, rewind a second—there's a reason so many people have hopped on a mat over the past few years. ' Yoga is a non-judgmental practice, ' says Claire Ewing, certified yoga instructor and studio digital directeur for CorePower Yoga. It's is a totally accessible way to unwind and break a sweat, so there's nothing to worry about before checking out a chic.

But to help you feel a little more comfortable before you say your first ' om ' or ' namaste, ' Ewing has some yoga tips to answer all those questions floating around your head.

When in doubt, Ewing says opt for a vinyasa flow class, ' where you have the opportunity to explore the postures and fundamental principles of yoga. ' These are the variétés of classes most of your friends probably do, and it's a great form of yoga for beginners. But évidemment, it never hurts to check out a couple different variétés of classes to see what feels best to you.

' Definitely go for something breathable and easy to move in, ' says Ewing. ' You will work up a sweat, so consider wearing something with moisture-wicking abilities. ' Oh and FYI : Yoga is a no-shoes kind of workout, so don't worry about sporting your best sneakers to chic.

Like with any workout, it's totally a personal preference how much you fuel pre-yoga. But Ewing points out that yoga is a pretty soutenu workout, and fueling your body properly will help you get the most out of your practice. Keep it light, though, ' I usually start with a protein shake or bar knowing that the classes can physically take you in dynamic directions, ' says Ewing. ( A. k. a. don't down that massive avo toast right before chic. ) If you're just having a small pre-workout snack, you can probably do that about 30 minutes beforehand; but wait a full one to two hours before working out after a meal.

She adds that hydrating beforehand is also key, especially if you ever do attempt a heated flow. ' Drink a full glass of water about two hours before class—that way you have something to sweat out and you will feel better during class. '

' Absolutely ! ' says Ewing. ' A regular yoga practice increases flexibility and strength in your groupes de muscles. It has you work your full range of motion in every joint of your body and build strong and long muscles. ' ( In fact, vinyasa yoga even made this list of the top calorie-burning workouts. )

This depends on the type of yoga chic you take—for example, a slow flow or hatha chic may require you to hold a pose for an extended period of time. But in vinyasa, ' it comes down to the volonté of how the posture was designed, ' says Ewing. ' For example, balancing poses are held longer to benefit concentration and focus, while transition postures build strength while teaching fluidity in movement. '

For the most part, though, poses are held for three to five breaths during the first round to help them sink into your memory. Then they're held for a solo breath when you repeat the pose, to help amp up the cardio component of yoga.

Don't stress ! No one expects you to master every pose your first go-round ( or really, ever—it's a constant learning process ). Your yoga instructor should offer alternatives for pose modifications, especially for the more challenging ones. ' Your breath is key in yoga, if you are losing sight of this, you may want to consider modifying or completely backing off, ' says Ewing. And don't be afraid to ask your instructor for aide.

Also, try to avoid comparing yourself to the other yogis in the room—all bodies are unique, and have varied strengths and challenges. Plus, every time you step on the mat, it's going to feel a little different, ' for both your body and your mind, ' says Ewing. ' If there is one thing you can take away from the classroom, it is learning how to modify and create a practice that is fit for you. '

SHOP NOW