Hi all! I am currently in Grand Rapids, MI competing for the title of Ms. Wheelchair America 2019. I want to share a little more about my story and my platform - Stand for Life.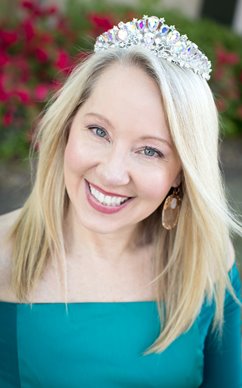 As a young child and teenager, I could never have imagined that 'paraplegic' would be a word used to describe myself, or that I would wear a tiara and speak publicly about disability rights and the importance of standing. .

I have had a spinal cord injury since I was 19 because I was the victim of a random armed robbery 30 years ago. Most of the time that I have been in a wheelchair, I have worked hard to blend in and live a "normal" life like all of my walking friends. I wanted to be a social worker, get married and raise children. I taught Sunday school, served as a room mom and many other things that I considered "normal". I did all I could to NOT draw attention to my disability. Even though I wasn't ashamed to be in a wheelchair, I wanted the focus to be on me and not the chair.

I achieved my goals: to have a fulfilling career and to raise three wonderful children. My youngest child graduated from high school this year and we suffered the tragedy of losing my husband two years ago. My amazing job at Numotion keeps me busy. Through my work, I have been able to advocate for the interests of other people with disabilities, which is my ally as a licensed clinical social worker. My passion has been advocating for my patients for 20 years and I have really enjoyed advocacy on a larger scale in recent years.

I have known the Ms. Wheelchair America organization for many years and never thought I would ever be brave enough to present myself like this. Until, I realized, I have a very important message to share that not many people talk about. The message that prompted me to become an independent delegate is the importance of standing, electrical stimulation and other technologies that keep people with SCI healthy!

Fortunately, I learned the health benefits of standing and keeping muscle tone on my legs at the Mississippi Methodist Rehabilitation Hospital. Keeping my legs in shape was important for many reasons. First of all, I was a young lady and wanted to wear skirts and keep my legs shapely. Yes, I was conceited at the time but I'm still motivated to keep my legs in shape! Second, I knew that one day science would find a cure for SCI and I wanted to have the bone density and muscle to eventually benefit from this cure. And lastly, but most importantly, I wanted to live a long, healthy life. I want to be active and travel the world! I want to spend time with my grandchildren someday and get them to do amazing things. I want this for everyone living with SCI! I believe the medical community has done the SCI community a disservice by not emphasizing the importance of prevention by standing up and using other technology. The Ms. Wheelchair America organization gave me the opportunity to spread my message throughout Louisiana. I hope to have a positive impact on other people with disabilities in my state.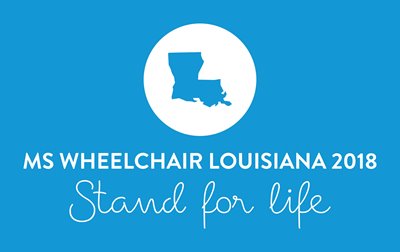 Ms. Wheelchair America is an organization that was founded to promote the achievements of women with disabilities. I am so proud to represent Louisiana and to sit alongside other accomplished women from all over the United States. I'm so excited to have the opportunity to share my post with others during the contest, and I feel like I'm representing all of my amazing Numotion colleagues too! Wish me good luck!!
Advertising
click here to discover more

Stand on any gymnasium floor and look up – way up. At first glance, it doesn't take much to imagine the level of sophistication in some of the equipment located overhead, not to mention the process of safely installing it. But with today's technology and automation being built into so many of these products that are used on a daily basis, the question that often comes up is how to manage it all.

Many choose to have manual systems and equipment in place for reasons such as simplicity or with budget in mind. While there is nothing wrong with this type of operation and equipment, in terms of operational optimization, many are trending in the opposite direction.

With everything from BASKETBALL BACKSTOPS that fold up into the ceiling or off to the side, to gym divider curtains, scoreboards and even volleyball systems, the modern gymnasium is becoming a connected one. With most of these products coming with independent electric controls, innovative solutions to manage them are now on the forefront.

Located along the Rideau Canal, one of our most recent projects brought us into Canada's national capital to work on another gym partition that needed replacing.

Originally founded as an all-girls school in 1928, IMMACULATA HIGH SCHOOL opened with an initial enrollment of just 85 at the site of the constituer Christie mansion. The following year, enrollment nearly doubled, and a new building was quickly constructed, and the school's first commencement followed.

It wasn't until 1978 that male students were enrolled at the school as enrollment swelled to nearly 1, 000 students towards the end of the 1980s. After 65 years of education, the school officially moved to its current location along the canal and currently serves as home to the school's sports team, the Immaculata Saints.

In search of a new set of rugby goals for one of their biggest athletic parks, the City of Toronto once again came knocking at our door. Having done a few projects together in the past, they are a group that we truly always enjoy sérieux closely with. When the time comes to outfit an outdoor venue, we are always flattered to make the short list of potential partners. In early 2020, the city was in search of a new set of rugby goals for EGLINGTON FLATS, located in the York region. Constructed on the Humber River Floodplain in 1954, today the park is heavily focused on sports, with six soccer fields, four field hockey pitches, a field, winterized sport tennistique petits and oui, the rugby field.

While we all certainly enjoy watching something come to fruition, there is something extra special about being involved in the revitalization of something as well. Over the years, we've been blessed to be involved in a number of these variétés of projects ranging from local community centres and schools all the way to nationally recognized institutions such as Queen's University.

We've been granted access to stripped out gymnasiums and open athletic fields to style and eventually install state-of-the-art athletic equipment and infrastructure. From simple bleachers, to basketball systems to complete grandstands designed to accommodate tens of thousands of fans, these projects have and always will hold a special place in our hearts.

SHOP NOW