By #TalkingBollocks, Toby Freeman pays tribute to his brother through the Robin Cancer Trust
Welcome to the Bunch of Ballers! In this series on ABSOT, I cede control to other testicular cancer survivors and patients who have inspired me with their advocacy and awareness work during and after their diagnosis. This month's article is dedicated to Toby Freeman, who founded the Robin Cancer Trust. Enjoy!
My brother, my best friend.
"Is it cancer? I remember asking the doctor. My brother, Robin, was looking at the ground in silence and my mother was shaking and sobbing… 'Yes, and this is step 4'.
This is when our lives changed forever.
Rewind a few months and my brother was in the prime of his life: 23 – he lived a healthy life, always exercised and early in his career – life was good… I mean, he was coughing a little (but it was winter, so it was probably just a virus), and he was really tired (but he was stressed out so the coffee would help), and he would wake up in the middle of the night covered in sweat (but it wasn't was probably nothing, so it would go away).
It was not until his arm swelled in excruciating pain that my brother finally informed us of his ailments. Needless to say, he was rushed to hospital. During the week we were informed that he had a "mediastinal germ cell tumor" – not a series of words we had never heard before, hence my original question … "Is it cancer?" ? "
My brother had a rare form of testicular cancer. A rogue testicular cell (germ cell) had settled in his chest and reached the size of a grapefruit, wrapping around his heart and lungs.
My brother was rushed to the main hospital in the UK; he received seven rounds of intense chemotherapy, two bone marrow transplants and the best care he could have asked for – but because he ignored the symptoms, because he didn't think it could happen to him, because 'he didn't speak to us or a doctor – 10 months after his diagnosis, he died at the age of 24.
Never just a photo on the wall.
During Rob's last few weeks, my mom promised him that he would only ever be a picture on the wall – she reassured him that we would never stop talking about him, laughing about the good times and tell our children and grandchildren about their uncle Rob.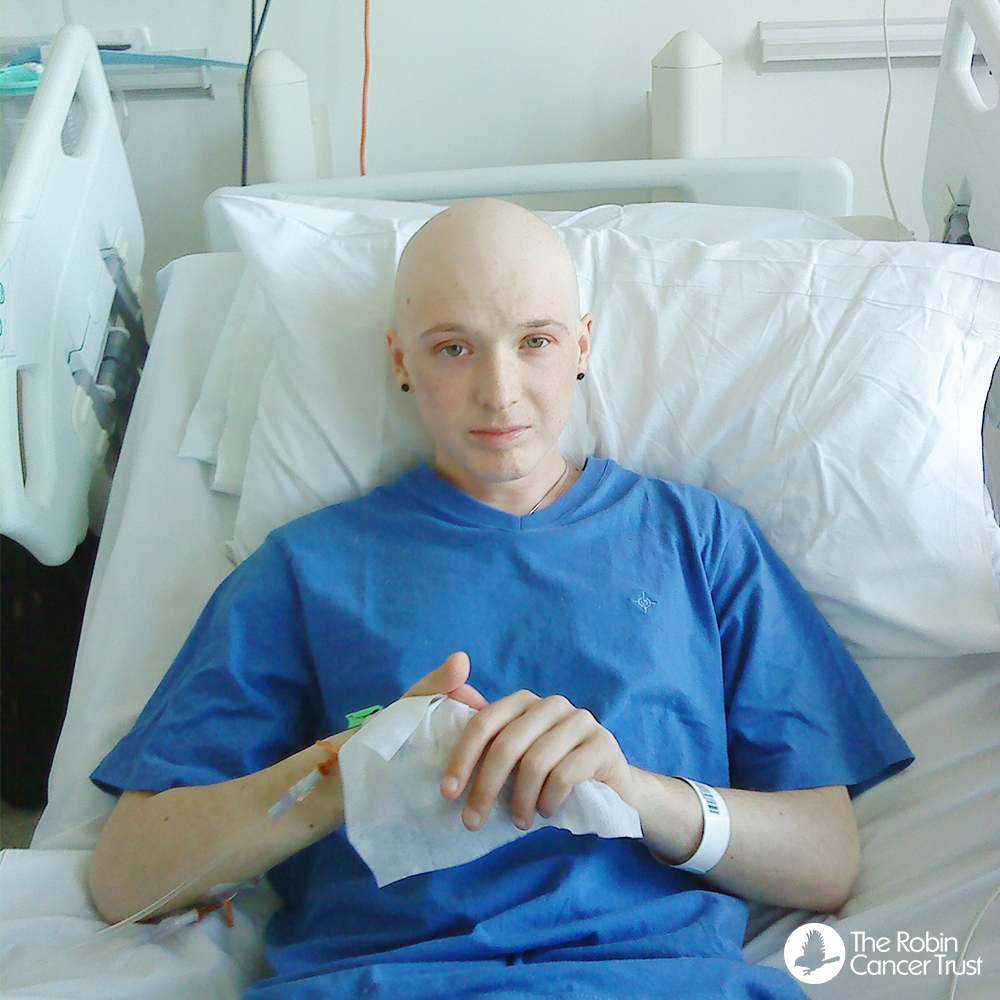 What she hadn't envisioned was that we would set up a charity in her name, reach out to hundreds of thousands of young adults with her story, and campaign around the world for it. community of young adults with cancer in his memory.
We have given educational talks to over 25,000 students, delivered awareness-raising information to 175,000 young adults at events, music festivals and universities, and reached millions of people online with our campaigns against cancer that saves lives.
We sent a pair of testes into space to kick off Testicular Cancer Awareness Month, we broke the world record for most men doing self-exams by bringing together 260 guys from 5 continents in line, but above all we saved lives. Young men are alive today because they read our brochures, watched our videos, or visited their doctors because we raised awareness and reduced embarrassment – and it's amazing.
It has been 10 years since my brother passed away and our mission has never changed – we want to prevent another family from experiencing what we have done.
#TalkingBollocks saves lives.
Our #TalkingBollocks campaign against testicular cancer has 3 clear objectives: engage, educate and empower.
We will continue to work to achieve these goals until every man in the UK knows the signs and symptoms of testicular cancer, checks himself regularly and has a clear path to get tested early.
However, the responsibility cannot lie solely with charities, advocates and survivors – each of us has the power to save a life just by starting a conversation.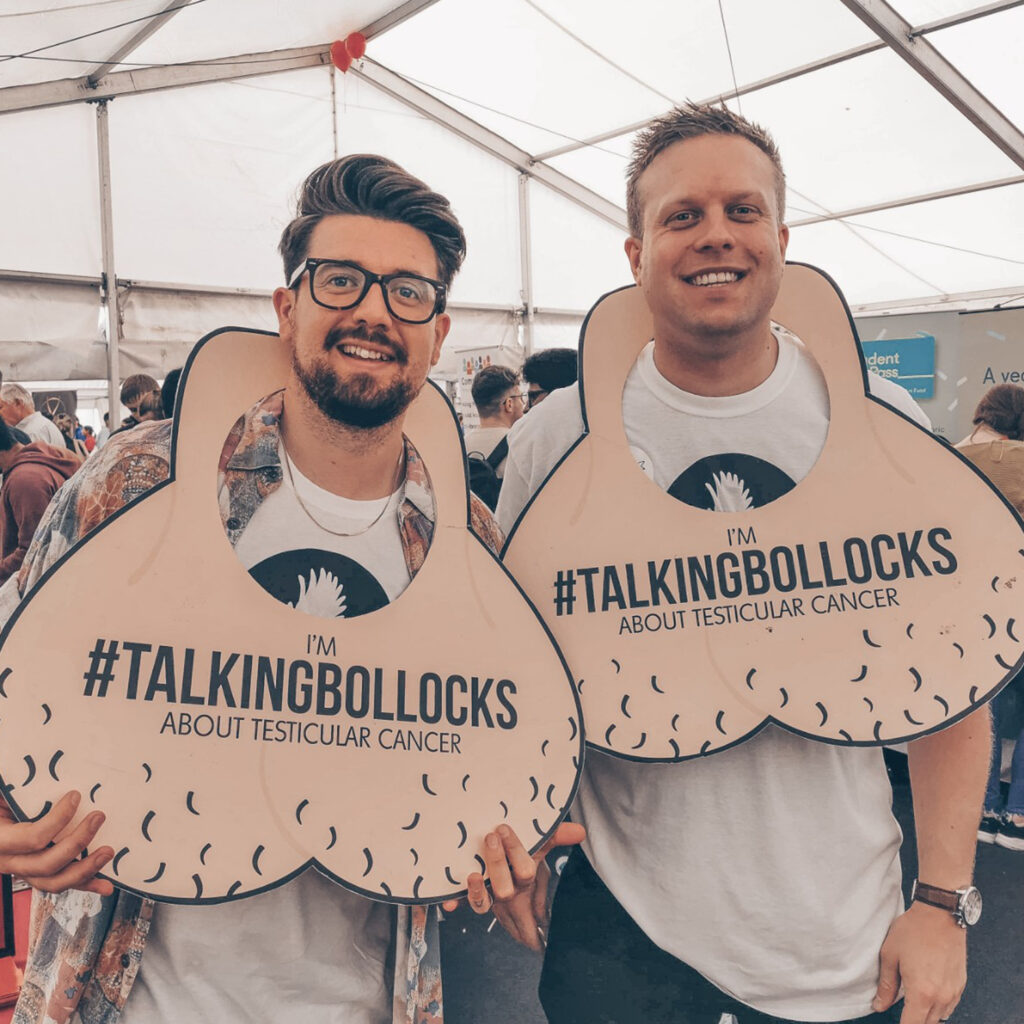 I can't tell you how many times guys come to me with an "embarrassing" issue or health issue – they contact me because they know I'm happy to talk about these issues. In addition to founding the association, I have openly and honestly shared my own health issues over the years (having a procedure to remove a varicocele, finding a lump, and subsequent scans and tests). It has helped my relationships feel comfortable asking for my advice (which is always ultimately 'go to your doctor').
We have the power to change the talk about men's health and inspire other men to open up and take action.
It starts in our immediate circle, then in our larger online communities and if we continue to break down the stigma we will eventually create a larger societal shift in which men will feel comfortable initiating a conversation about the issues. health, will learn to control themselves regularly. for testicular cancer and empowered not to feel embarrassed to see their doctor.
Be sure to communicate with Toby by visiting him at @tobytalkscancer. You can watch her TEDx Talk "3 Steps to Surviving Grief" here: https://youtu.be/rxdJMAAx3oY. Until next time, Carpe Scrotiem!
Do you know someone (or even yourself!) Who supports CT awareness and would be willing to share their story? Submit their name, contact and why they should appear in this Google form and I will contact them and / or you!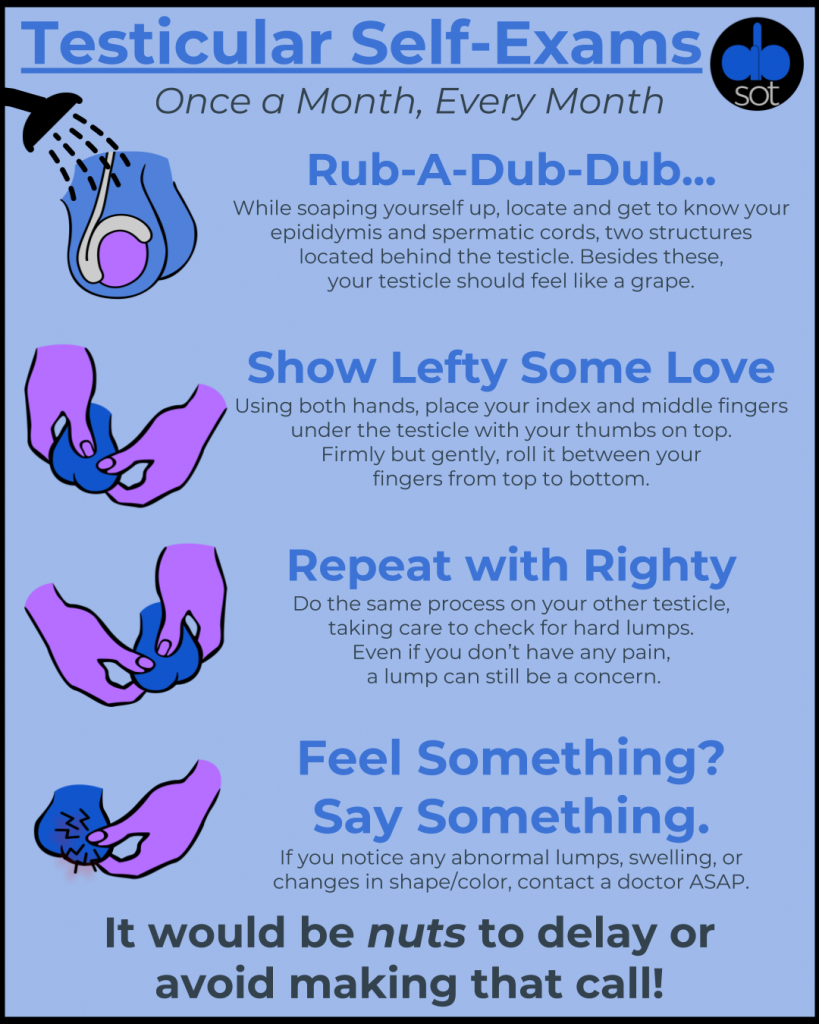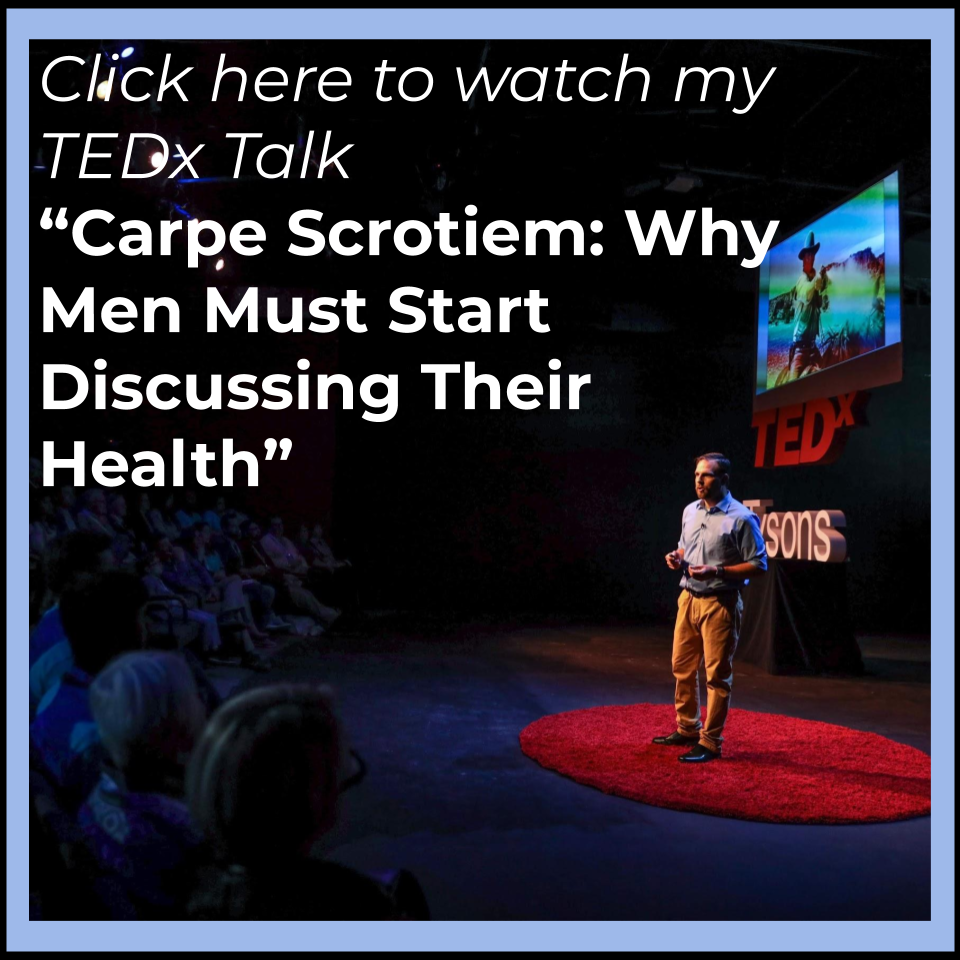 April 23, 2021