C-IN2 Nu Low Rise Briefs Underwear Review by Brian
I like to think of myself as having an experimental and progressive approach to my underwear, and I firmly believe that good underwear can be a great tool for self-expression. In my drawers I keep a wide variety of styles and fabrics – lace, satin and suede, and fits that include thongs, bikinis, jocks, bodysuits, thongs and cheeky. And yet, despite all this, what I appreciate the most is a very good high quality cotton briefs. They are great for hot and cold days, are very supportive and, if done right, can be extremely flattering.
I recently became a fan of American designer C-IN2's briefs, and one of their new products, the Nu Low Rise Brief, quickly became a favorite. I would characterize this more like a bikini than a panty because it has a fitted, fitted and minimalist design. It is made of a beautiful fabric that is a blend of cotton, modal and elastane.
The best part about these briefs is the fabric, which showcases the strengths of each of the materials used. Like a good cotton brief, it is very breathable. With the added modal, it is extremely soft and pleasant to the touch. Spandex provides a snug fit and contributes to the fabric's strength, so the fit is perfect every time. The weight of the fabric is also excellent, with a very light weight feel but by no means thin; this brief feels like it will last, as I expect from C-IN2 products.
The cut and design of the Nu Low Rise briefs are magnificent. It offers full coverage, yet is minimal enough to feel flattering and even a little daring. The snug fit provides emphasis in the right places and will specifically make your butt look really nice!
I expect a great color palette from C-IN2, and this underwear is no exception. Typically, however, C-IN2 underwear is available in bright, flashy colors, but the Nu Low Rise Brief is only available for softer, earthy tones. I had Gavin Green, but I also really like the Neo Neutral which looks like a traditional nude color tempered with gray. If you are looking for a good, high quality brief / bikini for everyday wear, the Nu Low Rise Brief by C-IN2 is a great choice.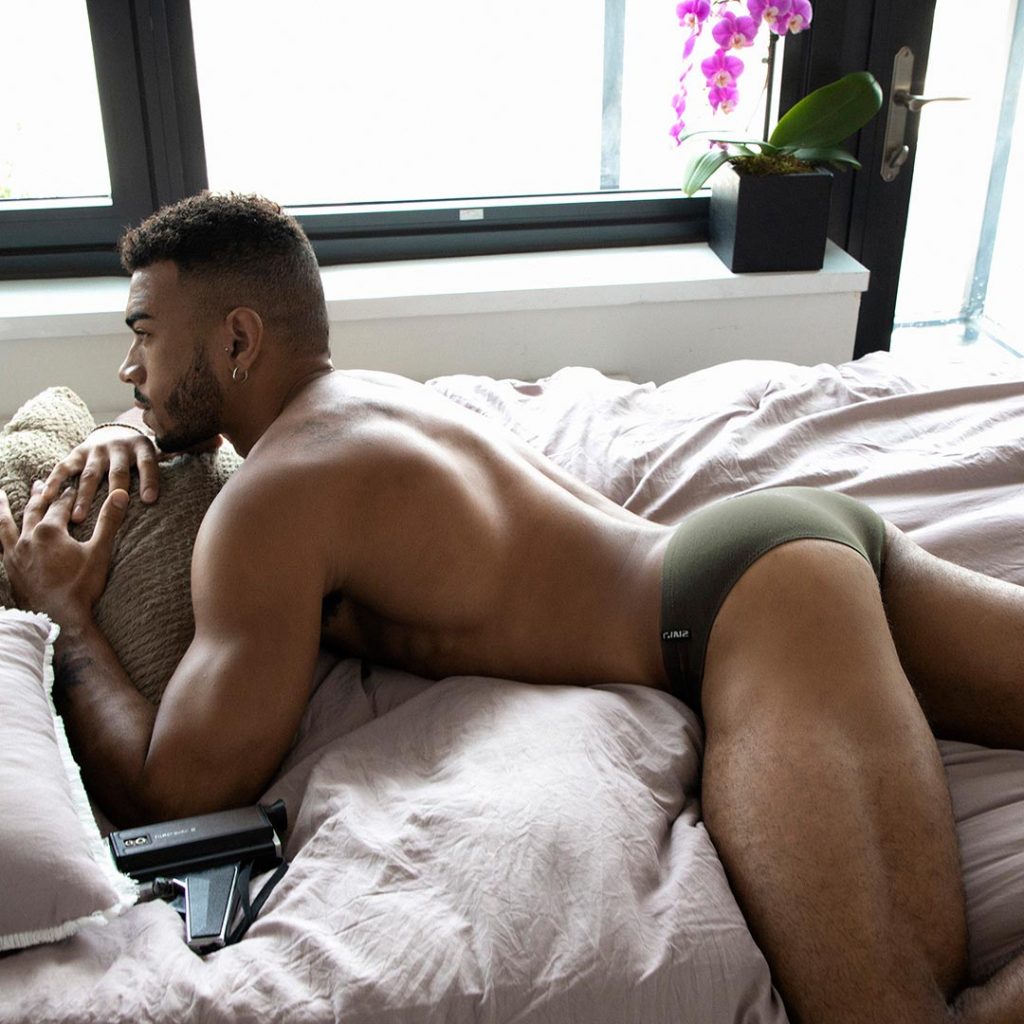 TIPS OF THE DAY
GET YOUR ABS & OBLIQUE SHREDDED FASTER
Electrical Muscle Stimulation EMS