Model Will Garza is photographed by Blake Yelavich in various brands of underwear for DNA Magazine.
Photographer Leandro Ramos' model Pedro Maia in a beautiful editorial for Louscious Magazine.
Our Instaman award this week goes to our underwear fan and model Nicolas.
Check out the "Versatile" editorial in HUF Magazine photographed by Edward Xue with model Nino Ceperkovic posing in underwear and clothing from various brands.
M. Bradford photographed by Hubert Pierre Pouches for RUFSKIN in Eroticco Magazine.
---
Do not miss the two new sublimating briefs from Adam Smith full of innovations for a smooth buttocks!
This week's offer at AussieBum is the Cotton Soft Briefs, offered at 50% off! Go see them!
Spanish fashion label Balenciaga is causing a stir in the fashion blogosphere with the release of trompe-l'oeil sweatpants with a micro-tartan poplin belt that give the illusion of slipping underwear. Check them out here.
Cellblock 13's new jocks and Halfback shorts have arrived at jockstraps.com
16 Year Anniversary Sale – 15% to 75% off Storewide at Jockstrap Central!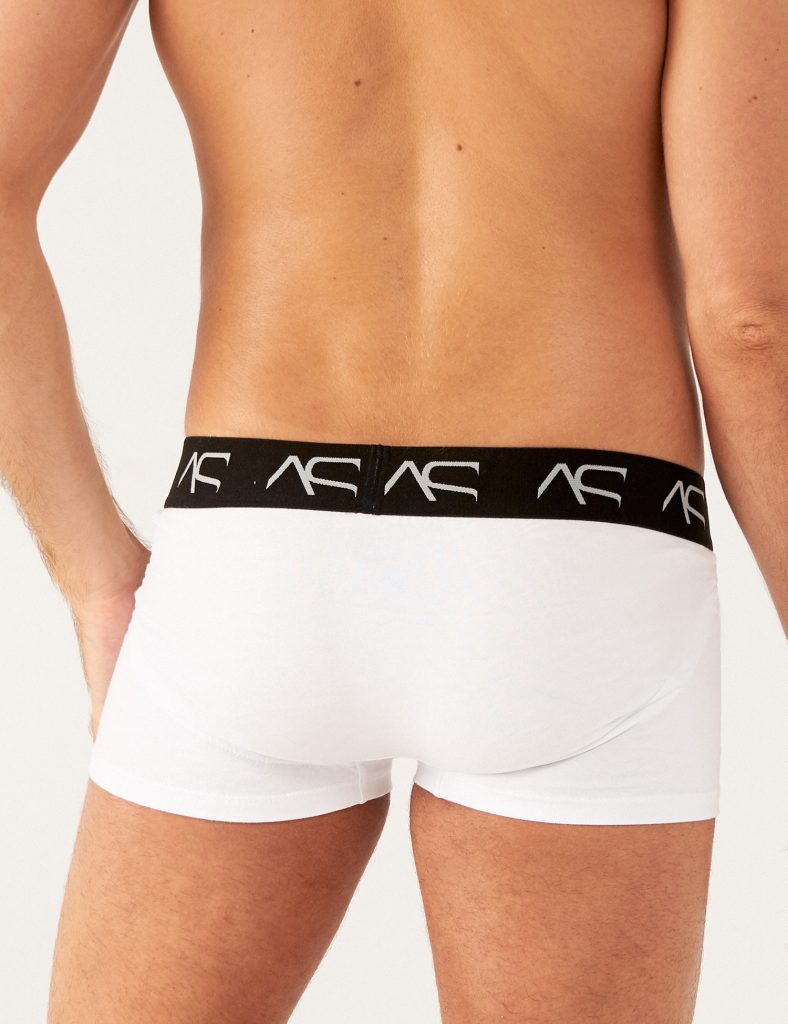 TIPS OF THE DAY
GET YOUR ABS & OBLIQUE SHREDDED FASTER
Electrical Muscle Stimulation EMS